Athletics News
Trio of Indians named All-Region in 8-A Private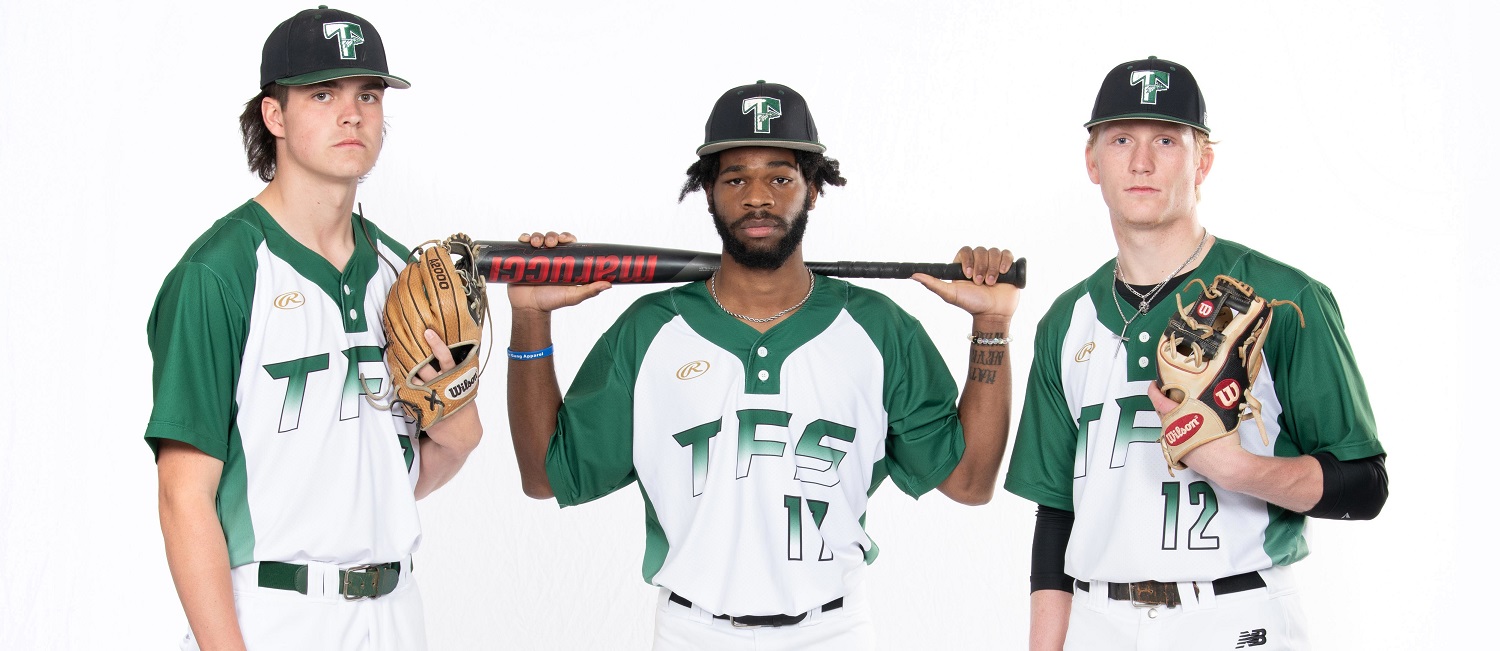 The TFS baseball team, on the heels of its first-ever playoff run, claimed three All-Region spots. The trio who earned distinction were Chathan Clouatre, Aubrey Higgins and Trent Thomas. Clouatre and Thomas are seniors, while Higgins is a junior.
Thomas led the offense in 2021, batting .320 with 2 homeruns and 23 RBI to go with 18 runs, 10 doubles, 13 walks, 9 stolen bases and a .452 OBP. He led in all those categories except runs, walks, stolen bases and OBP. He was also solid on the mound, going 5-3 with a team-best 3.57 ERA and 44 strikeouts.
Clouatre, a former All-State selection, hit .260 with 11 RBI, and scored a team-best 26 runs while drawing 8 walks and being hit by 11 pitches. He also had 5 doubles and 2 triples, adding also a team-high 11 stolen bases.
Higgins went 5-2 with a 4.45 ERA, striking out a team-high 78 batters in 50.1 innings of work. He set school records with single-season strikeouts and single-game marks. Multiple times in 2021, Higgins struck out 10 or more hitters.
The Indians went 13-14 this season, setting a new school record for wins, and made their first-ever state playoff appearance.