Athletics News
Unprecedented Success: The 2020-21 Year in Review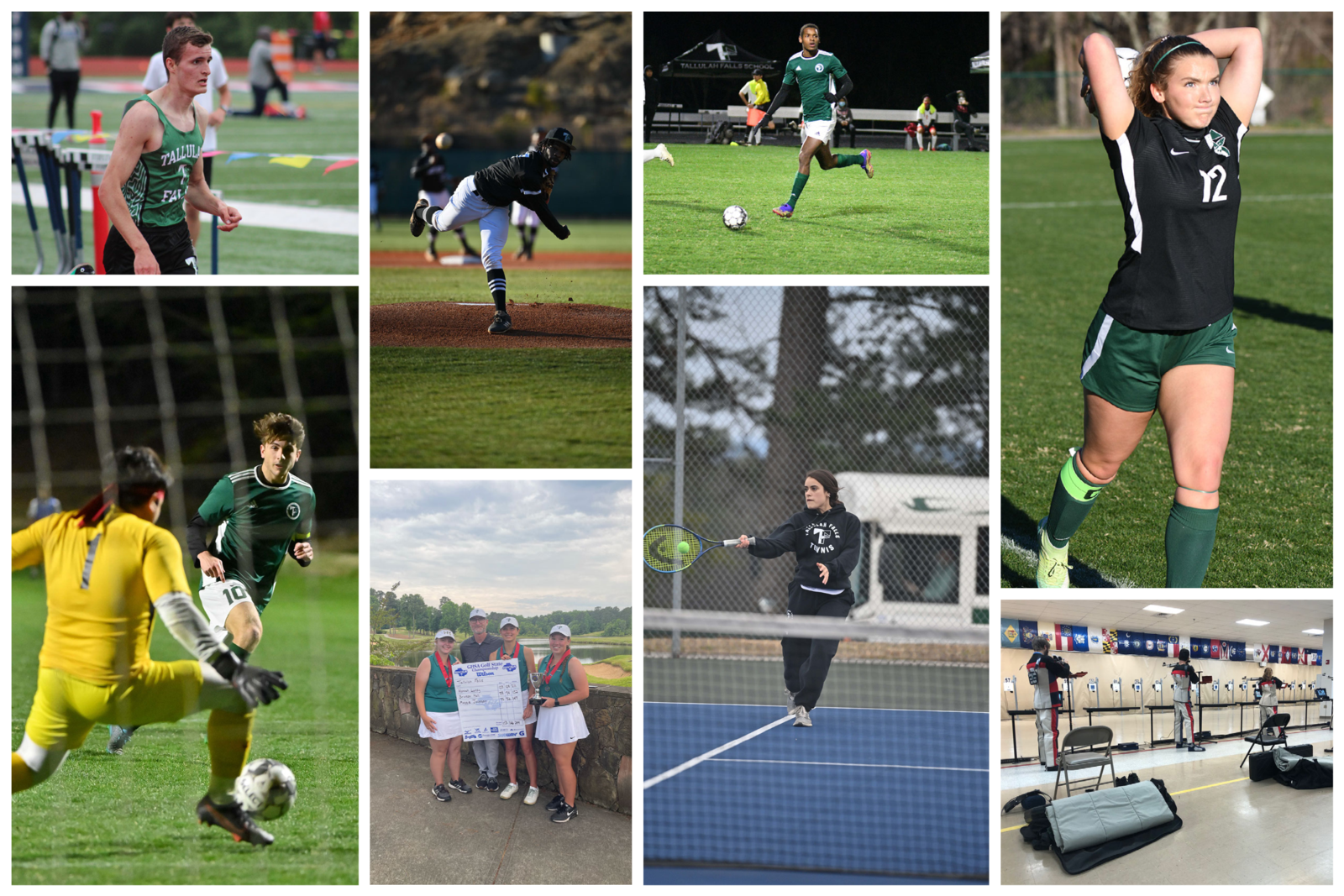 The potential was present, the hype surrounded, and the goals were lofty for TFS athletics in 2020-21. From the start, a distinguished group of senior athletes and young up-and-coming talent provided a sense that something special was on the horizon. Add in facility upgrades, a region re-alignment, coaching additions, and a drive to achieve more than the norm following a pandemic that robbed so many athletes of their 2019-20 seasons, and the sky was the limit.
The promise was delivered across the board, as Tallulah Falls School had its greatest single year in athletics of all-time. This was evidenced with first-time playoff appearances, new records with finishes at state, region and area championships, state rankings, individual accolades and even seven athletes signing college scholarships to compete at the next level. The ripple effect will be felt for years, as the bar has officially been raised for all athletic programs at TFS.
Nearly every sports team at the high school level made a state playoff appearance or had someone represent the team at that stage. Teams like boys basketball and boys track & field earned area or region championships for the first time. Girls golf won area for the fourth time. There were even 10 individual area/region championships, including eight top finishes for track and field. Several programs made state for the first time, including baseball and both soccer teams, as well as girls tennis. Most of those teams set numerous records for wins and/or other individual records along the way.
Some of the most exciting individual records to fall included a night in which Katy Corbett drained 10 3-pointers on senior night (school record and three off the state single-game mark), Max Farris' single-season goals and assists records, Maggie Jackson and Brinson Hall taking turns breaking and setting new school records on the golf course, and Evan Prince breaking many of his own records in cross country and track and field. Precision riflers Sam Stamey, Ben Fisher, and Peyton Gunn (first rifle seniors in TFS history) shot near perfect at times, and Grey Bourlet (two state runner-up finishes in track) and Simeon Respress (one runner-up at state) set new school records throughout the season. And speaking of Respress, who can forget his buzzer-beating basket to send the Indians basketball team to the Region Championship game (which they later won).
Several programs throughout the year earned recognition in state polls, including girls golf, boys track and ESports, all securing a #2 state ranking during their respective seasons, boys cross country (#7) and boys and girls basketball (#9).
At the middle school level, teams such as the boys and girls basketball teams, boys and girls tennis teams, and girls track and field all won Tri-State Championships. The MS boys soccer team meanwhile had a near-perfect season, as did the TFS JV boys basketball team, which achieved the feat of going unbeaten. The bass fishing team had a pair of middle schoolers in DJ Broome and Jack Thomson who were among the best in the Georgia High School Fishing Tournament, and the middle school golf program showed significant improvement.
Among the new head coaches who came in 2020-21 and made instant impacts were Justin Pollock for the Indians' baseball team, as they set a new wins record and made their first-ever playoff run, which included a pair of wins throughout the season over state-ranked opponents. Jeremy Stille and Travis Mullis ushered in a new era in soccer, as the boys and girls both played their inaugural GHSA season, making state in their first attempt. Those three coaches also saw their facilities get massive upgrades with state-of-the-art LED lighting among other modifications.
The programs that made deep playoff runs include ESports with a Final 4 and Elite 8 team and the volleyball team making it to the Sweet 16. Boys track and field earned a 3rd-place finish at state, which for a few days was the best-ever finish for any TFS team until girls golf came in as state runner-up.
Seven TFS athletes signed to compete at the collegiate level - Abby Carlan (Truett McConnell volleyball), Chathan Clouatre (Toccoa Falls baseball), Katy Corbett (Mercer beach volleyball), Max Farris (U.S. Merchant Marine Academy soccer), Brinson Hall (Troy golf), Maggie Jackson (Wofford golf) and Simeon Respress (Anderson track & field).
In the school's most successful athletic year in history, Athletic Director Scott Neal was named the Region 8-A Private AD of the Year. To cap off the fantastic season, Tallulah Falls was also named the winner of the 2020-21 GHSA Cooperative Spirit Sportsmanship Award for Region 8-A for a second straight season. The following sports were also recognized by Region 8-A coaches for significant sportsmanship: baseball, girls cross country, boys cross country (tie), boys soccer, girls track & field (tie) and boys track & field. TFS athletes Collin Kelly (boys cross country) and Daniel Shin (alternate sport/ESports) were also named Positive Athlete GA Northeast Georgia winners for the region.
Now that the bar has been raised across the board, the expectations are higher than ever at Tallulah Falls School heading into the 2021-22 school year.