Athletics News
TFS names Lowell Hamilton head girls basketball coach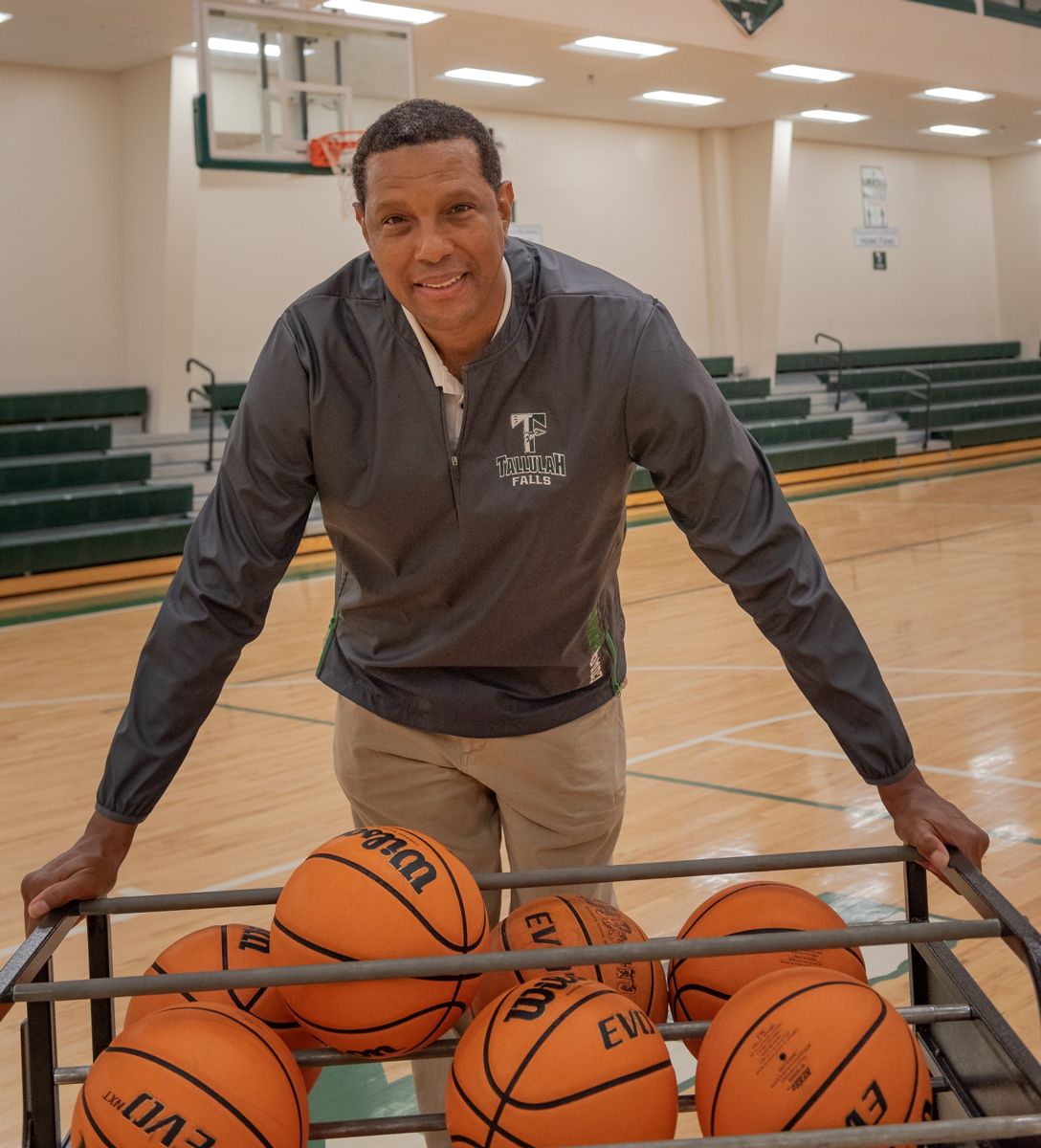 Tallulah Falls School has named Lowell Hamilton as head basketball coach for the Lady Indians. The former High School All-American as recent as 2020-21 guided the JV boys program at TFS to an undefeated 13-0 season.
Hamilton was ranked as high as the number one overall high school player in the country by Street & Smith Sports News magazine and was recruited by every major NCAA basketball program in the nation. After winning a high school state championship in high school in Illinois, he was named the state's Class A Player of the Year and the Dial National High School Athlete of the Year. He had a four-year career at the University of Illinois and was instrumental in the famed "Fly'in Illini' run to the NCAA Final Four in 1989. After earning a political science degree, Hamilton played nine years professionally in Turkey, Greece and Israel.
While in Greece, he coached youth basketball teams, in which some players became European professionals. He has coached various levels in his coaching career, including as an assistant coach at Habersham Central from 2012-14, a sixth-grade coach for YBOA, 13 years of coaching with the Reggie McKenzie Foundation's Summer Basketball Camps, being a private basketball instructor, and a Boys & Girls Club Athletic Director.
"I am so grateful for having this privilege extended to me to coach this young yet experienced varsity basketball team," exclaims Hamilton. "I think that we have a great situation with our new coaching staff at both the middle and high school level and a nice mixture of skilled and athletic players in our program to continue moving in the right direction for a long time, and that's exciting to me."
To Hamilton's point, the girls' program is coming off a third straight state playoff run. It returns two 1st Team All-Region players in rising juniors Denika Lightbourne and Veronaye Charlton, among other talented individuals. Over the past three seasons, the TFS Lady Indians have won 51 games and finished as Region Runners-up twice.
Hamilton is married to wife Adrianna, and they have raised three children together.
"We are proud to have coach Lowell Hamilton as our new girls' basketball coach," says Athletic Director Scott Neal. "He is a respected coach with impeccable character and has proven his leadership of young people. Coach Hamilton has a strong vision for our girls' program, both on and off the court. His experience as a player and as a coach is extensive and varied, which will help our players on the court, in the classroom and in the community. With his guidance, we look forward to the many opportunities our players will have to enhance a growing tradition of fiercely competing with excellence, with GREAT character, and with one voice."
Affirming Neal's sentiments, President and Head of School Larry A. Peevy says Hamilton is a great fit for the head coaching position.
"We are delighted to welcome Coach Hamilton to this new leadership role," Peevy says. "His experience and commitment to excellence will serve our team well. He is set to make an immediate impact on the program and the growth and development of our student-athletes."