The Tribe
The Tribe's Mission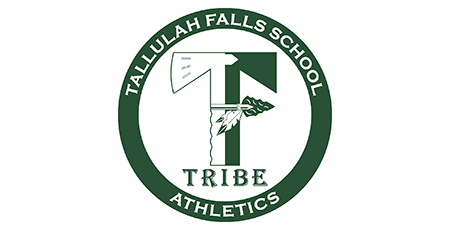 The mission of The Tribe is to heartily support the TFS athletic program, coaches, teams, and team members with our presence, by being role models of GREAT character, by promoting the teams in our community, by assisting in FUNctional tasks, by learning about athletic issues, and by FUNDraising to provide excellent and memorable resources.
Support
The TFS standard is to Cheer FOR, not against! MS and HS athletics are to be fun while developing life lessons, so we ask our "Tribe" to reflect these proactive traits to our students and to our guests while being loud, proud, and positive. Attendance at contests is of utmost importance to athletes.
Fan Pledge
By entering, I agree to Cheer FOR, Not Against! I understand profanity, degrading remarks, and intimidating actions will not be tolerated and will result in the lost privilege of attendance. Spectators are not allowed to enter the competition area. No artificial noisemakers! No Pets!
Team Parent Coordinators (oversees team projects)
Get a list from coach (examples below)

Contest pictures

CD/DVD for team party / banquet

End of season party coordinator

Away game attendance

PowerAde at practices or contests

Snacks (home, away, guests/visiting team – i.e. tennis)

FUNctional help (we often need help)

score clock

score book

entrance gate

help at student center with concessions

announce starters or play-by-play

FUNraising team social events (spaghetti dinner, watermelon party, ice cream social, etc)

For the team only (host, organize…)

For team members and families
Day/Boarding Coordinators (communicate functions; help boarding parents be a part)
Promotion - Promoting our athletic teams in the community
Education
Concussion education, nutrition, The Role of the Parent in Sport Tool Kit, current issues in sport

College athletic participation info (NCAA Clearinghouse info)

www.nfhslearn.org
FUNDraising
Concessions

TFS is a PowerAde/Coca Cola school. We do not want to sell any other competing drinks, such as Gatorade or Pepsi products.

A form/template is to be used for starting and ending $ amounts for each contest concessions are sold.

Concession net revenue goes into the sport's fund.

Deposit net revenue weekly to the Athletic Director

No interruptions of vending machines already located in certain areas (gym, tennis courts, student center).

Lobby, bleachers, etc. is to be generally cleaned (bottles, cups, trash from concessions, etc) after the contest. One phrase mentioned was "If you sell it, you clean it." Contests often occur the next day.

Any apparel sold must be pre-approved by the AD before ordering and must comply with official school logos.

Advertising

We do not utilize advertisements on tees, apparel, bags, or other school issued items.

We do not contract with an outside organization to contact our community for donations.

Special Gifts/Donations -

Often team or sport specific, but may include items such as:

Record board

Roster board

Sport banner

Team Warm Ups, Bags, other special items

Team Sponsorship
Official Indian Head
The official Indian head is on our website and can be received by contacting Scott Neal in the athletic department. No items can be used with any other Indian head other than our official Indian head.
More detailed information can be obtained from our website or by contacting the Athletic Director.
The TFS official Indian is the only Indian head design to be used on any items used with an Indian head. No side views or other Indian head logos are allowed on ANY items.