News & Announcements
2016-17 TFS varsity girls basketball team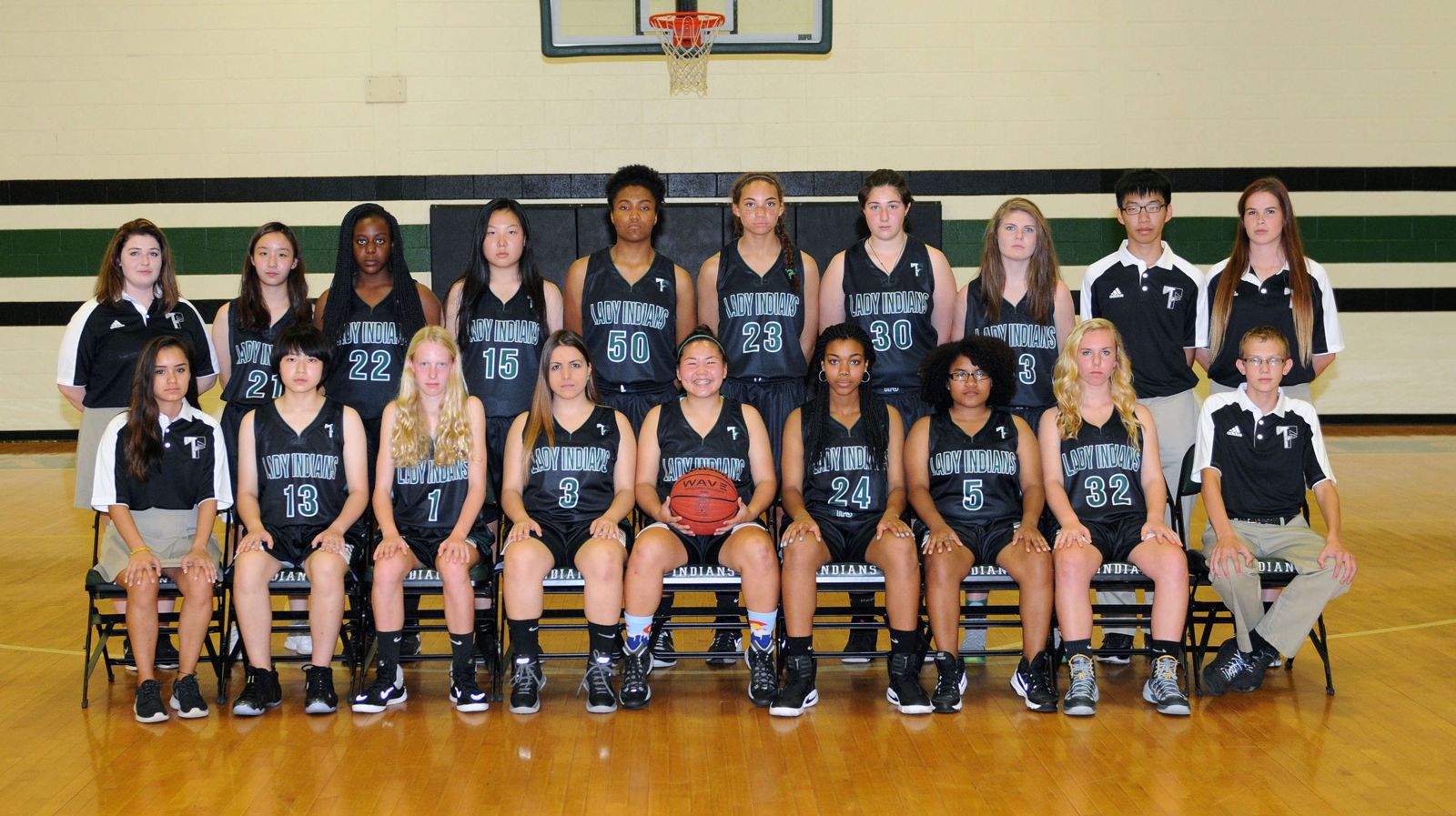 The 2016-17 Tallulah Falls School varsity girls basketball team is under the direction of coach Tom Tilley and assistant coach Ashley Walden.
Front row, from left: Maria Chiuz (manager), Jiayang Yu, Sophie Alexander, Maja Trbovic, Aida Roberts, Nyah Williams, Raven Randall, Hannah Harkness, Ty Tilley (manager).
Back row, standing, from left: Daycee Smith (manager), Juyeong An, Sydel Idehen, Ji Hee Han, Damali Davavall, Ashley Crosby, Tamanu Khelashvili, Lillie Free, Jason Lin (manager), Rebekah Foor (manager).