News & Announcements
Habersham Chamber names TFS president 'Habersham Countian of the Year'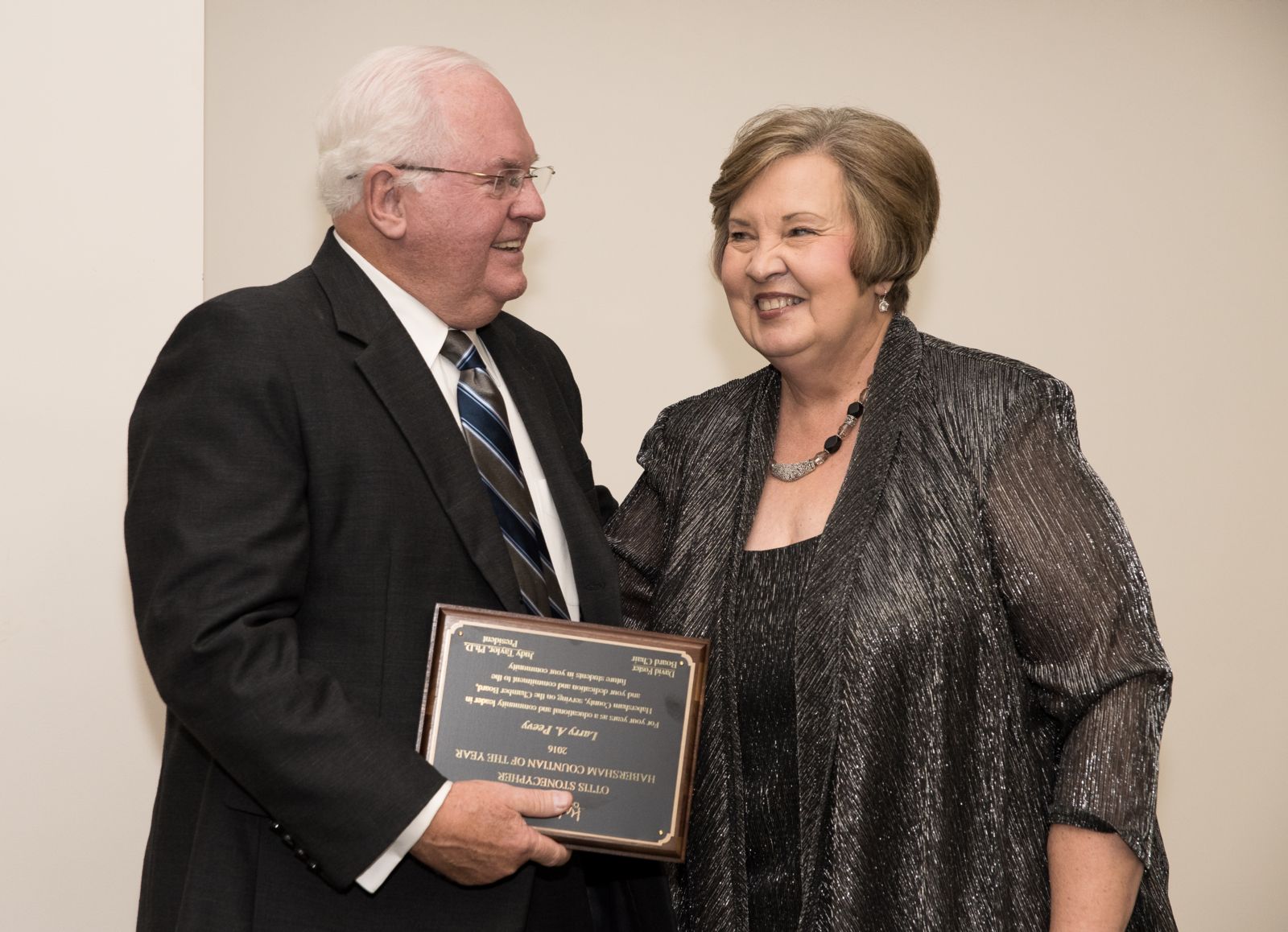 Congratulations goes to Tallulah Falls School President and Head of School Larry A. Peevy who was named the Ottis Stonecypher Habersham Countian of the Year by the Habersham Chamber of Commerce.
Peevy was surprised by the announcement made during the 2016 Annual Meeting and Awards Ceremony held Dec. 5 at Piedmont College.
Peevy is the Chairman-elect for the Habersham Chamber Board of Directors, with his term starting in January 2017.
Dr. Judy Forbes, Habersham Chamber Board member, shown right, presented the award to Peevy.