News & Announcements
Smokey Bear visits TFS middle school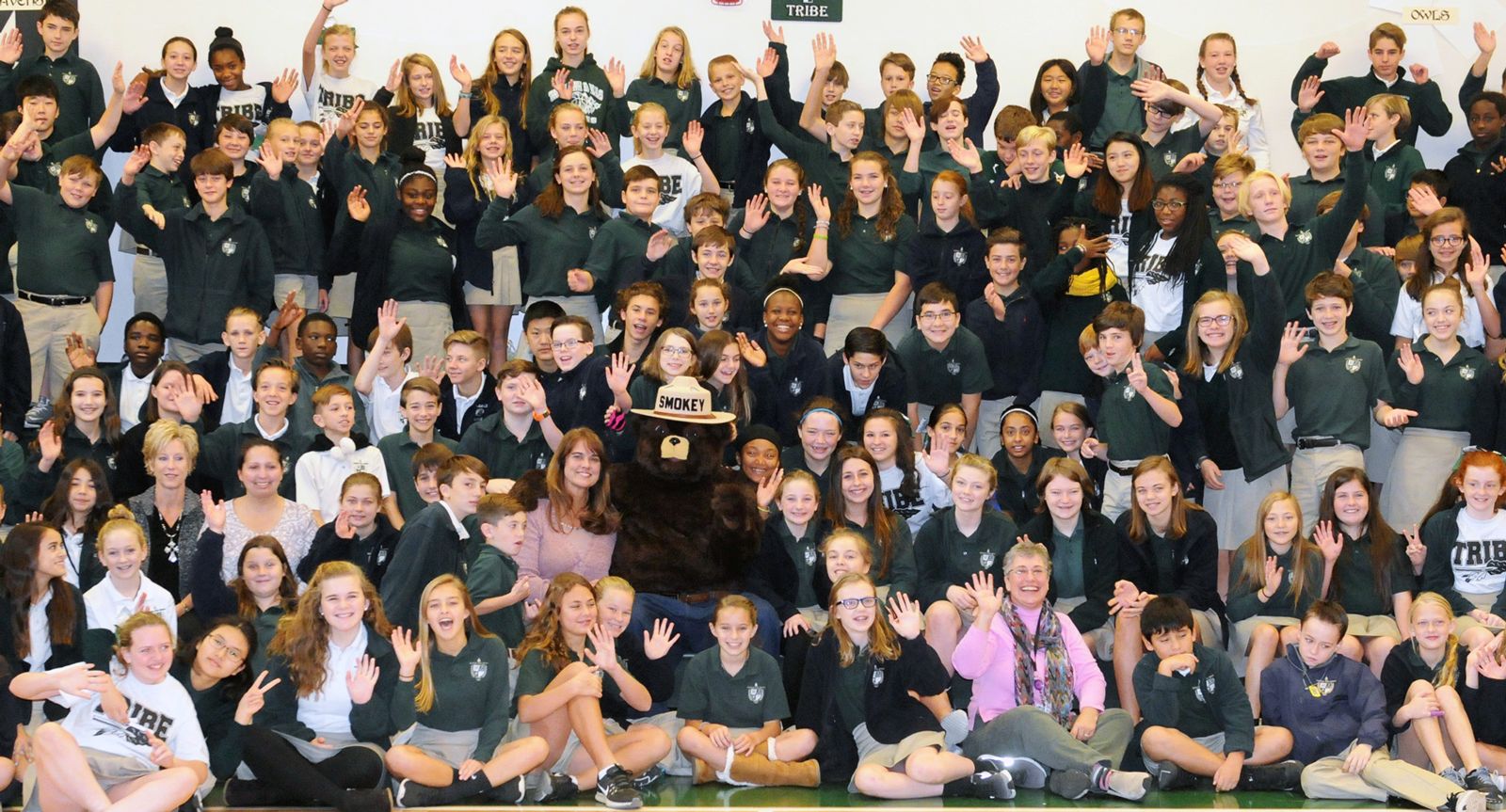 With the Northeast Georgia region experiencing the most severe wildfires in recent memory, middle school students at Tallulah Falls School recently received a well-timed visit from representatives from the U.S. Forest Service and the Georgia Forestry Commission.

TFS students heard about the ecological and economic importance of our Southern Appalachian forests and what was being done to suppress the fires, but it was follow-up guest Smokey Bear that really captivated the students and faculty members.

After learning the details of Smokey's story the students had an opportunity to pose with the American icon.

Photo:
Brian Boyd/Special
TFS middle school students and faculty pose with Smokey Bear during his recent appearance at the school.