News & Announcements
Six TFS seniors accepted early at UGA
The University of Georgia extended good news in the form of an early action acceptance confirmation to six Tallulah Falls Seniors.
Seniors receiving the coveted acceptance are Mark Faingold of Russia, Emma Peacock of Dillard, Victoria Sesam of Sautee-Nacoochee, Michael Weidner of Clarkesville, Xuan (Arthur) Yang of the People's Republic of China, and Yuting Zhang of the People's Republic of China.
Early Action [EA], with a deadline of Oct. 15, provides an avenue for highly-qualified students to apply to UGA for those interested in an expedited process. Acceptance is based on three criteria: grades through the end of the junior year; the rigor of the student's curriculum relative to the curriculum offered at his/her high school; and the result of the either the SAT I or the ACT.
According to the UGA website, EA is an appropriate option for students who present competitive credentials in the three areas provided above.
According to TFS College Counselor Bobby Hammond, EA is highly competitive and selective."We are extremely proud of these accomplished students," President and Head of School Larry A. Peevy said. "They are among the brightest of the Class of 2017 and have maximized their experience here at TFS."
---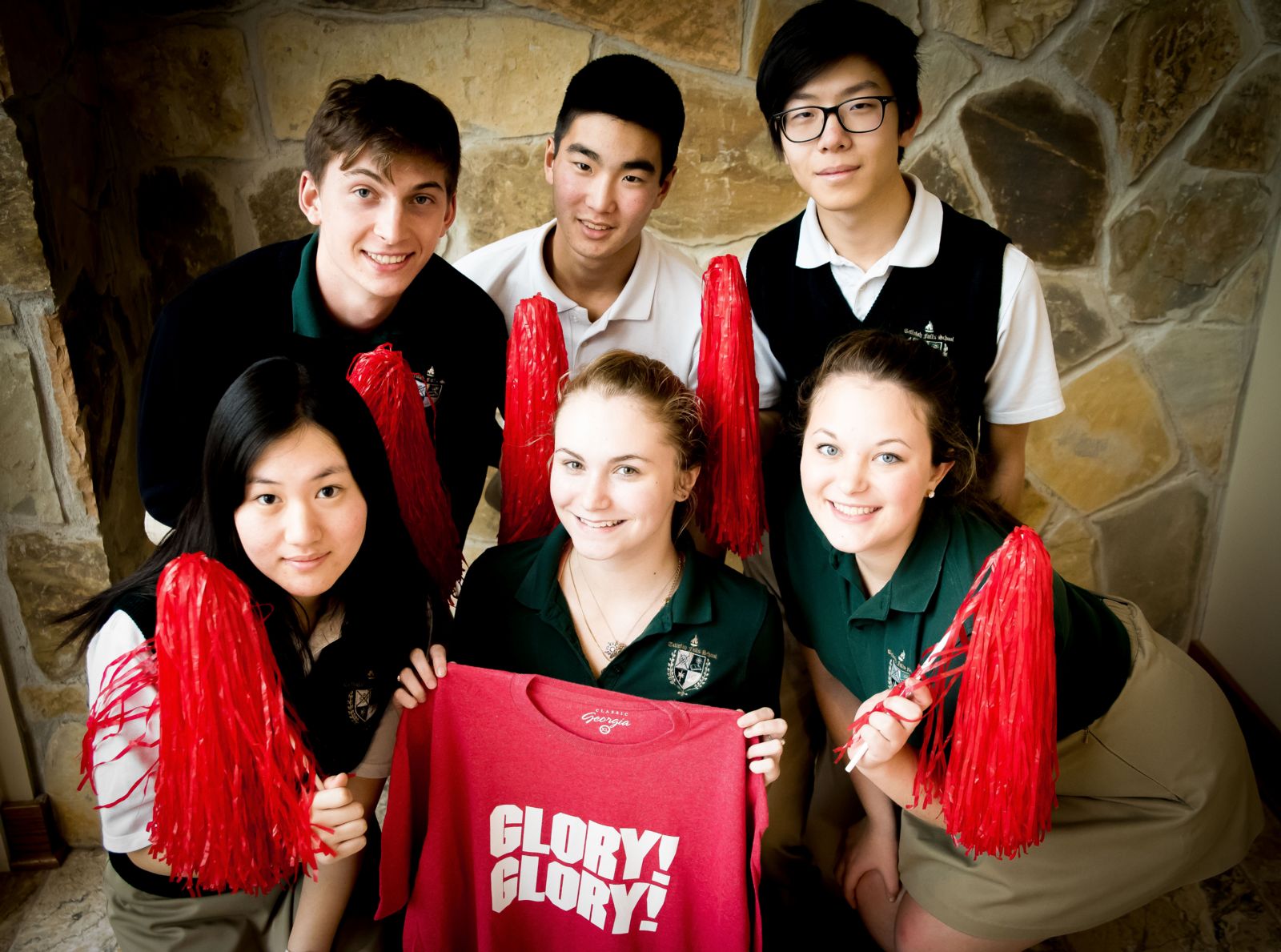 Six members of the Tallulah Falls School Class of 2017 are accepted to the University of Georgia under Early Action. Shown, back row, from left, are Mark Faingold of Russia, Michael Weidner of Clarkesville and Xuan (Arthur) Yang of the People's Republic of China; and front row, from left, are Yuting Zhang of the People's Republic of China, Victoria Sesam of Sautee-Nacoochee and Emma Peacock of Dillard.
E. Lane Gresham/Tallulah Falls School