News & Announcements
Victory bell named to honor long-time TFS board member
The Tallulah Falls School community surprised a board of trustees member with a special honor on Dec. 12.
Through a donation, the family of Gewene Womack made possible the naming of the Victory Bell at the new Student Activity Center to commemorate her many years of service to TFS.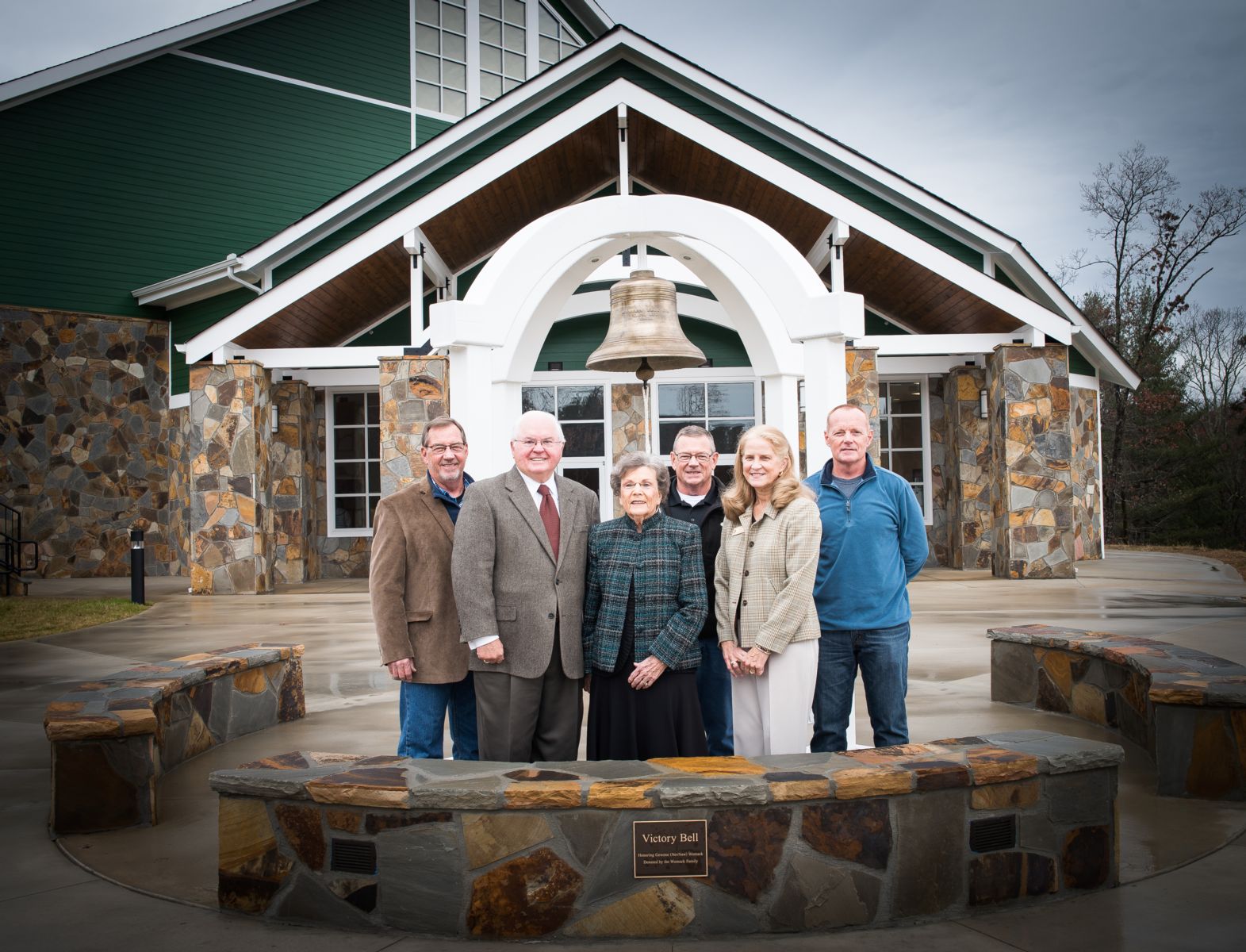 Womack has served on the board for three decades, starting in 1986, during which time she chaired the Buildings and Grounds committee, served as vice chair, chair-elect and then as Chairwoman from 2006-2010. She continues to serve as a lifetime honorary trustee.
During the ceremony held at the student activity center, Womack expressed her surprise before an audience of family members, fellow board members, middle school student body, faculty and staff.
"She loves this school; it is evident in the way she interacts with our students when she visits," President and Head of School Larry A. Peevy said. "She greets many with hugs. And, according to our board chair Amy Atkinson, some of our students even call her by the name given by her grandchildren – NeeNaw."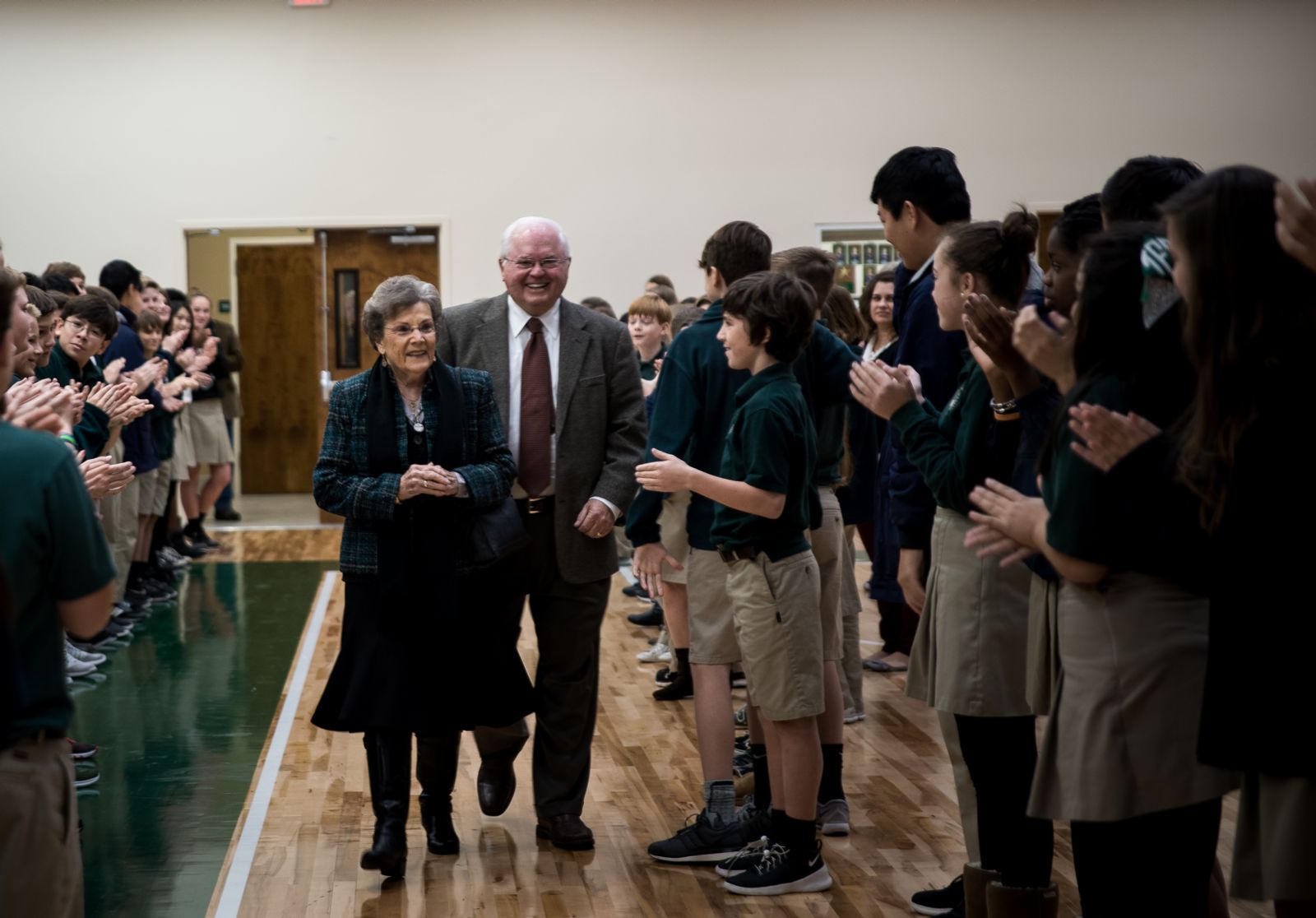 Peevy said the bell was already serving as a symbol of school spirit.
"Our students are gathering after winning basketball games to ring the bell – establishing new TFS traditions and building memories," he said. "This new TFS tradition is added to the rich history that includes the countless contributions of Gewene Womack; she has contributed mightily to the strong legacy of success here at Tallulah Falls School."
Atkinson shared her appreciation for Womack, referring to her mentorship and strong advocacy for the students.
"The fact is, she loves being around young people," Atkinson said. "She thrives on that energy."
Rev. James Turpen, also a board of trustees member, delivered the invocation, adding his own personal thanks to Womack for her investment in the school.
Womack said she was truly grateful to everyone gathered and that she considered the 467 students of TFS as her "honorary" grandchildren.
---
Photo captions:
Long-time Tallulah Falls School Board of Trustees member Gewene Womack was honored Dec. 12. Womack's family made possible though a donation the naming of the new Victory Bell on the campus of the middle school. Shown, from left are, Ray Womack, Peevy, Womack, Dennis Womack, Atkinson and Andy Womack.
E. Lane Gresham/Tallulah Falls School
Tallulah Falls School sixth grade student Colton Augustine of Demorest reaches out to congratulate long-time Tallulah Falls School Board of Trustees member Gewene Womack on being honored with the naming of the new Victory Bell located as President and Head of School Larry A. Peevy escorts her through a double line of TFS middle school students.
E. Lane Gresham/Tallulah Falls School