News & Announcements
TFS middle school marks year end with awards, eighth grade commencement
An evening of celebration May 18 marked the end of the 2015-16 school year for Tallulah Falls School middle school students, faculty/staff, family and friends.
President and Head of School Larry Peevy and TFS Board of Trustees Chairwoman Amy Atkinson addressed the eighth grade graduates and presented diplomas. Presidential scholars were recognized prior to individual honors and awards being presented.
Eighth grade students Alia Bly and Rylan Pugh addressed their peers as part of the eighth grade commencement ceremony.
David Chester, middle school academic dean expressed pride for the accomplishments of the class of 61 students.
"Many of you have played on a number of athletic teams during your time in the middle school. Over the last three years the MS teams have won at least 15 Tri-State Championships," Chester said. "You have created a revolving gallery in the middle school lobby and other parts of the building with your incredible artwork. Some of you have been Academic Aces, Duke Tip participants, Presidential Scholars and Spelling Bee winners. Most of you have gone on three extended trips and experienced educational opportunities in three different states. You have accumulated 23,310 accelerated reader points over the last three years. You have developed friendships that will grow stronger over the years. Finally, you have been prepared for the challenges that lie before you as you move along for the Upper School. Please know we will miss you and you are always welcome at the middle school."
Honors and awards were presented as follows: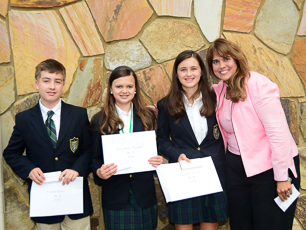 Daughters of the American Revolution, Tomochichi Chapter Good Citizen Award, presented by Nancy Almoyan, sixth grade, Andrew Erwin; seventh grade, Allie Campbell; eighth grade, Laurel Smith
Duke University Talent Identification Program's 7th Grade Talent Search, presented by Elizabeth Kyle
Jacob Bolling, Caleb Carter, Sydney Coffey, Jack Greene, Peyton Gunn, Brinson Hall, Camden Hughes, Baylee MacBeth, Charles Mullis, Mary Ellen Sanders, Caroline Turpin, Morgan Webb, John (Tate) Whitfield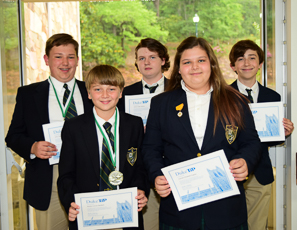 Six seventh graders were recognized at the state level by Duke TIP, Jacob Bolling, Jack Greene, Camden Hughes, Baylee MacBeth, Mary Ellen Sanders and John (Tate) Whitfield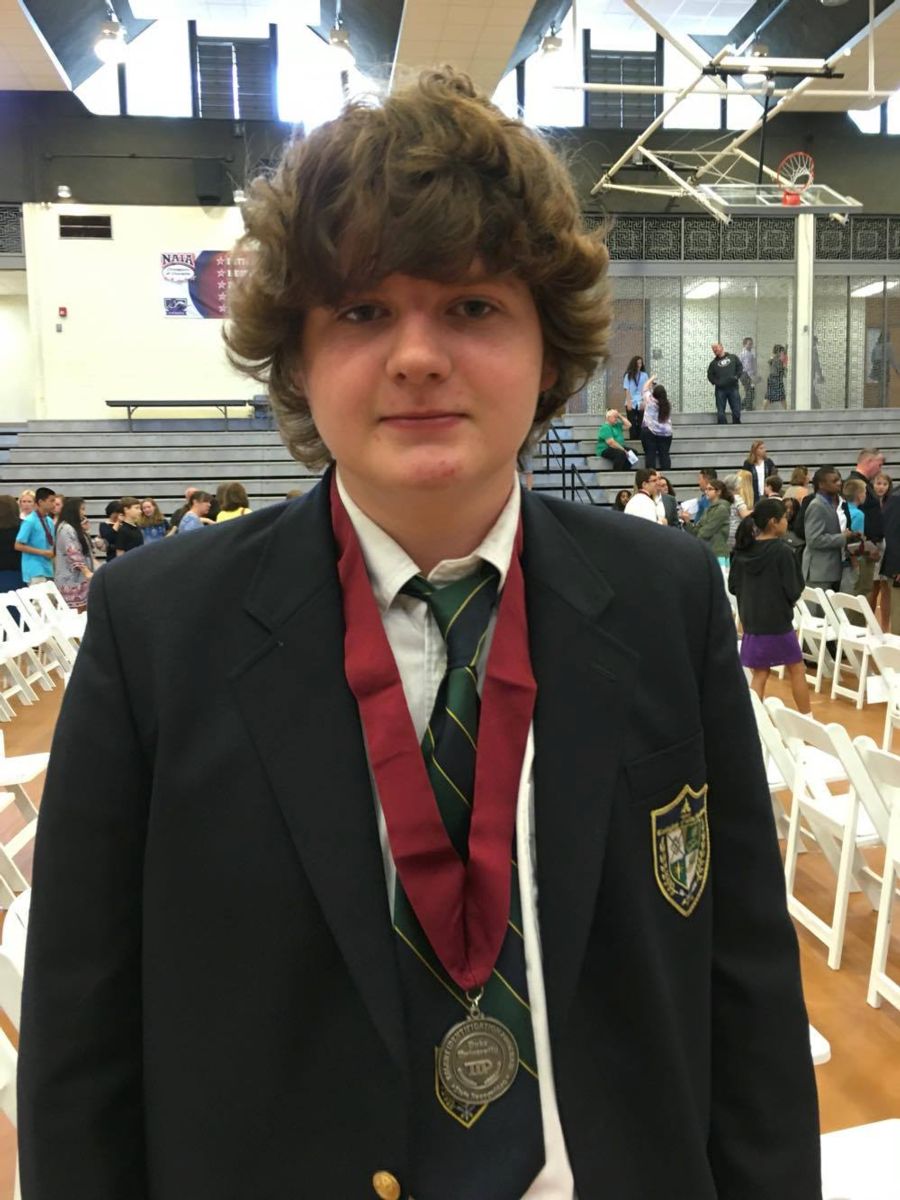 Jacob Bolling attended the state ceremony, held at Middle Georgia College
Advisory council representatives were recognized, sixth grade, Bailey Aderholdt, Meredith Hill, Bryson Halbrook; seventh grade, Chaz Mullis, Mary Ellen Sanders, Caroline Turpin; eighth grade, Chris Geiger, Stephen Bowman, Hayden Johnson, Reeves Cody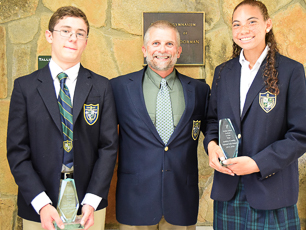 Indians of the Year, John Nichols and Ashley Crosby, presented by Scott Neal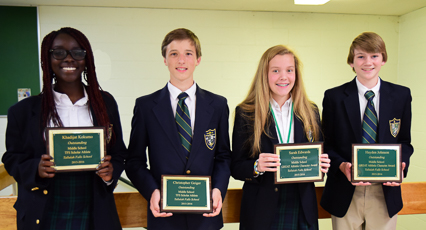 Great Athletic Character Awards, Hayden Johnson, far right and Sarah Edwards, third from left, presented by Scott Neal
TFS Scholar Athlete Awards, Christopher Geiger, second from left, and Khadijat Kokumo, far left, presented by Scott Neal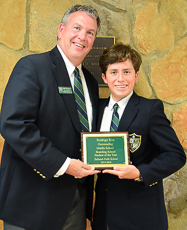 Boarding student of the year, "Above and Beyond," Rodrigo Roa, presented by Jimmy Franklin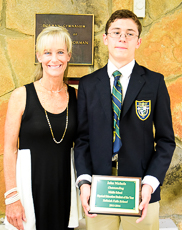 Physical education student of the year, John Nichols, presented by Cyndy Campbell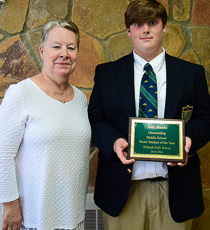 Music student of the year, Josh Shanks, presented by Glenda Franklin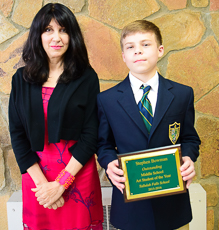 Art student of the year, Stephen Bowman, presented by Cat Schappach Hermes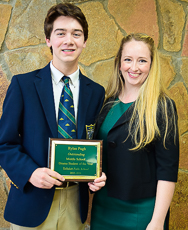 Drama student of the year, Rylan Pugh, presented by Carrie Elrod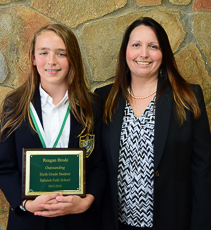 Outstanding student, sixth grade, Reagan Brode, presented by Annette Shirley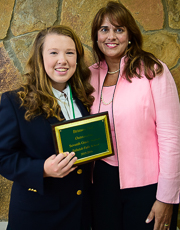 Outstanding student, seventh grade, Brinson Hall, presented by Nancy Almoyan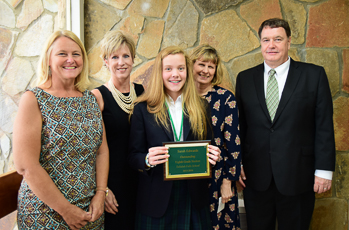 Outstanding student, eighth grade, Sarah Edwards, presented by Jane Shoemaker, Stacie Besier, Killeen Jensen and Bill Coldren
Other awards presented at a different time were:
Spelling Bee winners, Colton Augustine and Mary Ellen Sanders