News & Announcements
BASS club out to lure new members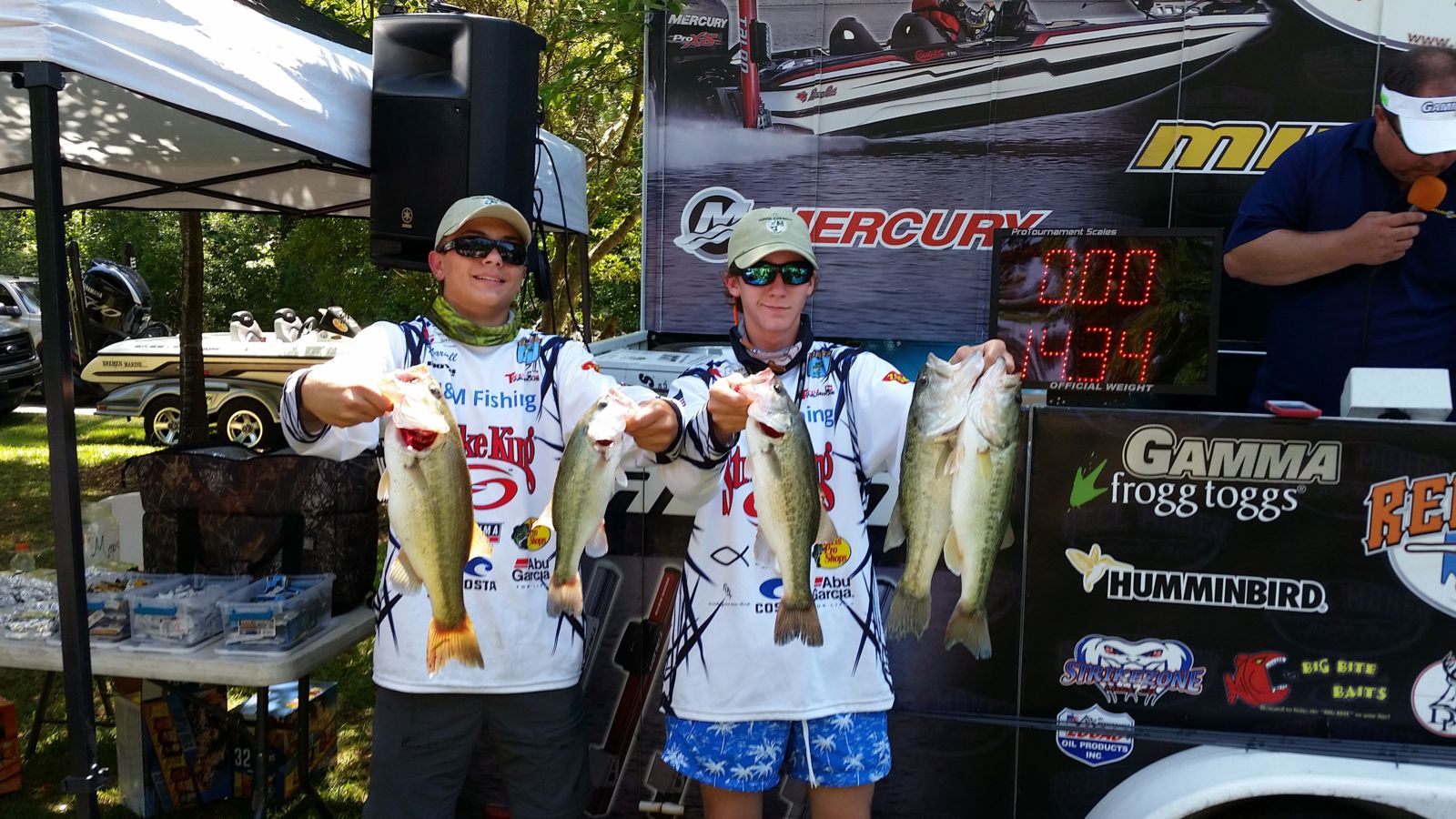 Marshall Harrelson and Marshall Williams are the charter members of a new fishing club at TFS.
A new fishing club is charting unexplored waters at Tallulah Falls School. Members of the Tallulah Falls School Bass Fishing Club, Marshall Williams of Homer and his fishing partner Marshall Harrelson of Clarkesville are already placing in the top 10 in local and regional bass fishing tournaments. Williams is a rising TFS freshman and Harrelson will join the student body as a sophomore for the 2016-17 school year. The club will be sponsored officially by TFS, with the angling duo sporting TFS-logo attire and hats. It will be affiliated with the Georgia B.A.S.S. (Bass Anglers Sportsman Society) National High School network which "connects young anglers with the outdoors; helping develop responsible champions of our natural resources through the sport of fishing."
According to President and Head of School Larry A. Peevy, the club is an answer to a simple request by a student. "Sponsoring a fishing club is another way to present a positive image of the school through a connection with a quality organization," Peevy says.
The club members will compete in sanctioned fishing tournaments through the B.A.S.S. organization. Russell Williams, Marshall Williams' father says the connection to the school will help offset tournament costs but also raise the team's stature.
"The corporate world can make donations to the school to support the team." Williams says the sport is open to both males and female and it is growing rapidly. There are college teams with scholarships available for skilled anglers, he says.
Marshall Williams enjoys the sport and says environmental stewardship and boating safety are built into the experience of tournament fishing. The pair of friends are ramping up a solid record of success this tournament season.
In a May 14 tournament at Lake Sinclair, the team finished seventh with 12.24 pounds in a 57-boat field. The season runs January through June with national competition set for July. Look for more information on the club after schools starts in August.