News & Announcements
TFS senior attends national conference for science and technology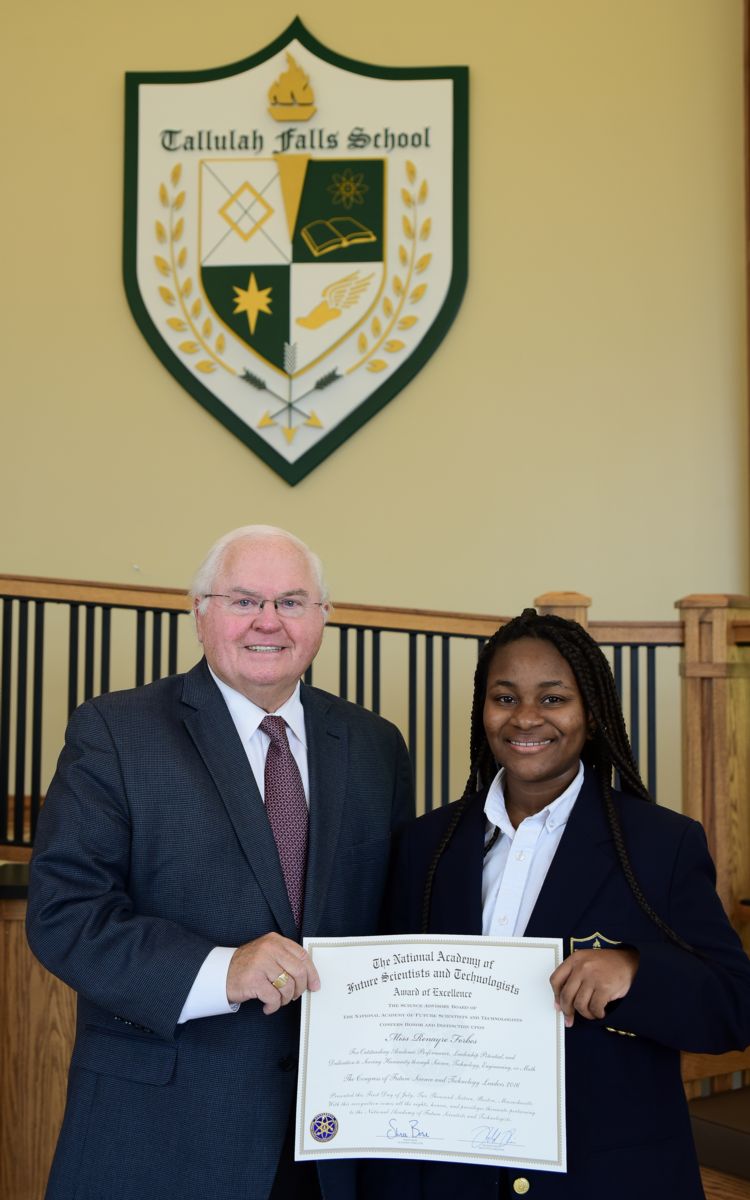 President and Head of School Larry A. Peevy
presents a certificate to TFS senior Renayre Forbes
on Sept. 13.
An academic enrichment conference inspired Tallulah Falls School senior Renayre Forbes of Freeport, Bahamas.
Forbes attended the Congress of Future Science and Technology Leaders in Boston over the summer.
Forbes, nominated to attend because of her academic record, was inspired by the conference presenters and hopes to further her education in computer science.
"Some of the speakers had done some amazing things by the time they were my age. They're currently three years older than me and they're still going strong – shocking the world and discovering new answers to centuries-old problems," Forbes says. "I felt at home because I was surrounded by people with the same interests."
President and Head of School Larry A. Peevy presented a certificate noting her participation on September 12.
"This type of extra-curricular academic activity opens doors for our students," Peevy says. "We are proud of Renayre and know she has a bright future."
According to The National Academy of Future Scientists and Technologists is a membership organization chartered in 2014 to inspire and support all K-12 and college students who wish to devote their lives to the sciences and technology.
According to its website, AFST was founded on the belief that prospective talent should be identified at the earliest possible age to help students to acquire the necessary experience and skills to take them to success in science and technology careers. For more information, visit scitechleaders.com.