News & Announcements
Presidential Scholar jackets distributed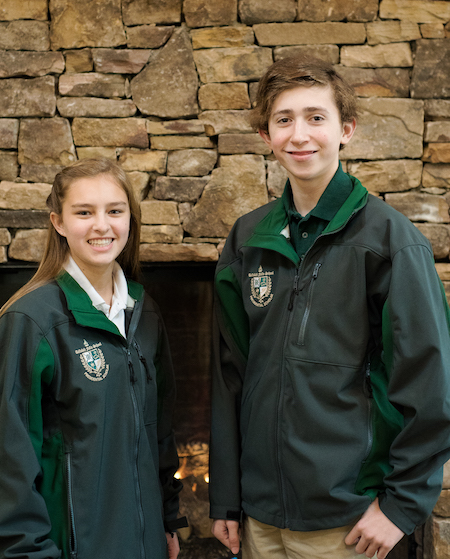 There's a new option for keeping warm for high achieving students at Tallulah Falls School.
For students on the Presidential Scholar list for two semesters, a special jacket is available for purchase from Parker School Uniforms. Jackets were distributed last week.
To be eligible for Presidential Scholar status, a students must maintain a 4.0 GPA with 15 or fewer demerits and incur no major infractions.
Youth sizes are $122 and adult sizes are $127. Order forms for the jackets are available by contacting Dustin Rogers at dustin.rogers@tallulahfalls.org.
Wearing the jackets are eighth grade Presidential Scholars Gigi Welch of Gainesville, left, and Jack Greene of Clarkesville.
E. Lane Gresham/Tallulah Falls School