News & Announcements
One Book Habersham comes to TFS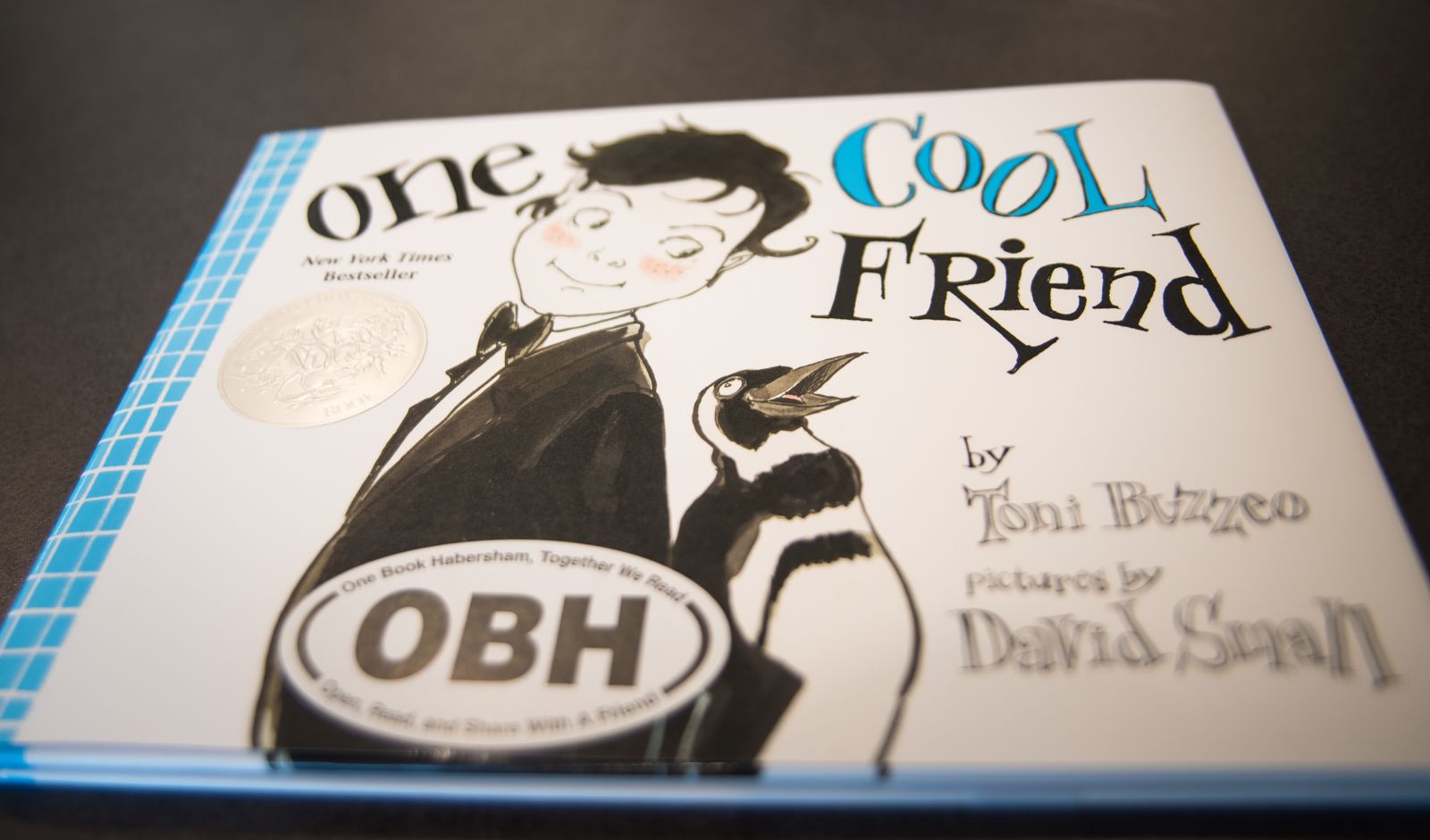 A countywide literacy initiative is currently underway on the campus of Tallulah Falls School. One Book Habersham, a community reading campaign features one book each year that people of all ages can enjoy.
According to a Volunteers for Literacy press release, this year's featured book is One Cool Friend, by author Toni Buzzeo and illustrator David Small. The children's book tells of a young boy's visit to an aquarium where he brings home a lively souvenir.
Copies of the book are available in public libraries, school media centers and local businesses. Residents of all ages are encouraged to read the story and leave a signature in the front of the book.
All students, faculty and staff at TFS are invited to participate.
A meet and greet with the author is set for 6 p.m. April 7 at the Commons at Piedmont College.
TFS Media Specialist Shelby Day is on the program committee and TFS culinary arts students will provide refreshments for the author meet and greet event.
"We are excited to take part in this great event. Books and reading can be an amazing conversation starter," Day said. "Our goal is for the entire county, from very young children to grandparents, to have a conversation and connect over this book."
---
One Book Habersham is a community partnership among Habersham County Schools, Volunteers for Literacy of Habersham County, Habersham County Libraries and the Piedmont College School of Education. Book distributions and events are made possible through the generous support of local organizations and businesses.