News & Announcements
TFS celebrates international students
Tallulah Falls School celebrated its diverse international community with the seventh annual International Day on Feb 17. Sixty-eight international students hailing from more than a dozen countries currently attend TFS, each bringing their own unique experiences and abilities. Countries represented include the Bahamas, China, Grand Cayman, Honduras, Hungary, Japan, Liberia, Mexico, Nigeria, Republic of Georgia, Rwanda, Serbia, South Korea and Thailand.
In the week leading up to International Day TFS students are treated to tasty cuisine from around the globe. This year, students enjoyed food from Africa, Asia, Latin America and Europe. On Friday, international students hosted separate assemblies for middle and upper school students, faculty and staff. The international performers presented dances, performed skits, played musical instruments, showcased native costumes and shared interesting cultural highlights with members of the school community.
Photos: Brian Boyd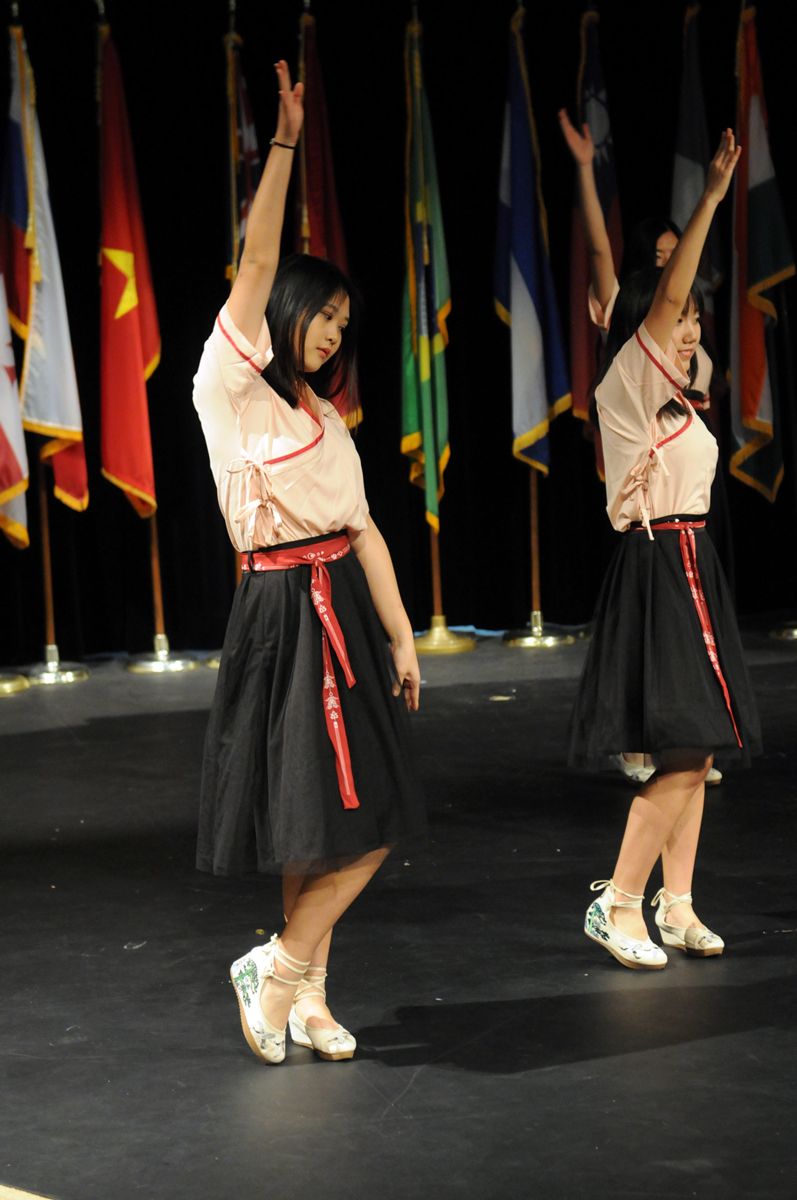 Juniors Wanning (Carrie) Zhao and Qianyu (Katherine) Chen perform a contemporary Chinese dance.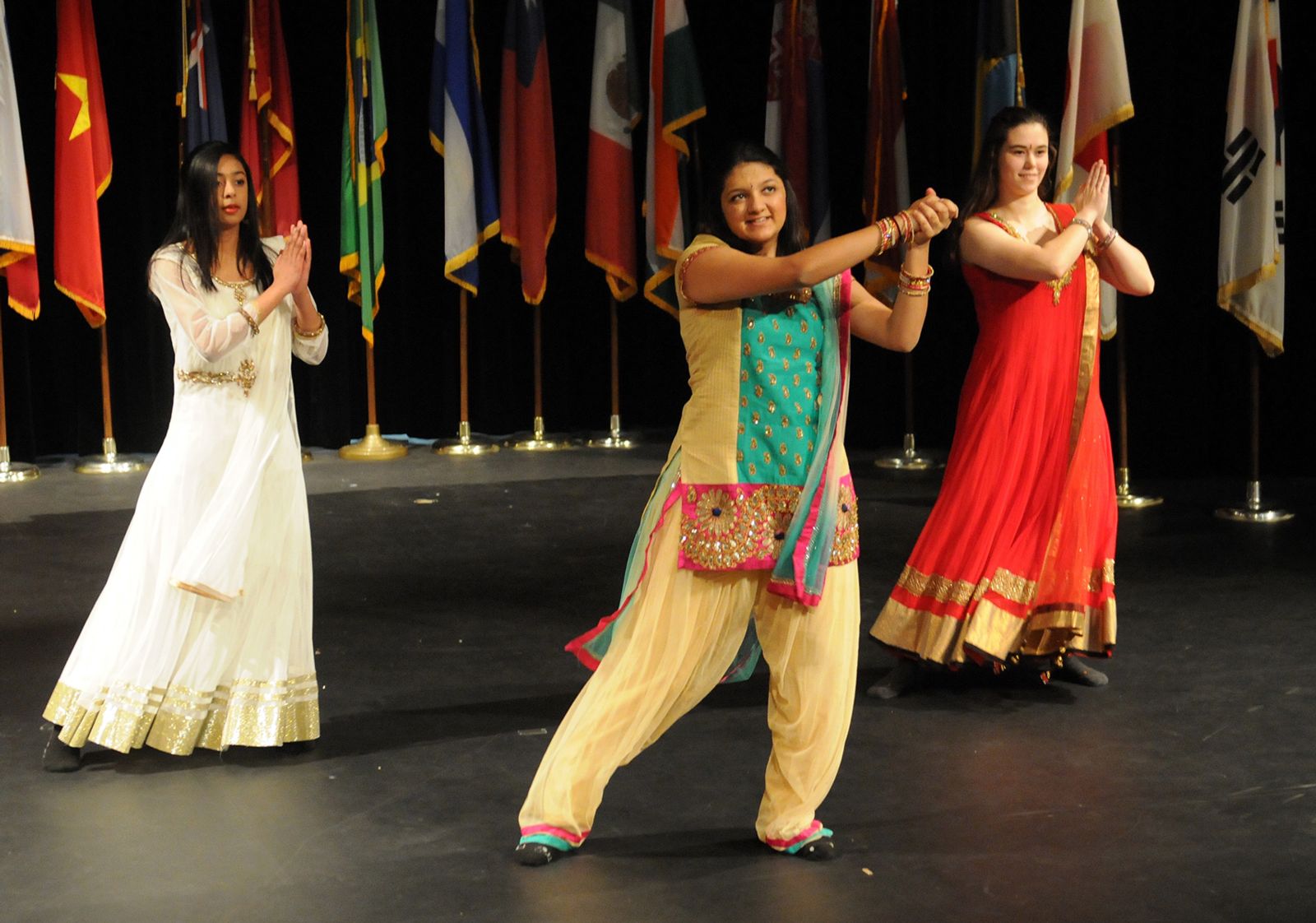 Freshman Jani Patel and seniors Simmren Naik and Julia Nichols perform an Indian dance medley.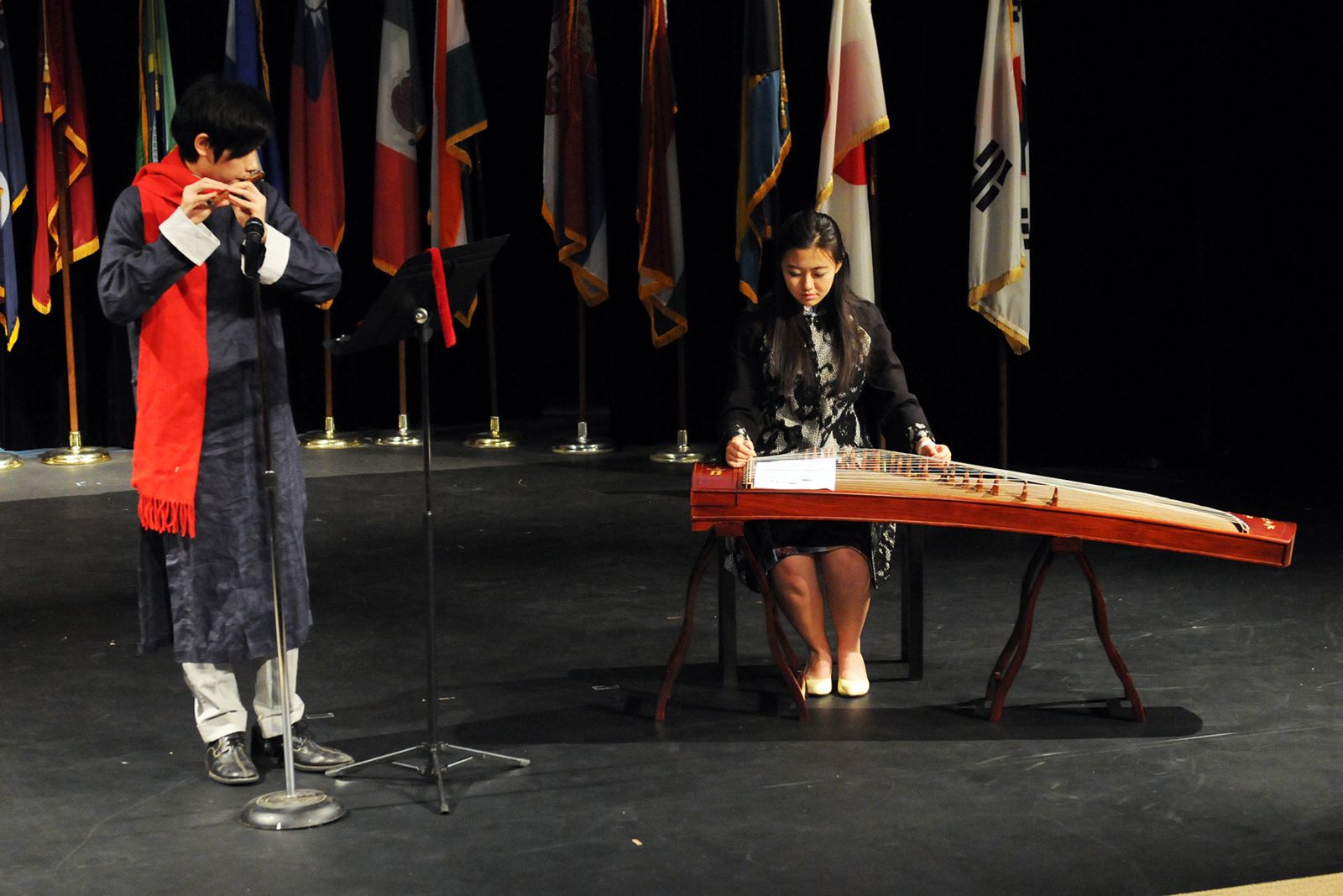 Senior Fanchong (Vincent) Li performs on the dizi, a Chinese bamboo flute, while junior Mei Lin (Garbo) Wu plays the guzheng, a Chinese plucked zither.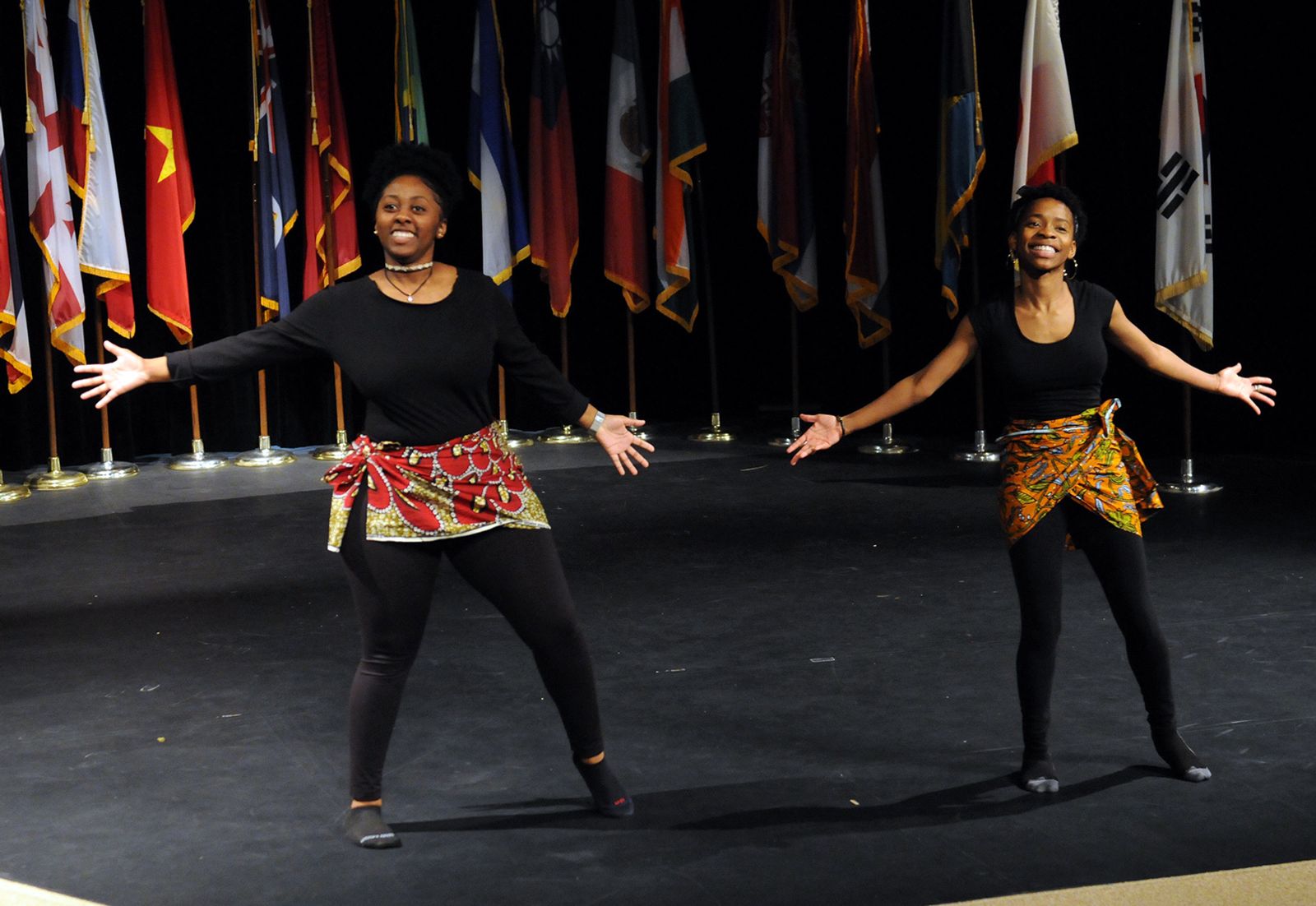 Seniors Henrietta Nortey and Sola Sofela perform a contemporary African dance medley.