News & Announcements
 Singers and Ringers hit all the right notes in 'TFS on Broadway'
The Tallulah Falls School music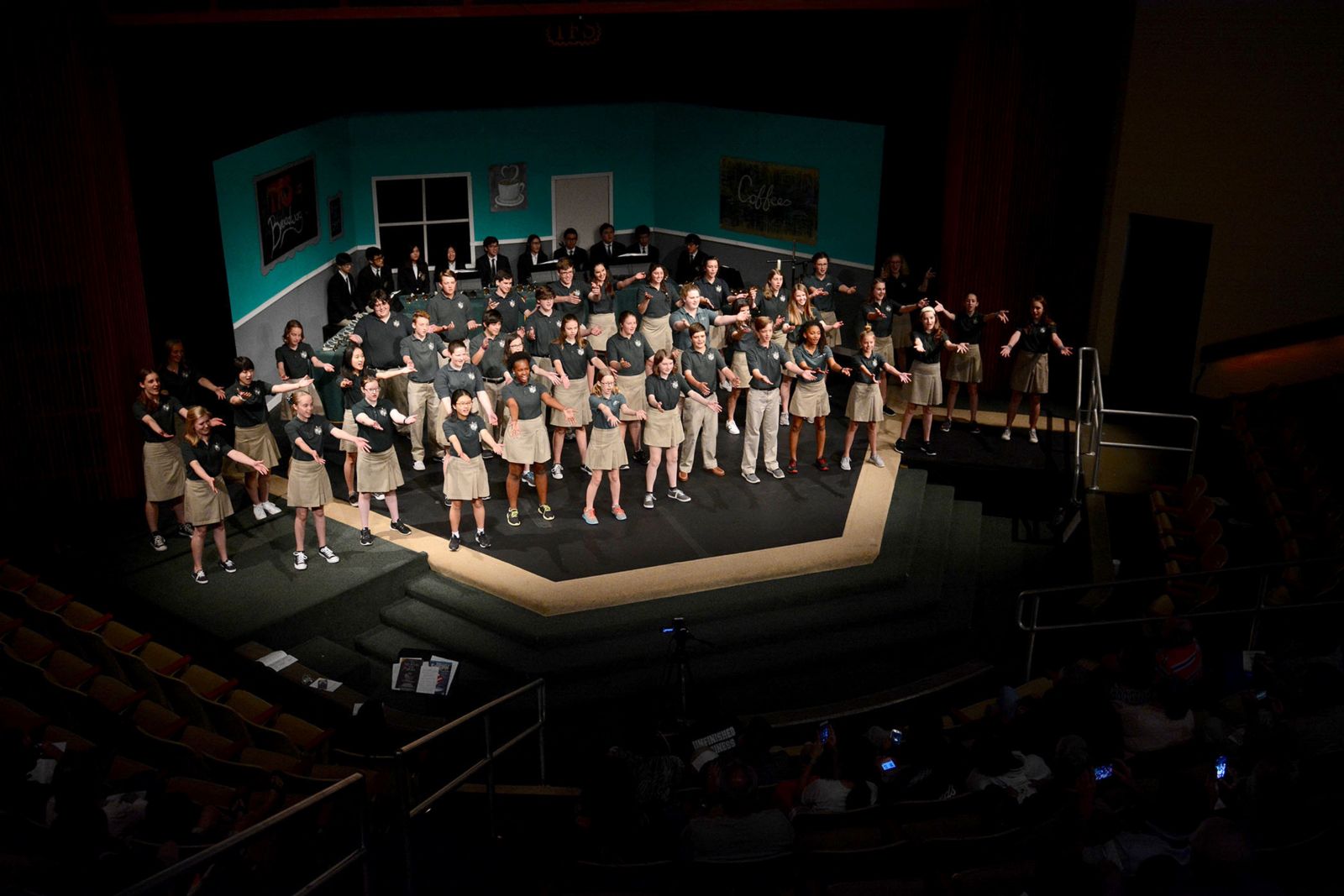 program presented "TFS on Broadway," a concert featuring classic Broadway hits performed as choral and handbell arrangements on March 28 in the school's Gertrude Long Harris Theater.
The middle school chorus combined with the upper school chorus, the TFS Singers, for several numbers, including Theme from Spiderman and Seussical The Musical: A Choral Medley. For the lengthy Seussical medley, the choral students also presented a choreographed dance number.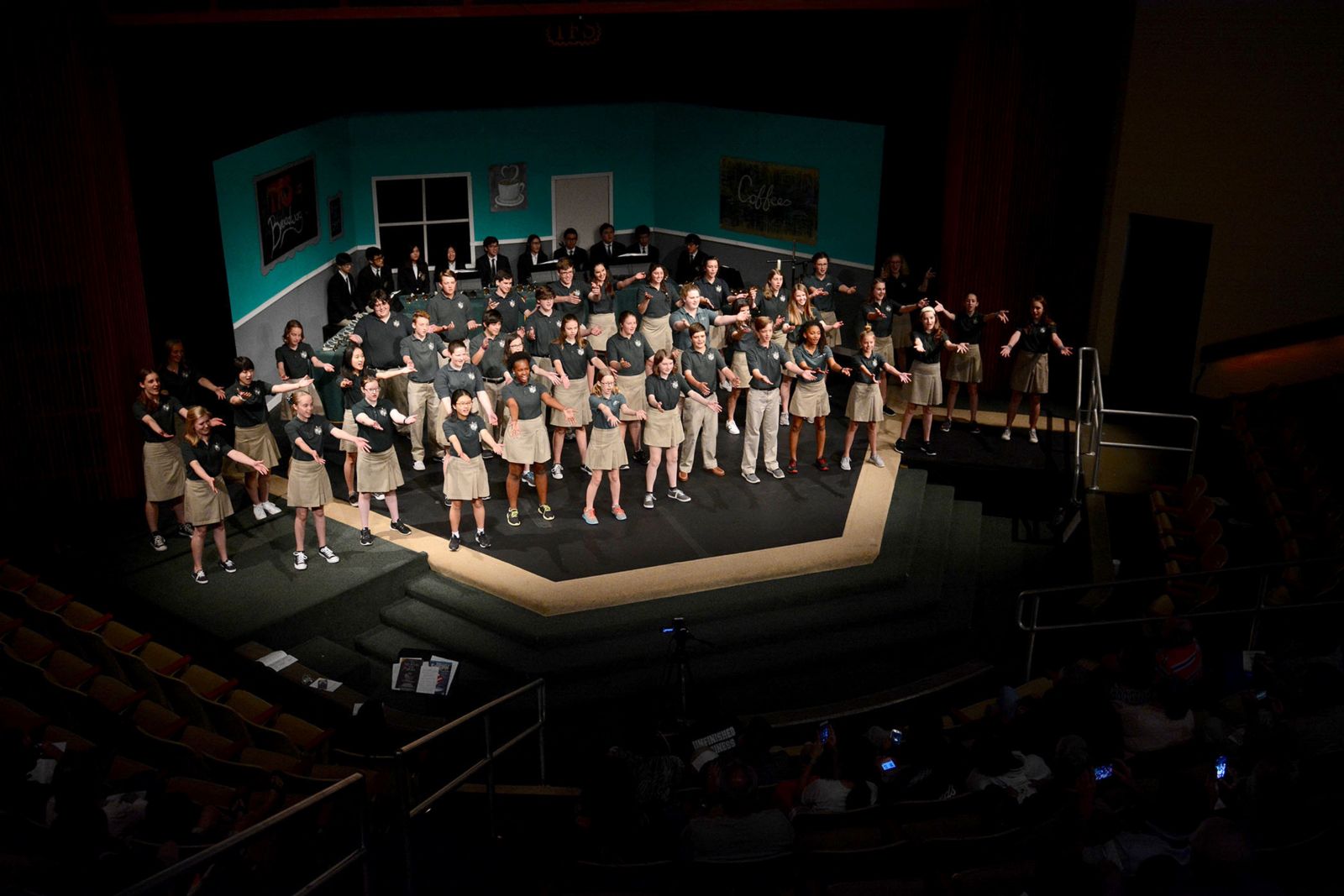 The TFS middle school chorus performed Annie (Choral Highlights) and Anything You Can Do (Medley), while the TFS Singers presented the popular Phantom of the Opera (Medley). Both TFS choruses are under the direction of music instructor Memrie Cox.
The TFS Ringers, the school's handbell choir, performed two sets. In the first the ten-person handbell group performed Oh, What a Beautiful Morning from Oklahoma! and Climb Every Mountain from The Sound of Music. In their second set the group performed If I Were a Rich Man from Fiddler on the Roof and Memory from Cats. The TFS Ringers are under the direction of music instructor Curt Frederick.
For the grand finale, the middle and upper school choruses combined with the handbell choir for for a moving performance of Les Miserables (Medley).