News & Announcements
TFS stages mystery production
The TFS Players had a murder mystery on their hands in their latest production, Death by Chocolate, presented March 24-25 in the school's Gertrude Long Harris Theater.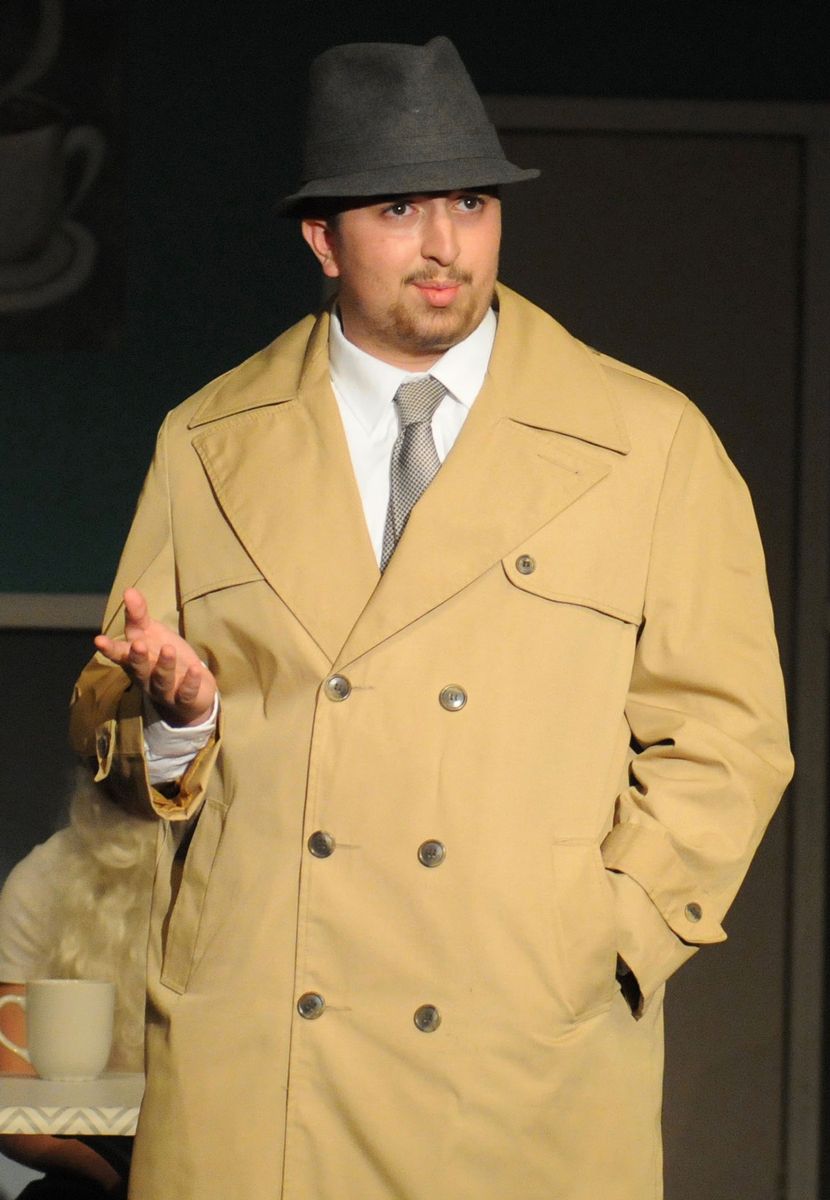 Death by Chocolate is the story of Nick Noir, an 'ace private eye' who is down on his luck until contacted to investigate the mysterious death of Vinnie the Leech at a local coffee shop, Precious Perks. The shop is owned by the Purvis twins and is famous for its signature drink, Death by Chocolate. This humorous play boasts a colorful cast of suspects that keeps the audience guessing until the very end.
Death by Chocolate featured TFS senior Samuel Griswold in the lead role of detective Nick Noir. Griswold has attended Tallulah Falls School since the seventh grade, and has been acting since the eighth grade. Griswold has been a regular in TFS thespian productions over the years including Almost, Maine, The Game's Afoot, Harvey and others. He is also involved with the local Habersham Community Theater. Death by Chocolate marks Griswold's final show at TFS.
TFS Drama teacher Carrie Elrod had nothing but praise for Griswold as he tackled the challenging role of Noir.
"Sam did a fantastic job," Elrod said. "To take on a role the size of Nick Noir, all while making his way through his senior year, not only takes a certain type of actor, but it requires a person who holds a true love of the art and the determination through the obstacles along the way. We will miss Sam greatly on the TFS stage next year and for years to come."
Elrod said she was pleased with the outcome of the production.
"The actors put in many hours rehearsing dialogue and blocking," Elrod said, "While the tech crews worked to create a fully realized and cohesive world onstage through the costumes, props, sets, sound and lights. The results of all this hard work was a very entertaining production that was truly enjoyable to watch."
---
Brian Boyd/Tallulah Falls School
Tallulah Falls School senior Samuel Griswold played the lead role, Nick Noir, in the school's recent production, "Death by Chocolate."