News & Announcements
TFS preps for August solar eclipse
Tallulah Falls School students were briefed about the August 21, 2017 total solar eclipse from an expert as Dr. Stuart Jefferies, professor of Physics and Astronomy at Georgia State University, spoke to students on March 30.
Jefferies gave a detailed presentation about the extremely rare celestial event and how it presents unmatched opportunities to study the inner and outer workin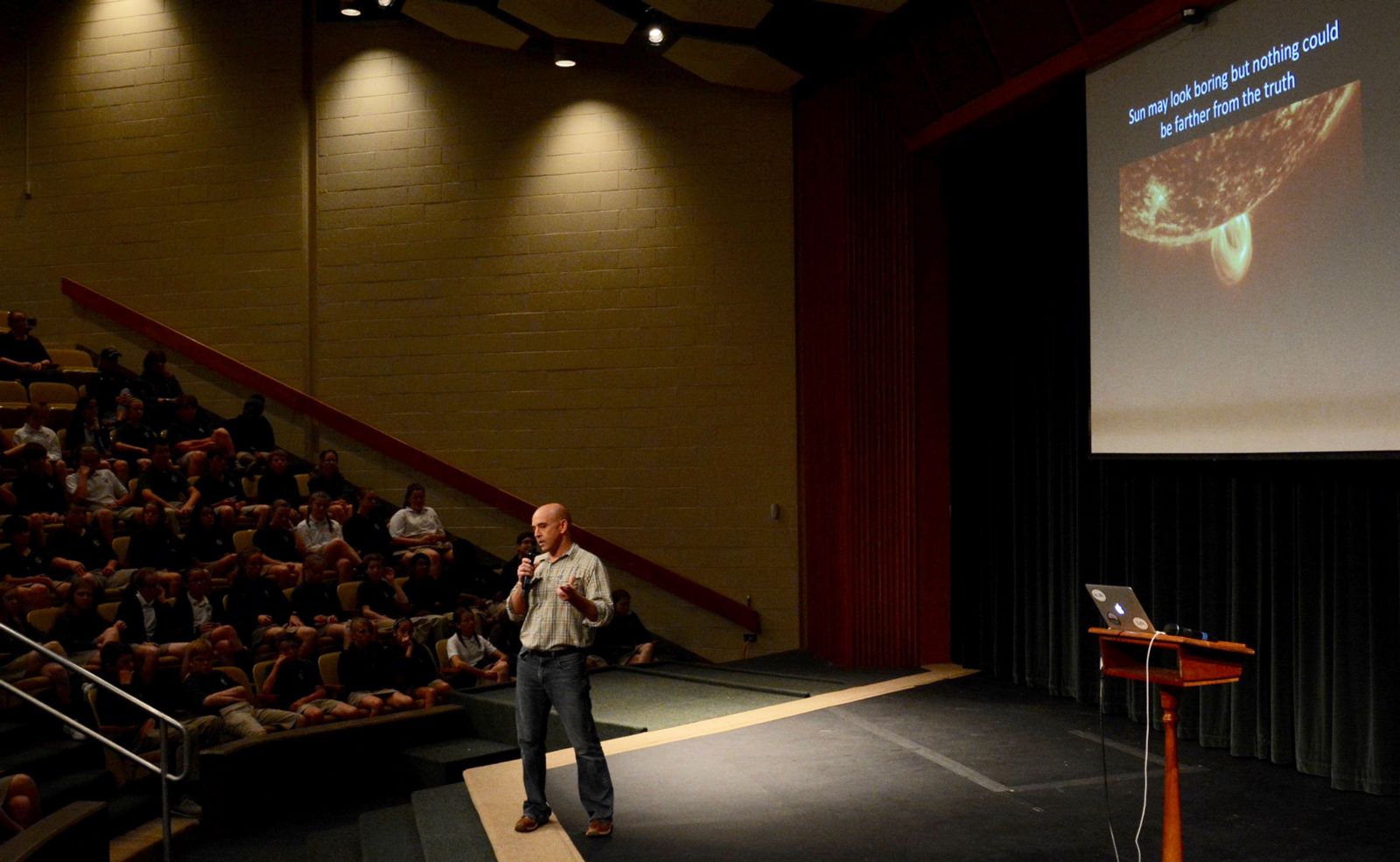 gs of the sun.
Jefferies recently led a multi-institutional team in opening the South Pole Solar Observatory in Antarctica that records high-resolution images of the sun. The observatory is located 4 kilometers from the U.S. Amundsen-Scott South Pole Station in Antarctica. Jefferies spoke at two separate assemblies, one for middle school students and one for upper school students.
Total solar eclipses are somewhat rare and the August 21 event is particularly so because the narrow path of totality arcs across most of the continental United States. The path of totality is only about 70 miles wide, and locations near the center will experience the moon covering the entire disc of the sun for about two-and-one-half minutes. Those viewing the eclipse in Tallulah Falls can expect just over two minutes of totality.
Jefferies stressed the importance of having the proper glasses to view the event. Normal polarized sunglasses do not offer protection from the damaging rays of the sun that occur during an eclipse. Tallulah Falls School has purchased 700 pairs of 'eclipse glasses' for use by students, faculty and staff for the August event. This rare solar event will take place during the school day and additional plans surrounding the school's observance of the eclipse are pending.
Rabun County has launched a promotional campaign. For more information, visit explorerabun.com.