News & Announcements
TFS breaks ground for natatorium
Dirt flew and smiles grew during the April 19 groundbreaking for the natatorium at Tallulah Falls School.
The soon-to-be constructed facility will feature a competition-sized pool with bleacher seating for 240. Located on the campus of the Larry A. Peevy Upper School Academic Complex, construction is set to commence on June 1.
Ron Cantrell Construction of White County will once again partner with TFS on the project, estimated to take three years to complete. George Hlavenka of Hawaii is the architect/designer.
On hand for the groundbreaking were members of the TFS Board of Trustees, including Chairwoman Amy Atkinson, faculty and staff.
"This is a historic day for our school community. Approval of this project conveys the confidence the board has in our senior staff and the positive direction of our athletic program," said President and Head of School Larry A. Peevy. "Our swim program has grown tremendously over the past few years with more than 60 team members and many of our student-athletes competing at the state level. This facility opens up efficiencies for the swim team and expands overall physical fitness opportunities."
In addition to use by the swim team, the facility will be used for P.E. classes and be open for recreational use for students, faculty and staff.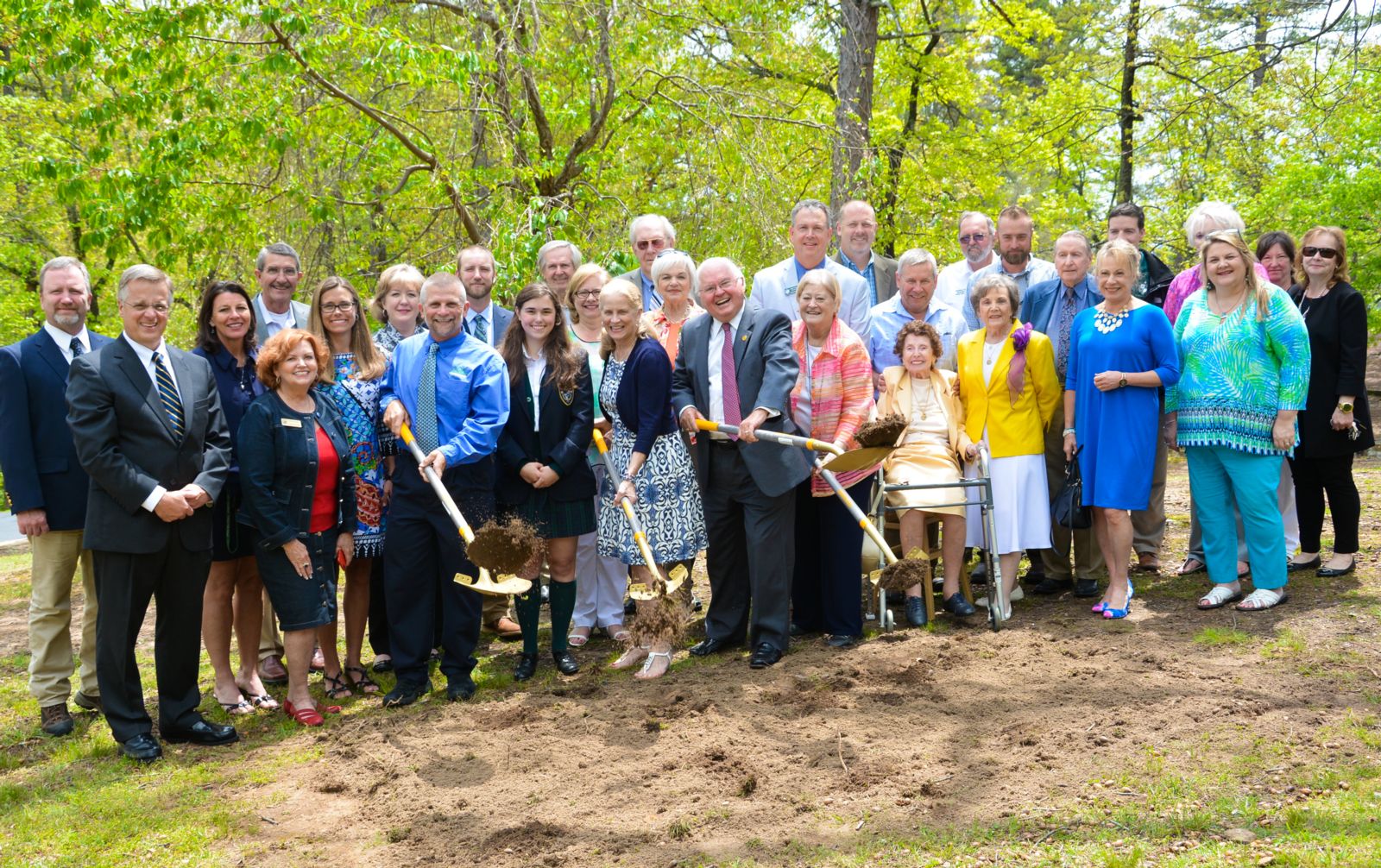 Shown are members of the Tallulah Falls School Board of Trustees, faculty and staff and Julia Nichols, a six-year member and current captain of the TFS swim team.
Shown, from left: Michael Rogers, Mark Rasmussen, Melody Henderson, Ron Cantrell, Peggy Pruett, Kim Popham, Sonya M. Smith, Scott Neal, Jeremy Pirkle, Julia Nichols, George Hlavenka, Elizabeth Chadwick, Amy Atkinson, Donald Wells, Elizabeth Wells, Larry A. Peevy, Gail Cantrell, Jimmy Franklin, David Chester, Gary Chapman, Lucy Willard, Wallace Dodd, Gewene Womack, Trey Crumley, James Turpen, Jr., Karen Thompson, Bryan Freeman, Dinah Peevy, Sandy Ahearn, Dale Reddick, Donna Foland.
Photo:
Brian Boyd/Tallulah Falls School