News & Announcements
Fifth graders master math and science lessons with a natural twist
Fifth grade students at Tallulah Falls School entered the wild kingdom to merge math and science skills on April 27.
A field trip to the Elachee Nature Science Center in Oakwood featured practical applications for skills honed during the school year.
Students deciphered mathematical clues to identify animals native to Georgia, hiked through the woods using measuring skills and toured the animal room to practice using a tally system to count species.
The students used their knowledge of measuring and calculations to answer questions, according to Chrissy Van Hooser, fifth grade teacher.
"We chose this field trip because we thought it would be good for the students to see a link between science and math. I think they showed it well at the Elachee center," Van Hooser said. "I also liked the way they showed how scientists used their hands to measure when they are in the field. The students really enjoyed measuring the tree with their hands. Some were excited when their answer was close!"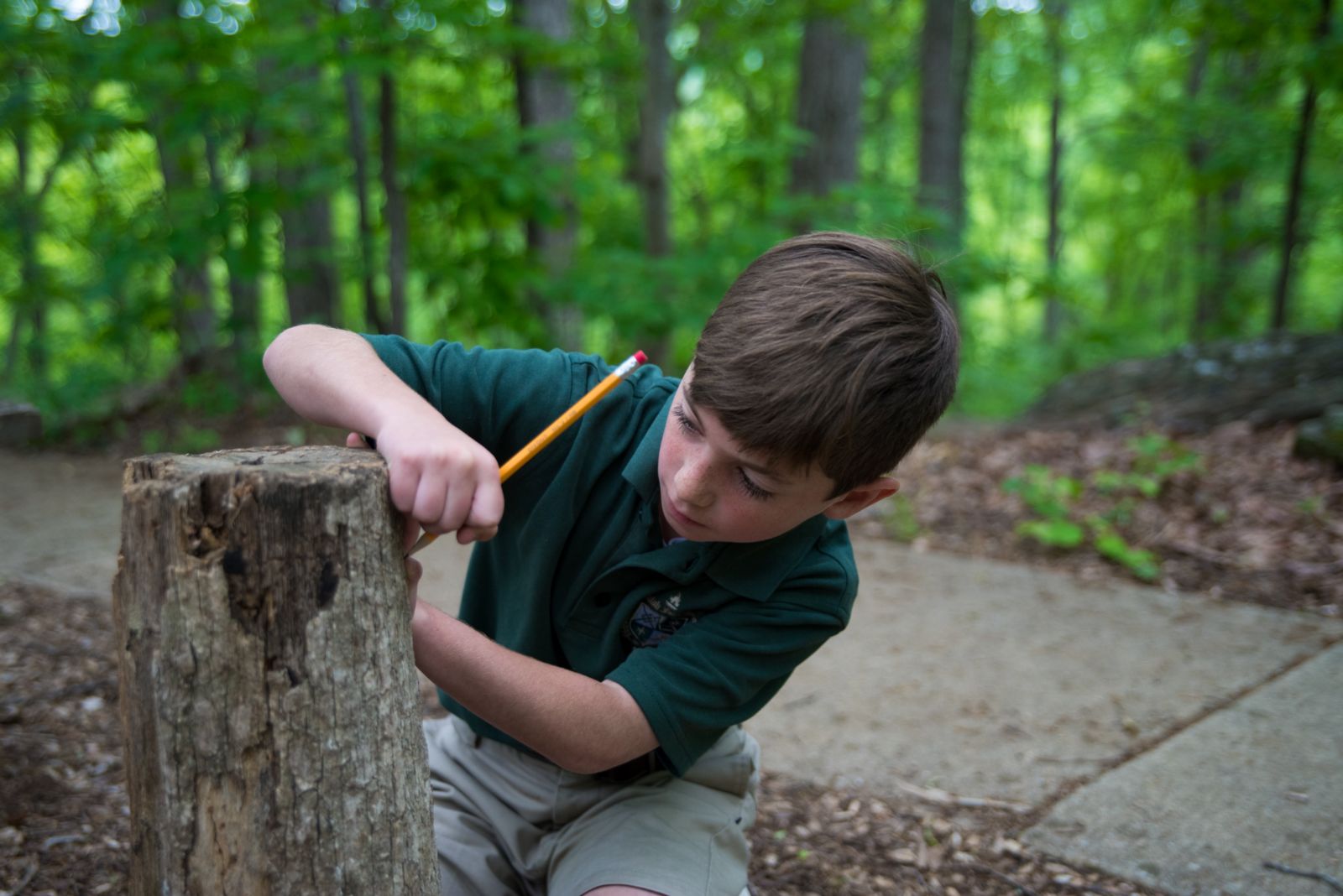 Austin Ball of Tiger uses his measuring skills to determine the circumference of a tree stump using the width of his hand.
Photo: E. Lane Gresham/Tallulah Falls School