News & Announcements
Pearce signs National Letter of Intent with Augusta University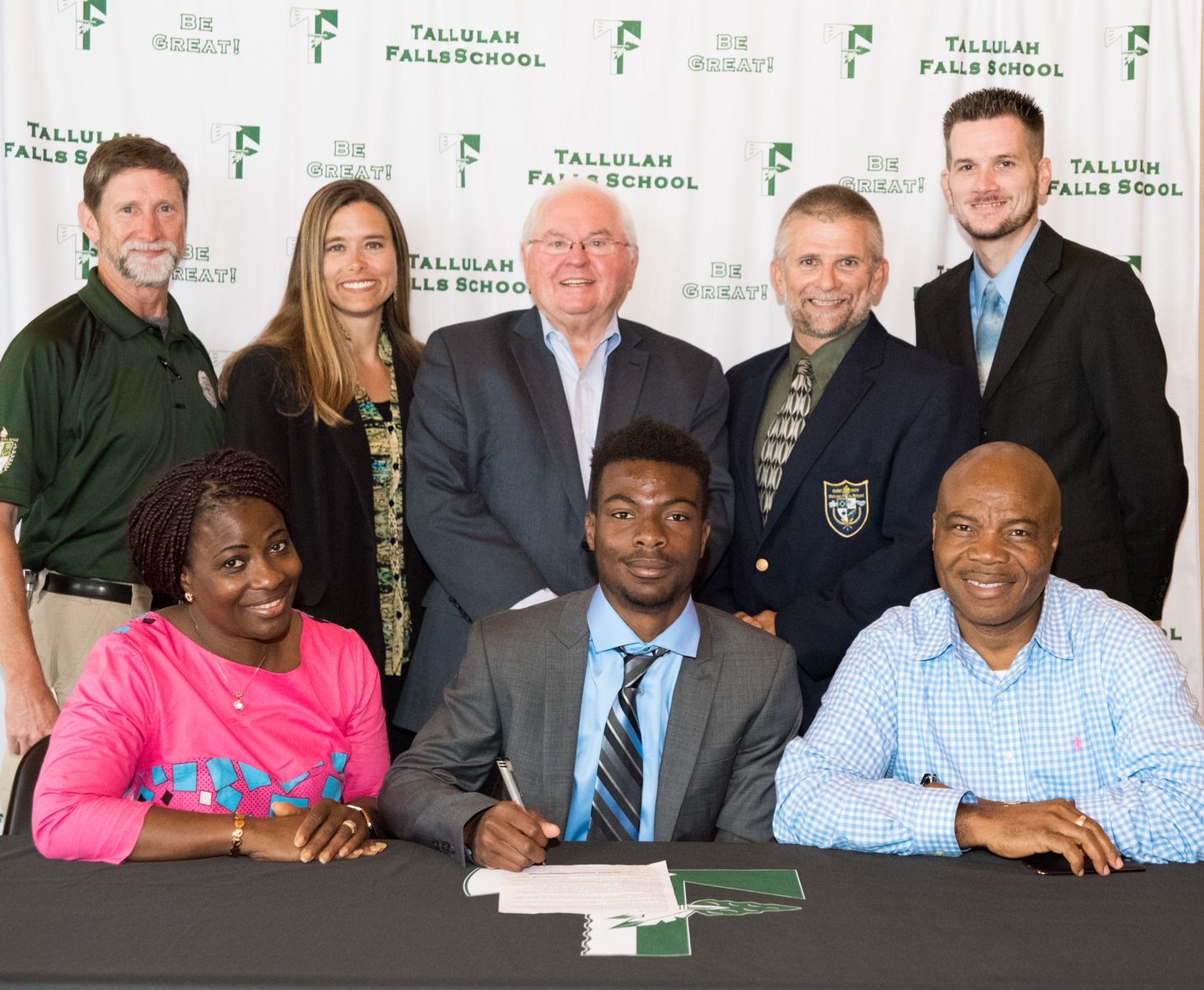 Shown, front row, from left, are Zainab Pearce, mother, Zatrick Pearce, Patrick Pearce, father; back row, from left, Eph Davis, assistant coach, Kim Popham, upper school academic dean, Larry Peevy, president and head of school, Scott Neal, athletic director and Jay Moss, dorm counselor.
E. Lane Gresham/Tallulah Falls School
Tallulah Falls School senior Zatrick Pearce of Decatur signed his National Letter of Intent (NLI) to compete in track & field for the navy and grey Jaguars at Augusta University (NCAA Division II-Peach Belt Conference) in Augusta.
"We are very excited to have Zatrick run for us at Augusta University," said AU Assistant Coach Taylor Browning. "His speed speaks for itself. Athletes with his talent are going to help us take our program to the next level."
TFS track & field coach and athletic director Scott Neal praised Pearce's leadership, work ethic and maturity.
"Zatrick is one of the most effective track & field leaders I've coached at TFS in the past 18 years and in my 33 years of coaching. He commands respect and appreciation because he sets the principles of team first and genuinely shows love for his team while pursuing performance excellence (he holds five school records)," Neal said. "We are so proud of Zatrick and celebrate him signing to compete and further his education at Augusta University."