News & Announcements
TFS team tops in region stock market contest  
A team of five Tallulah Falls School senior economics students were the region winners in the Georgia Council for Economic Education (GCEE) Stock Market Game.
Yuting Zhang of China, Emma Caldwell of Roswell, Tommy Fisher of Clayton, Rachel Richardson of Clarkesville and Tegan Thomas of Cleveland competed as a team in the investing contest hosted by the GCEE. The TFS class is taught by Dallas Barron.
For 10 weeks the team invested $100,000 in 'game money.' Following the live stock market, the team held a diversified portfolio and researched current events to determine an investment strategy. At the conclusion of the 10 weeks the team had an overall portfolio value of $110,983.60. Among Northeast Georgia Independent School region, the TFS team secured first place and a 14th place ranking among 3,066 teams in the state.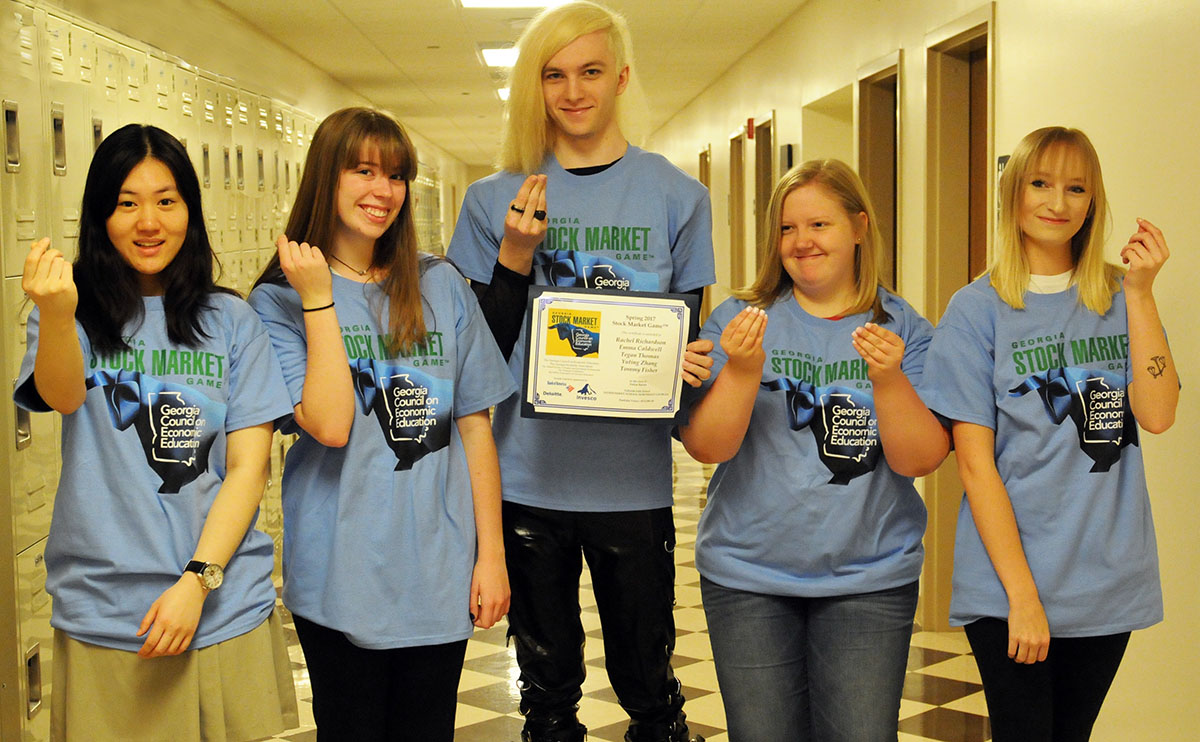 Shown, from left, are Zhang, Caldwell, Fisher, Richardson and Thomas.