News & Announcements
TFS recognizes outstanding middle school students for 2016-17
Middle school students at Tallulah Falls School celebrated the completion of a successful academic year on May 15 with a combined awards program/8th grade graduation.
Honors and awards were presented as follows: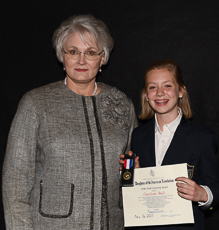 Peevy and Ball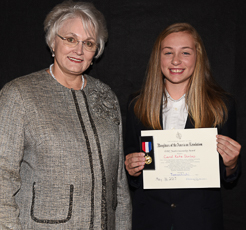 Peevy and Dunlap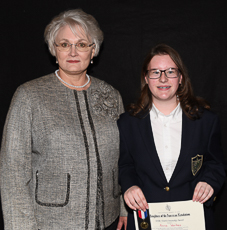 Peevy and Waites
D.A.R. Good Citizen Award, presented by Dinah Peevy
Sixth Grade Carol Kate Dunlap
Seventh Grade Caroline Ball
Eighth Grade Anna Waites
---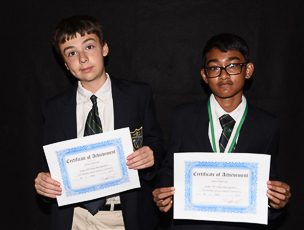 Wanner and Rahman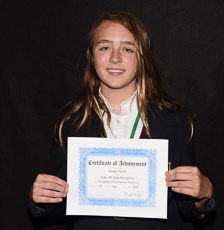 Brode
Duke TIP recognition, announced by School Counselor Elizabeth Kyle
Ethan Wanner, Nafis Rahman, Regan Brode
These three students are among the students being honored by the Duke University Talent Identification Program (Duke TIP) for their exceptional scores on the ACT or SAT.
---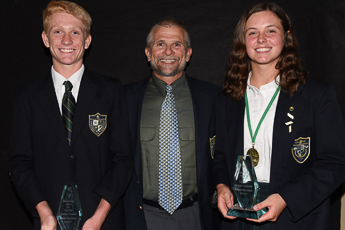 Indian of the Year [Male], presented by Athletic Director Scott Neal
Chathan Clouatre
Indian of the Year [Female], presented by Athletic Director Scott Neal
Maggie Jackson
---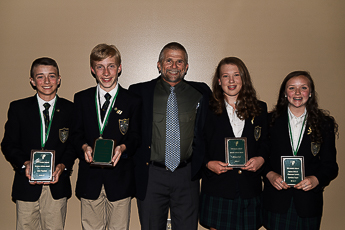 Shown, from left, are Popham, Clouatre, Neal, Hall and Turpin
GREAT Athletic Character Award [Male], presented by Athletic Director Scott Neal
Collin Kelly
GREAT Athletic Character Award [Female], presented by Athletic Director Scott Neal
Caroline Turpin
TFS Scholar Athlete [Male], presented by Athletic Director Scott Neal
Tyler Popham
TFS Scholar Athlete [Female], presented by Athletic Director Scott Neal
Brinson Hall
---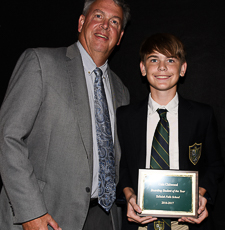 Boarding Student of the Year, presented by Dean of Students Jimmy Franklin
Cain Chitwood
---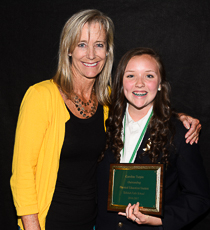 Outstanding Physical Education Student of the Year, presented by Cyndy Campbell
Caroline Turpin
---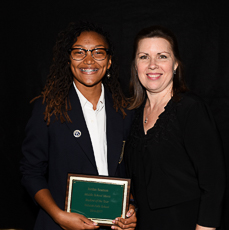 Middle School Music Student of the Year, presented by Memrie Cox
Jordan Seamon
---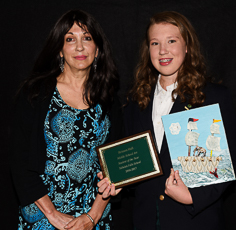 Middle School Art Student of the Year, presented by Cat Schappach
Brinson Hall
---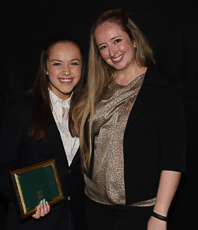 Middle School Drama Student of the Year, presented by Carrie Elrod
Rebekah Jennings
---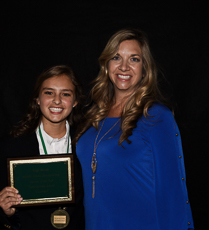 Middle School Broadcasting Student of the Year, presented by Kerri Pugh
Gigi Welch
---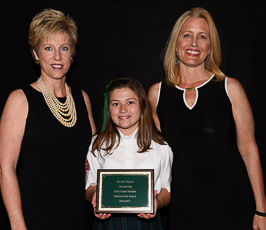 Outstanding fifth grade student, presented by fifth grade teachers Stacie Besier and Chrissy Van Hooser
Brooke Hayes
---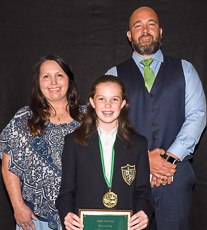 Outstanding sixth grade student, presented by sixth grade teachers Annette Shirley and Zac Roland
Sarah Jennings
---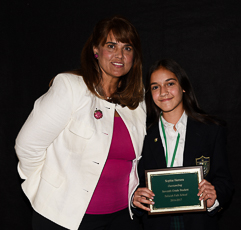 Outstanding seventh grade student, presented by seventh grade teacher Nancy Almoyan
Sophie Herrera
---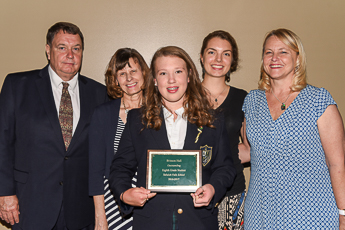 Outstanding eighth grade student, presented by eighth grade teachers Bill Coldren, Killeen Jensen, Hannah Gibson and Jane Shoemaker
Brinson Hall
---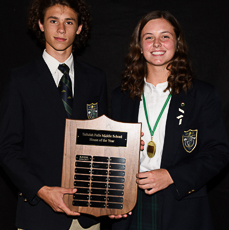 House Winner – Ravens, presented by Zac Roland
Gray Bourlet and Maggie Jackson, House Captains
---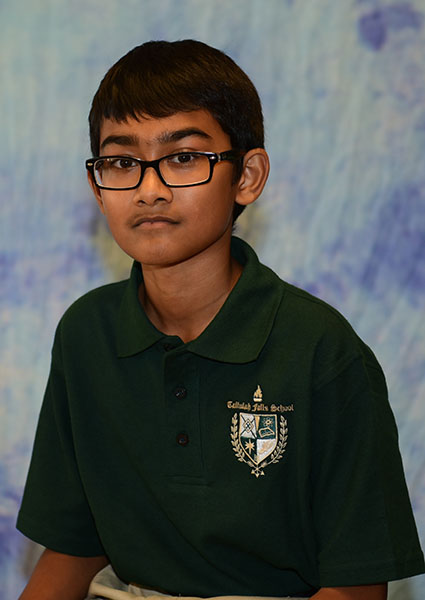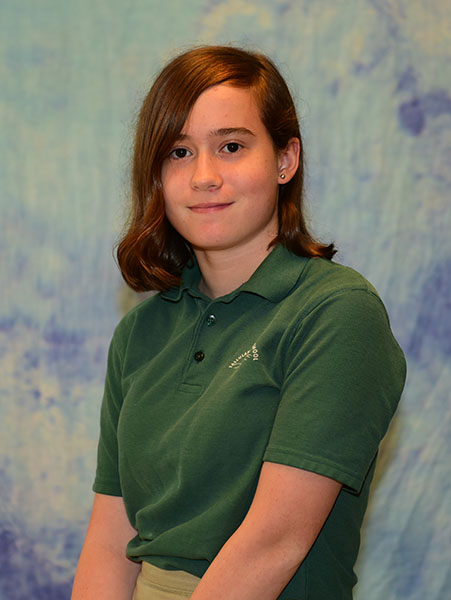 Spelling Bee Winners
Nafis Rahman and Mary Ellen Sanders