News & Announcements
TFS Bass Fishing Club finishes No. 6 in 'Anglers of the Year' state ranking
The two anglers from Tallulah Falls School Bass Fishing Club finished the year ranked No. 6 in a point system that determines the No. 1 ranked team in the state among 220 registered teams.
The regular season for the Georgia B.A.S.S. Nation High School division has come to a close after their recent tournament on Lake Blackshear in South Georgia.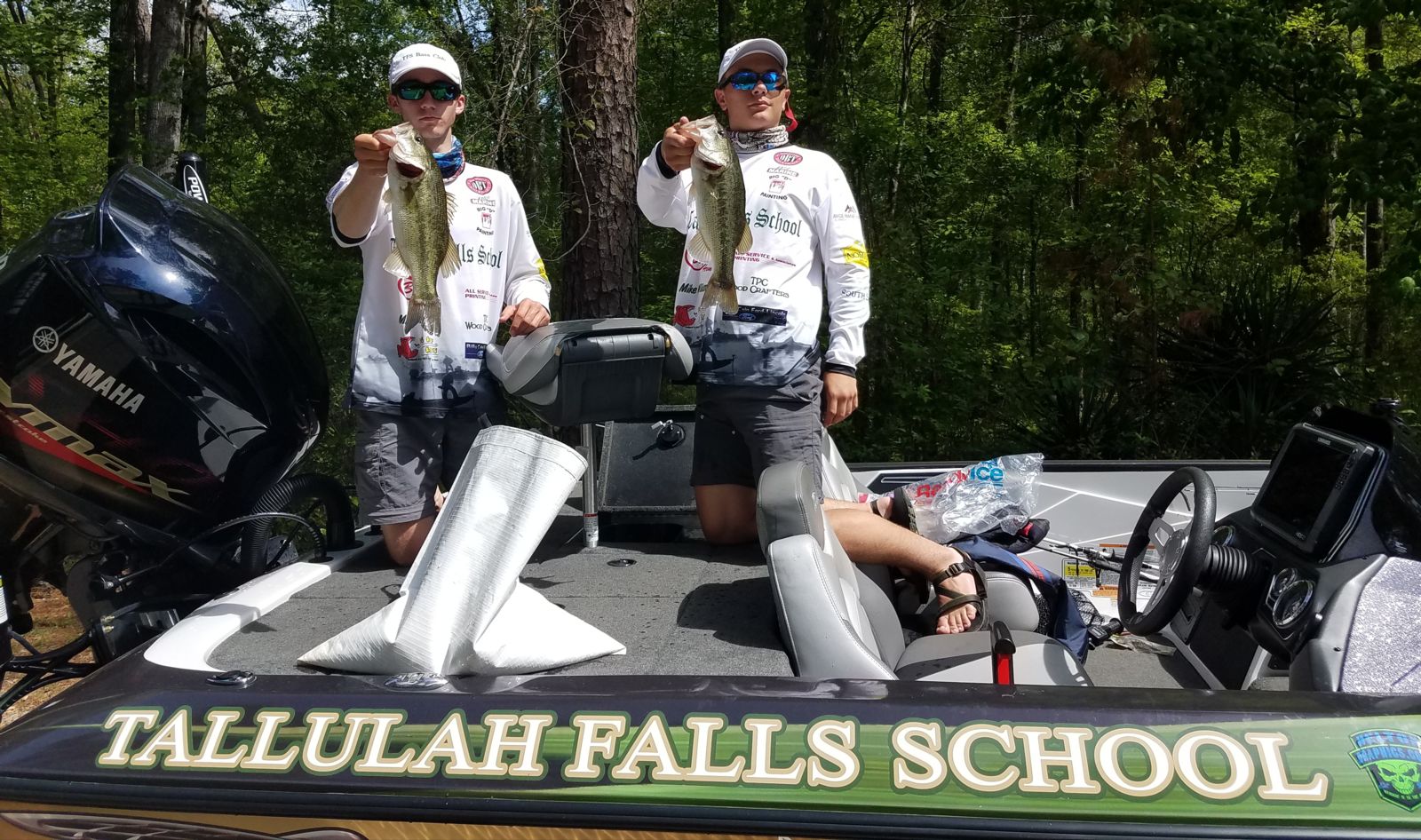 The club fished lakes all over Georgia including three lakes in neighboring states, according to Russell Williams team captain.
The team, consisting of freshman Marshall Williams of Homer and sophomore Marshall Harrelson of Clarkesville traveled from the north to the south ends of the state and several points in between fishing every lake on the tournament schedule.
The top finishing team is crowned as the "Anglers of the Year" (AOY). The AOY award is modeled very similar to what professional B.A.S.S. fishermen compete for each year as the sport's most prestigious award. The Georgia B.A.S.S. Nation High School season started last September and carried through May with tournaments every month except December.
"The TFS duo fought hard throughout the season finishing high enough to qualify several times for the State Championship set for June 10-11 on Lake Chatuge in Hiawassee," Williams said. "Besides casting for the state title, the Georgia B.A.S.S. Nation High School teams will be competing to see who finishes high enough in the state competition to qualify for fishing at the national level."
As the angling duo from Tallulah Falls School is preparing for the State Championship, they look forward to seeing what they can accomplish as they fish together over the next two years together, he added.
"An exciting development for the TFS Bass Fishing Team is the commitment from a parent at the school to serve as another boat captain for an additional team," Williams said. "There is interest surfacing from students to join the team and we are hopeful to grow the sport here locally through this commitment."
President and Head of School Larry A. Peevy has been an enthusiastic supporter of the team all year.
"We'd like to invite members of the TFS community to come out and support the team at the weigh-in at the Hiawassee Fairgrounds boat ramp on June 11," Peevy said. "This has been an exciting first year for the TFS Fishing Club. I hope we'll see other students join the club next year."
As always, the invitation is there for the young men and women or their parents at TFS to contact Williams at Russell@rgwconst.com for more information.