News & Announcements
TFS eighth grader updates Habersham Rotary
A last minute request posed no problem for rising Talluah Falls School freshman Maggie Jackson when asked to speak to members of the Rotary Club of Habersham County.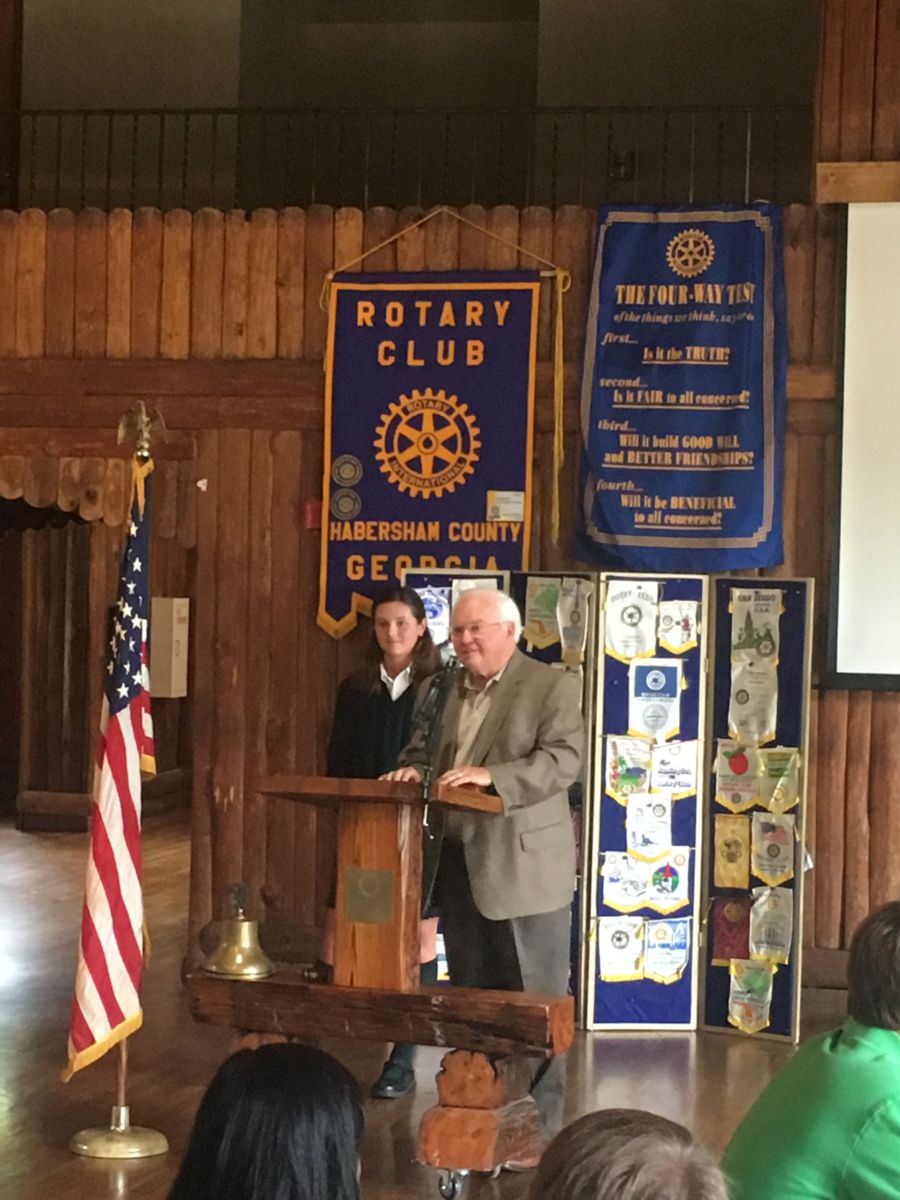 Jackson was one of two students who spoke at the TFS Eighth Grade Commencement on May 16 so she simply made a few adjustments to her graduation speech. She delivered an update on the Tallulah 12, while sharing a few insights from her own middle school experience.
She also fielded questions from curious Rotary Club members.
Jackson was especially excited when Piedmont College Mass Communications Department chair Dale Van Cantfort complimented her after the meeting.
"Maggie is a very accomplished communicator for someone so young. The TFS middle school has done a fine job of preparing her for high school and beyond," Van Cantfort said.
"I was very happy to hear the positive feedback about my speech," Jackson said after the event. "I never realized that it could be one of my strengths."
President and Head of School Larry A. Peevy expressed his pride in Jackson's poise in accepting the invitation to speak to the club.
"Maggie is a wonderful representative of the Class of 2021," Peevy said. "She is among a strong group of leaders; we look forward to welcoming this group at the upper school for the 2017-18 academic year."