News & Announcements
TFS tennis camp nets eager players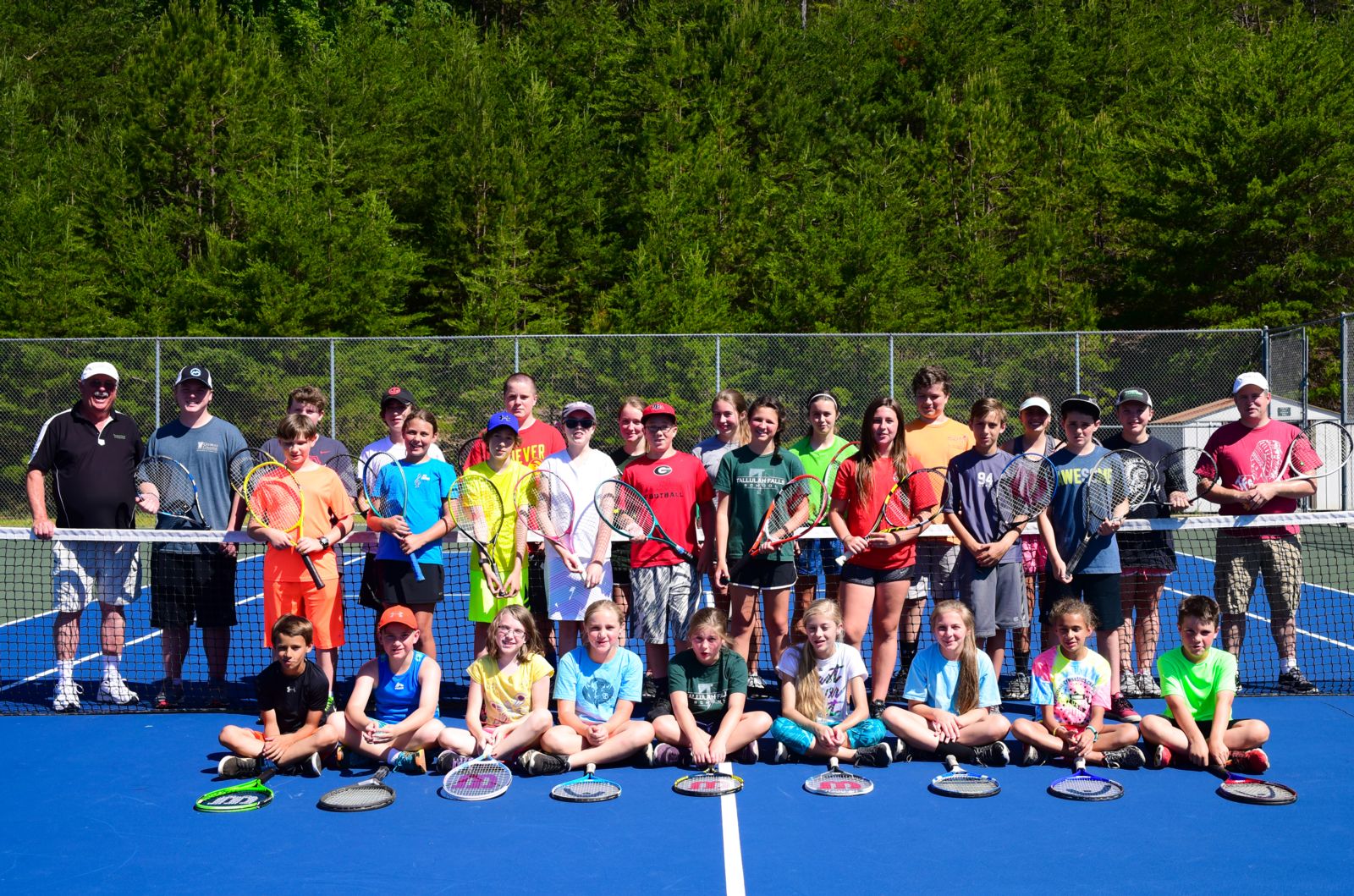 Tallulah Falls School tennis coaches Randy Morris and Scott Davis held a fundamentals tennis camp attended by approximately two dozen participants the week of June 12-16.
According to Morris, the five-day camp was so successful that a supplemental evening camp was held for approximately a dozen additional participants. Morris has more than 40 years of tennis experience and has been the head coach at Tallulah Falls School for the past 15 years.
Morris and Davis were assisted by TFS volunteer student coaches Emily Wonders, Taylor McAvoy and Laurel Smith. The five-day camp helps each young person learn proper tennis etiquette, technique, and game strategy.
Shown are campers in attendance on June 12.