News & Announcements
TFS student expands faith through summer leadership experiences
Lessons in leadership and volunteer service through camp enhanced the summer experience for one Tallulah Falls School student.
Perry Gresham of Clarkesville, a member of Grace-Calvary Episcopal Church, applied for and was accepted to participate in two high-profile leadership events.
She also spent five weeks at Camp Mikell, the camp and retreat center operated by the Episcopal Diocese of Atlanta.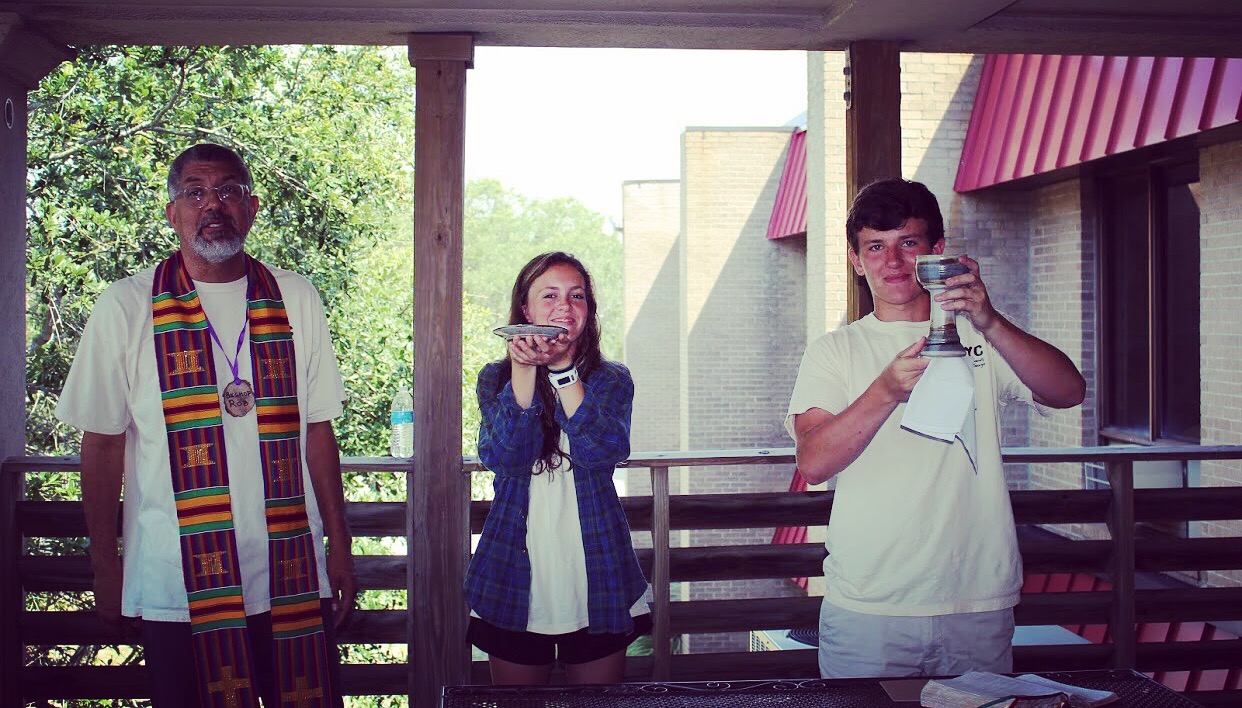 The first leadership retreat, Steps to Lead, an inaugural three-day event hosted by the Episcopal Diocese of Atlanta and led by Diocese of Atlanta Bishop The Rt. Rev. Robert C. Wright, and other church leaders, focused on "what it means to lead like Jesus, how we can lead in the secular world we are a part of and what are the next steps to take in order to live into who Jesus calls us to be." Gresham was one of 15 youth in attendance.
The second leadership conference, the Episcopal Youth Event 2017, held in Oklahoma City July 10-14, welcomed 1,300 youth representatives from across The Episcopal Church.
Focusing on the event's theme, Pathways to Peace, Gresham, one of 16 youth representing the Diocese of Atlanta, served as an acolyte for the opening Eucharist, attended plenary sessions, toured Oklahoma City, including the Oklahoma City Nationa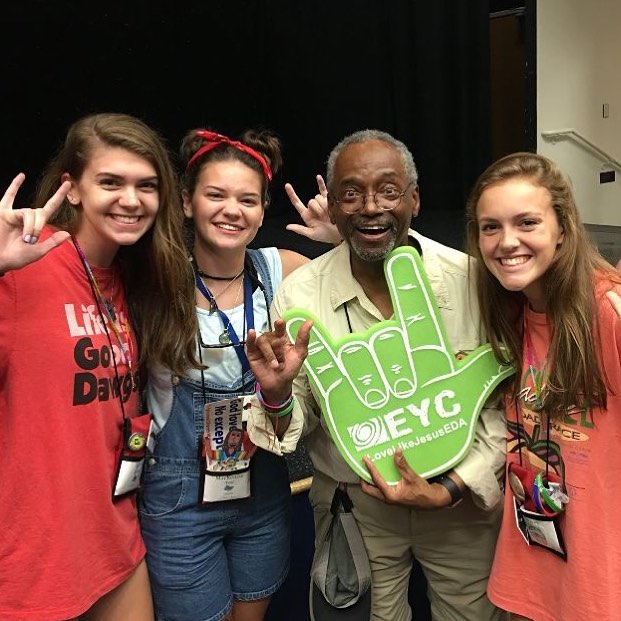 l Memorial and Museum and met with church leadership, including Presiding Bishop The Most Rev. Michael B. Curry.
Youth from across the United States and from around the world were among the attendees.
"It was inspiring to meet other Episcopal youth from across the country and the world. We were able to experience fellowship and have fun together despite our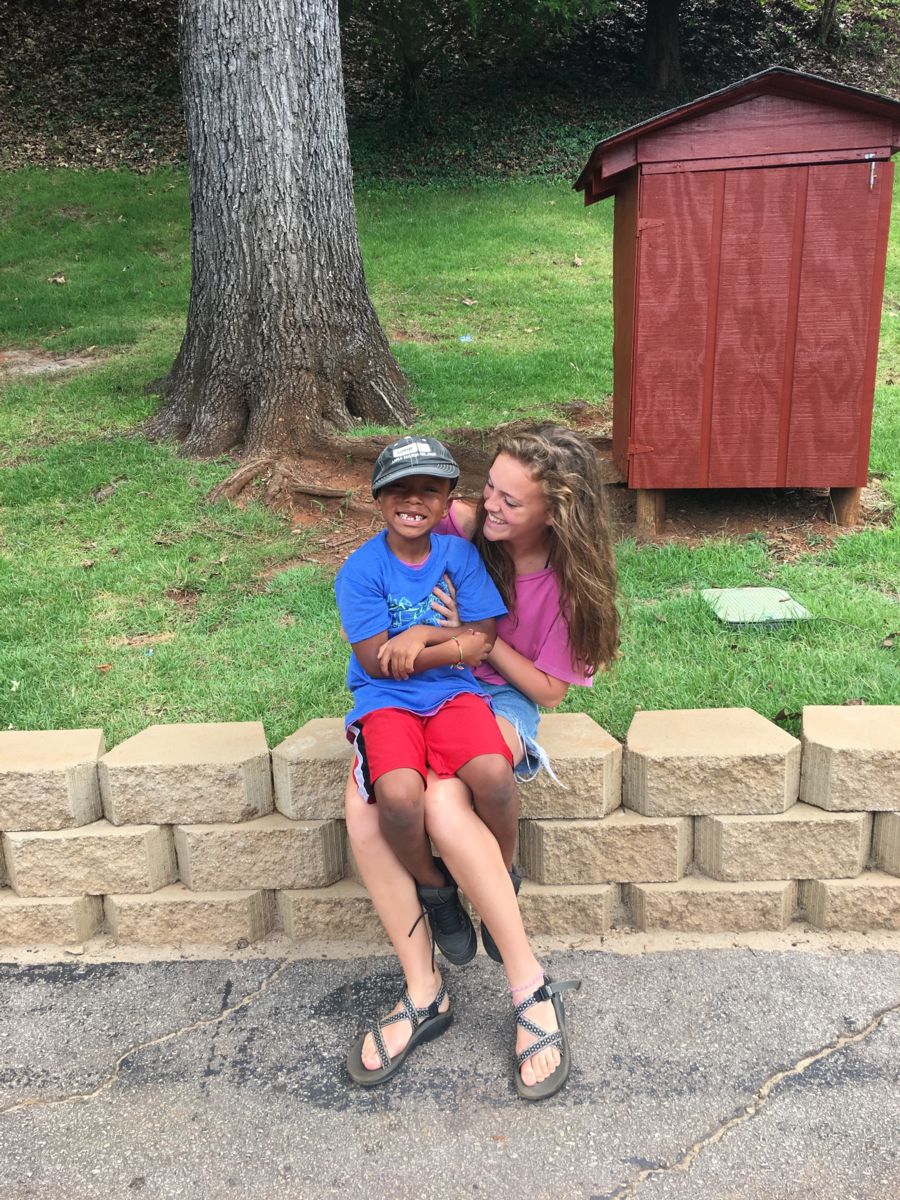 differences," Gresham said. "It showed how one similarity – unconditional love – could bring together so many people from different walks of life."
Gresham also spent five weeks at Camp Mikell in Toccoa – two weeks as a camper and three weeks as a volunteer counselor, including being selected to counsel during the final session of camp, when children from Emmaus House attend camp. Emmaus House serves the people of the Peoplestown neighborhood in the city of Atlanta.
Fr. Sam Buice, rector at Grace-Calvary provides guidance for the youth program and acolytes at the church.
"I have watched Perry grow into an amazing young woman with remarkable leadership skills," Buice said. "I look forward to watching her use her skills for the good of the church and for the wider community."
Gresham has also been selected as a Youth Delegate to Diocese of Atlanta Annual Council.
---
Photos:
Submitted
Top
Perry Gresham, center, serves communion at the closing Eucharist during the Episcopal Diocese of Atlanta Steps to Lead retreat. Diocese of Atlanta Bishop Rob Wright is shown at left.
Middle
Perry Gresham, far right, is shown with Presiding Bishop The Most Rev. Michael Curry during the Episcopal Youth Event, held July 10-14 in Oklahoma City.
Bottom
Perry Gresham is shown at Camp Mikell during one of three weeks she served as a volunteer counselor. Camp Mikell is the camp and retreat center operated by the Episcopal Diocese of Atlanta.