News & Announcements
Perry Gresham: Running for a legacy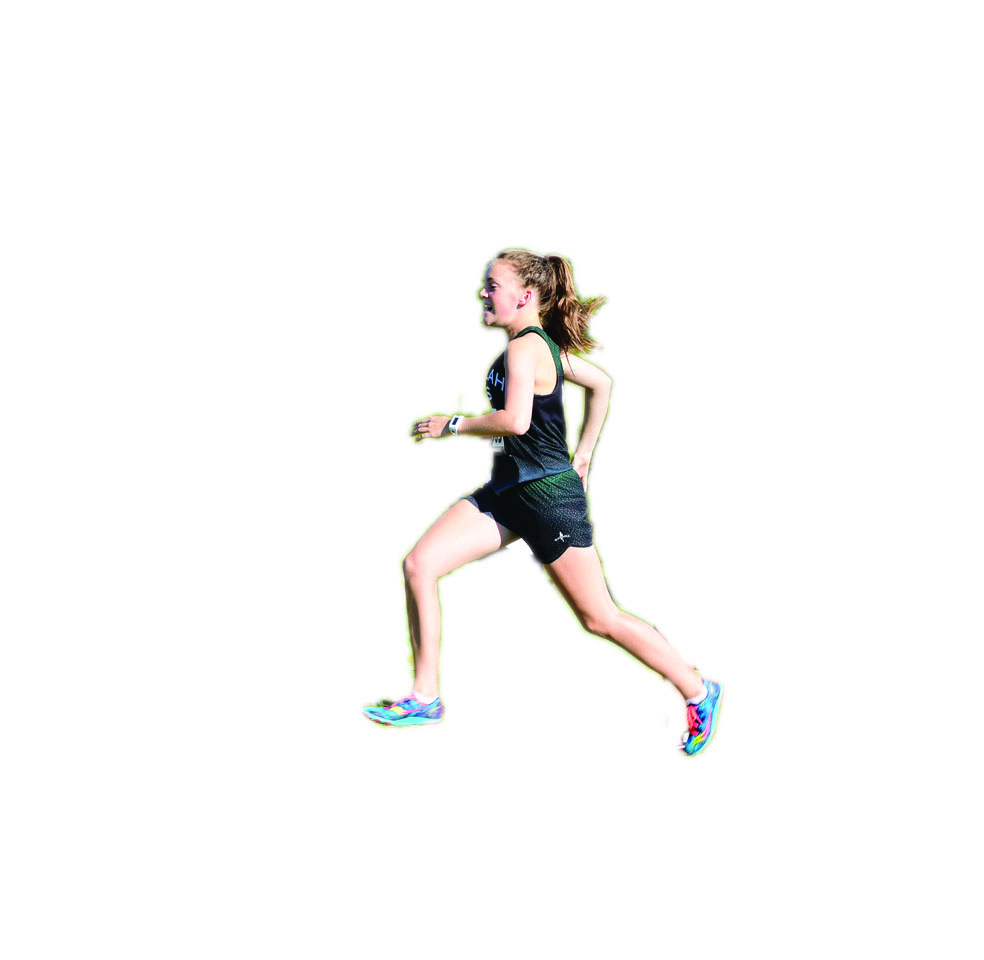 Reprinted courtesy of The Clayton Tribune
By Trevor McNaboe/Staff Writer
CLAYTON — Perry Gresham runs. She swims. She does everything — she even flies, up the Tallulah Falls School record board that is.
The junior kept herself busy this year with three seasons worth of sports. A member of the cross country, swimming and track & field teams, Perry had a breakout year.
Juggling three sports can be tough. What's even tougher is deciding which sport she likes the most. Although Perry's passion is running, it's a toss up when trying to choose between cross country and track.
"They're two completely different animals so it's hard to compare the two," Perry said. "I like running in general."
She likes so much that if she were able to add another sport to her already robust list, it would be soccer. That's because of the required endurance for running up and down the field.
"You can often find Perry out running, not just because it is part of a plan for interscholastic competition, but because it offers such a vast amount of immediate and lasting benefits and it is fun," said TFS Track Coach Scott Neal.
With a very active lifestyle, healthy eating is important to Perry. She enjoys generous portions of fruits in her diet, in particular enjoying strawberries, pineapple and kiwi. Her healthy lifestyle has paid dividends through her performance on the playing field.
Perry was part of a dominant 4x400 team that included Anna Davis, Sydney Spivey and Sunni Brett. The team broke the school record multiple times over the course of the season with Perry playing a role in the now standing school record, a time of 4:12.
She credits deciding to swim this year as a reason for her success in track.
"I decided to do swimming after the cross country season this year in order to stay fit for track and field," Perry said. "The summer before cross country season I had a stress fracture scare and was worried about overworking myself by running too much."
The idea of cross training, which included swimming, came to mind. Her favorite event as a swimmer was the 100-meter breaststroke because it allowed her to breathe.
Early in the year, it was evident the training paid off. In Eagle Meet at East Jackson High School on March 4, Perry came out of the gate running the 1600M in 6:03.88, just 1 second off her school record, and the 800M in 2:45.24 to garner TFS Athlete of the Meet honors.
The following week on March 10 at the Bo James Invitational, Perry cut her time to within a 10th of a second from the school record in the 1600M.
"Once I got passed the 6-minute barrier, it was just cutting time over and over again," Perry said. "It was harder but it kept happening. It's weird to think about."
She smashed the school record in the mile run on March 29 at Marist with a blistering time of 5:42, along with a personal record in the 800M of 2:35.47.
When describing Perry, Neal said she chooses to be balanced between individual ambition, teamness, academic excellence, leadership pursuits and down to earth empathy.
"Her teams are very important to her, so she often takes ownership of specific roles like recovery methods, team tees, one of the home cross country themed meets or a team gathering," he said.
TFS has various themed cross country meets, such as the TFS Relay Carnival, the Cookies n' Quotes cross country festival, and the Heroes Invitational, along with a schedule that sends them across the state.
Perry's favorite course is Tallulah Falls home course, known as the TFS Farm. She also enjoys running at the course in Unicoi State Park because of how fast the course can be run.
She remembers breaking the school record in cross country at the Unicoi course running a 21:55, and she remembers the disbelief of being able to accomplish that goal. J
ust a month ago, her favorite track moment occurred — Senior sprinter Zatrick Pearce was running the 400M and won by a significant margin to win the state title.
"Me, Anna (Davis), my brother and my dad were jumping up and down screaming," Perry said. "Everyone was looking at us like we were weird, but we were so excited for Zatrick's success because he was a state champion."
Entering her final year of high school, there is still some things Perry would like to accomplish. A big priority is qualifying for state in cross country, something she hasn't yet checked off her list. For track and field, she wants to finish in the top eight at state for all three of her events — 1600M, 800M and 4x400 relay.
Expectations are high for Perry, both placed by herself and Neal, but she is ready to meet them.
Outside of athletics, she had the opportunity to be a legislative page for District 10 Rep. Terry Rogers of Clarkesville on Feb. 15. Although it was a good experience, her passion is sports.
"I want to study something that has to do with sports, like sports science or exercise science," Perry said.
This summer she's excited to go be a counselor at Camp Mikell in Toccoa, a camp she has attended since third grade. The camp has given her lasting memories.
---
How this story was discovered: Summer feature series
Who/what were the sources: TFS Athlete Perry Gresham and TFS Track and Field Coach Scott Neal