News & Announcements
TFS weathers storm with leadership from senior staff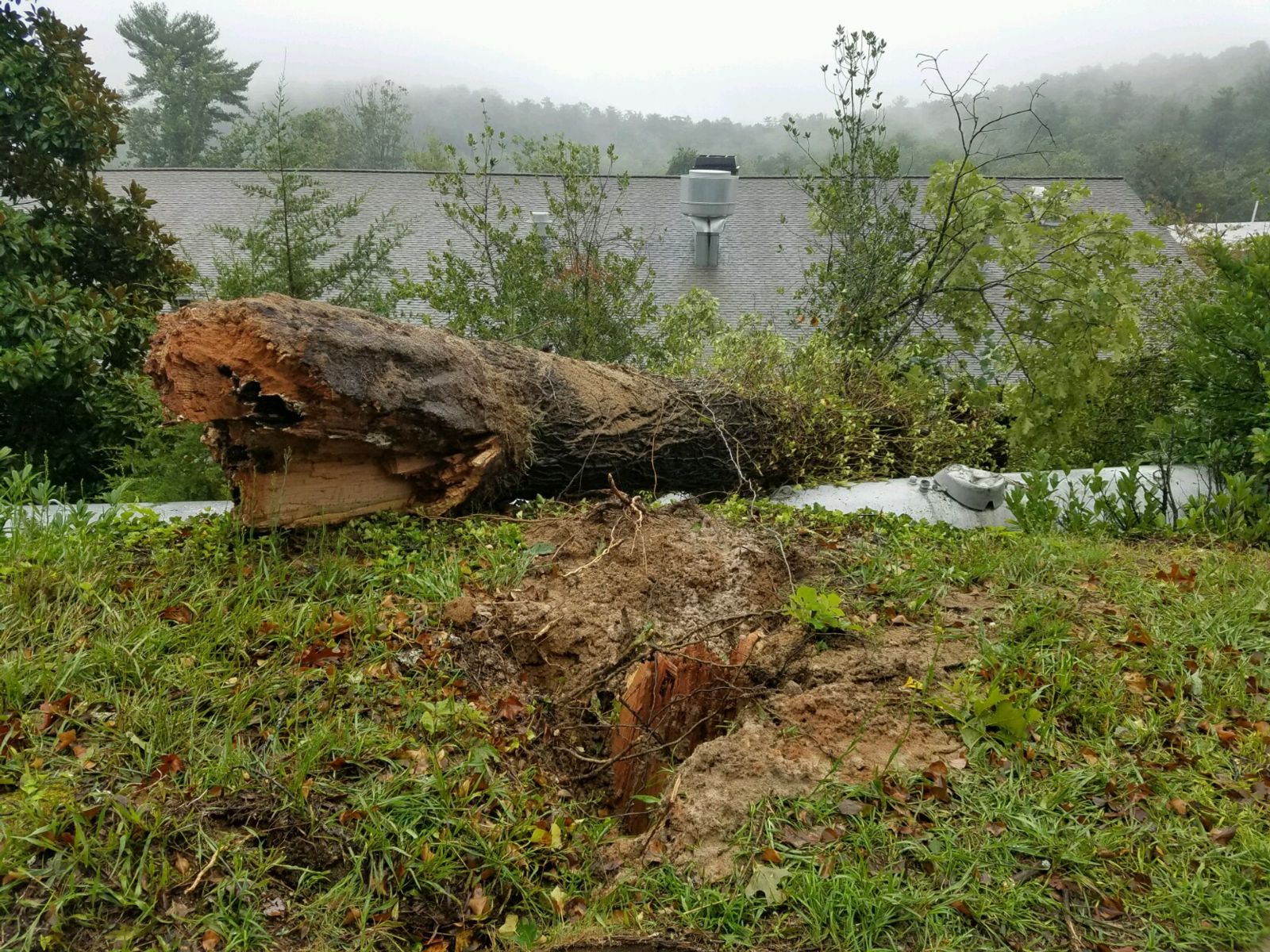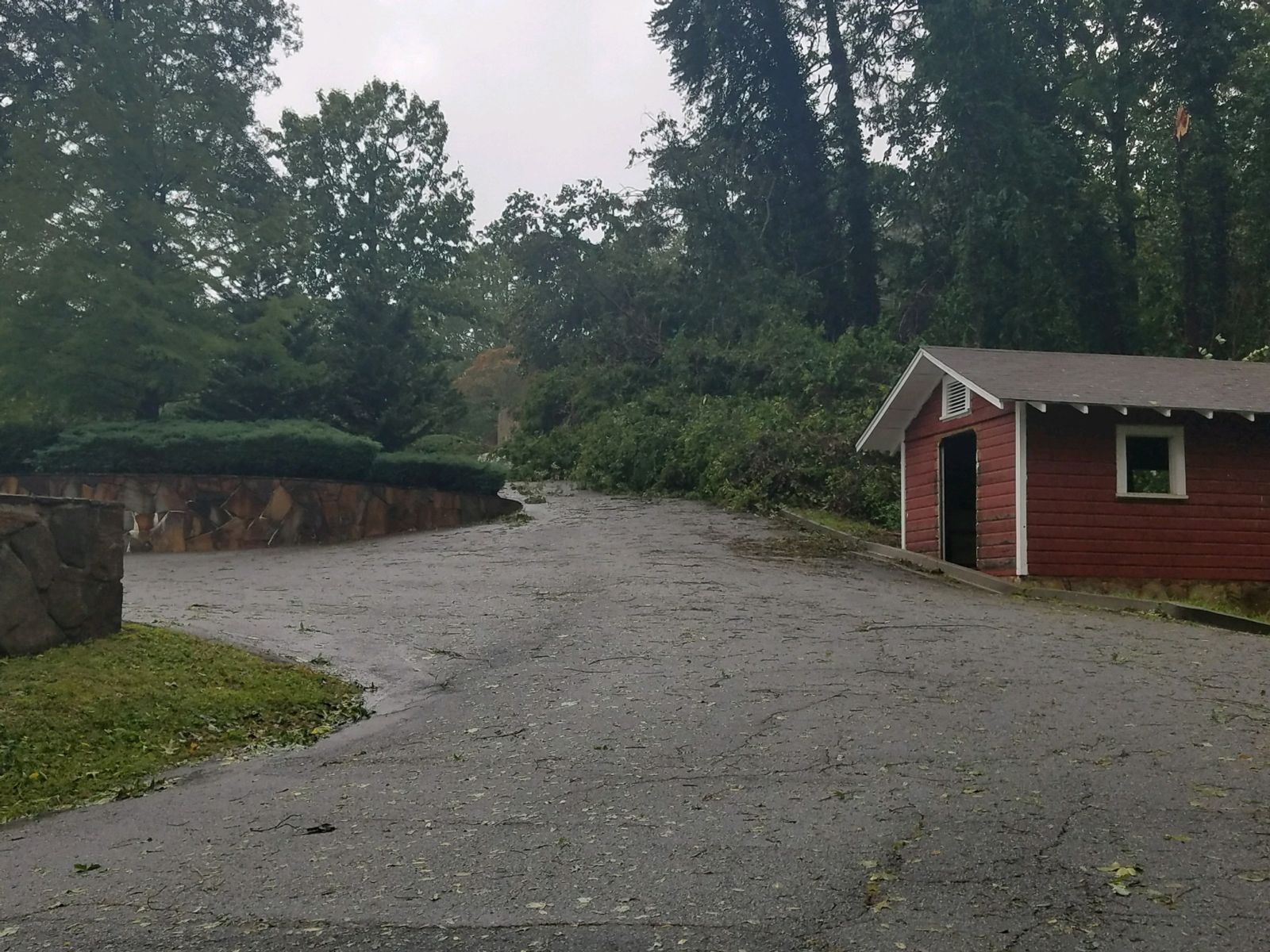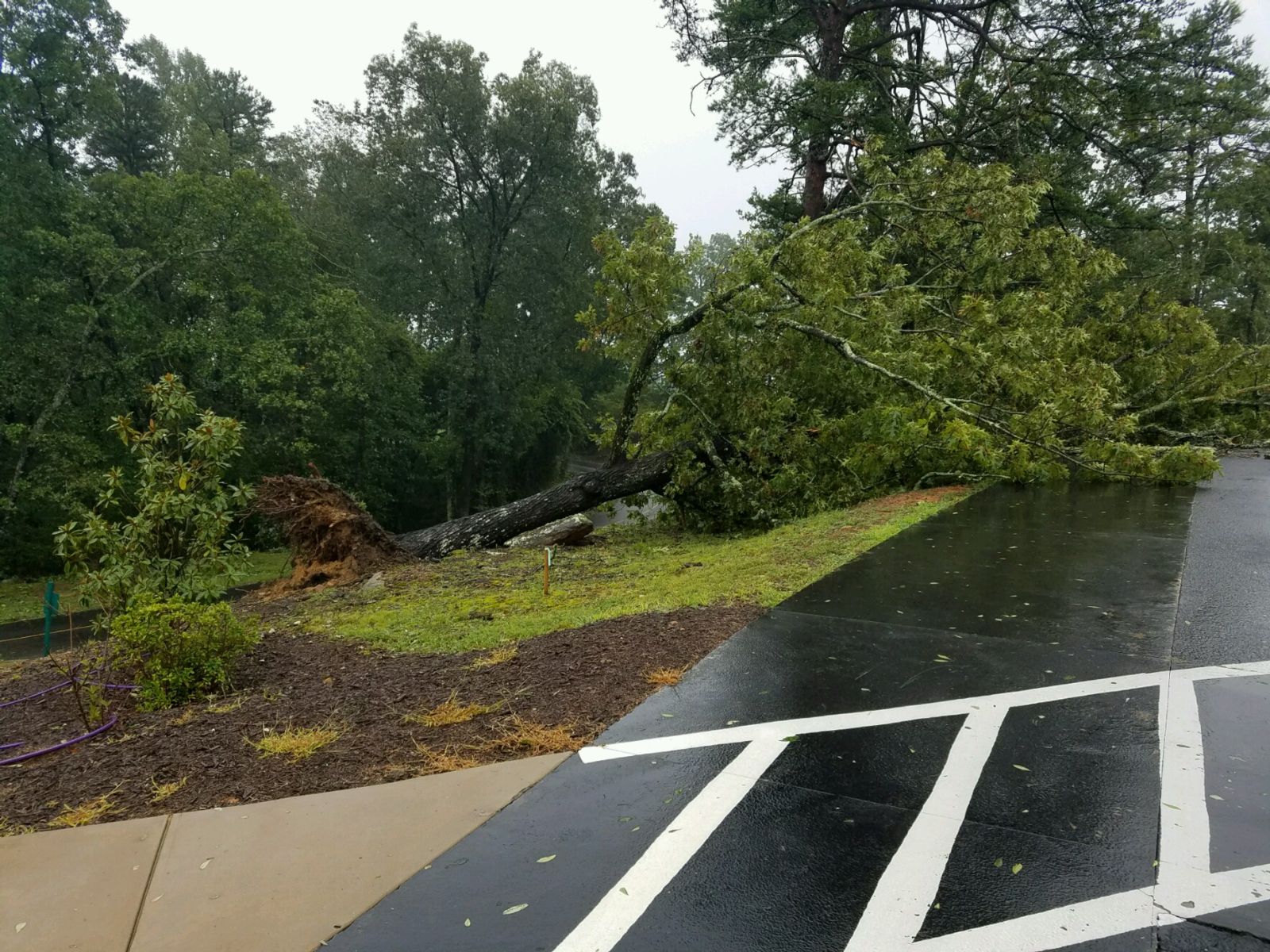 The impact of Tropical Storm Irma delivered challenges to many Northeast Georgia residents and business owners.
At Tallulah Falls School, the wind knocked down and uprooted trees across the campus. The school lost power overnight Sept. 11 and subsequently water service was impacted.
Initially, classes were canceled on Sept. 11-12 to ensure the safety of students, faculty and staff as the storm moved into the region. As dawn broke on Tuesday, Sept. 12, it was clear the damage from high winds was extensive.
"Our TFS staff has met the devastation of Irma with the professionalism I expected," said President and Head of School Larry A. Peevy.
Senior staff members acted quickly to assess and to put in place plans to continue serving the boarding students in residence.
"Even with trees crashing all over campus, boarding students did not miss a meal thanks to the dedication of our food service staff under the direction of Harrett Worrell," Peevy said. "When one of the largest trees on campus came down on top of the two 1,000-gallon propane tanks and HVAC units serving the dining hall, Plant Services personnel, led by Director Jeremy Pirkle and Assistant Director Michael Rogers, were on the scene from 7 p.m. until they fixed the major leak."
According to Peevy, all departments played a role in making sure every detail was covered during the interruption in normal operations.
Director of Security Dustin Rogers and Academic Deans Kim Popham and David Chester kept parents in the loop as decisions were made regarding schedule changes.
Even the business office, under the direction of Mark Rasmussen and Janice Barden, made adjustments due to the loss of power to ensure payroll checks were run on time for faculty and staff, Peevy said.
Boarding students remaining on campus during the storm and its aftermath were well taken care of, Peevy said. The dorms are served by a secondary power source, allowing the buildings to maintain power during and after the storm.
"Dean of Students Jimmy Franklin and his dorm counselors deserve special thanks. And, we'd like to thank Rev. Eric Spivey of First Baptist Church, Cornelia for opening the doors to the storm shelter so our boarding students could take showers," he said. "And, the students were happy that Director of IT Bryan Freeman was able to restore Internet service to the campus so they could use it during their down time in the dorms."
"In fact, the entire staff came together in support of our beautiful campus and our kids. I am so proud of all of them. Every day I am thankful to be a part of this special place," Peevy added.
Senior staff members made the decision on Wednesday to cancel classes for the remainder of the week to allow ample time to restore campus buildings and grounds. Classes will resume Monday, Sept. 18.