News & Announcements
TFS varsity cross country returns to competition after storm
An early Saturday morning meet challenged the Tallulah Falls School varsity cross country team after a week of disrupted training due to Tropical Storm Irma.
TFS varsity boys finished sixth of nine scoring teams at the Eagle Invite on the Lamar Murphy Park 5k course. According to TFS Athletic Director Scott Neal, the slightly reconfigured (wider) lanes slowed the course 10-20 seconds from last year but it is still a fast course.
Senior Perry Gresham was TFS Harrier of the Meet for her fine performance in the girls' varsity race (7th of 54 runners). Senior Sarah Catherine Fordham ran a personal 5k record as the only other TFS female varsity runner. Sophomore Sophie Alexander finished sixth of 38 JV runners.
Sophomore Chris Geiger was the top TFS male harrier, placing 24th of the 71 who scurried through the double-looping all grass, steady undulating path. Junior Will Jackson was the only other veteran who ran faster at this meet compared to 365 days earlier, Neal said.
"The week, as much as we don't want to admit, did disrupt our training, and it showed. We fell short (or ran slowly) of our quest for GREAT development and our commitment to our season theme of We Stride for XCellence, but I believe we will use this missed opportunity to strengthen our resolve," Neal said. "What we do recognize is the deep satisfaction of the pursuit through physical and mental discomfort whether we succeed or fail. The journey being more important than the destination is not just a cliche or a hope, it is a reality we joyfully endeavor as we look in the mirror without excuse or justification for our performance."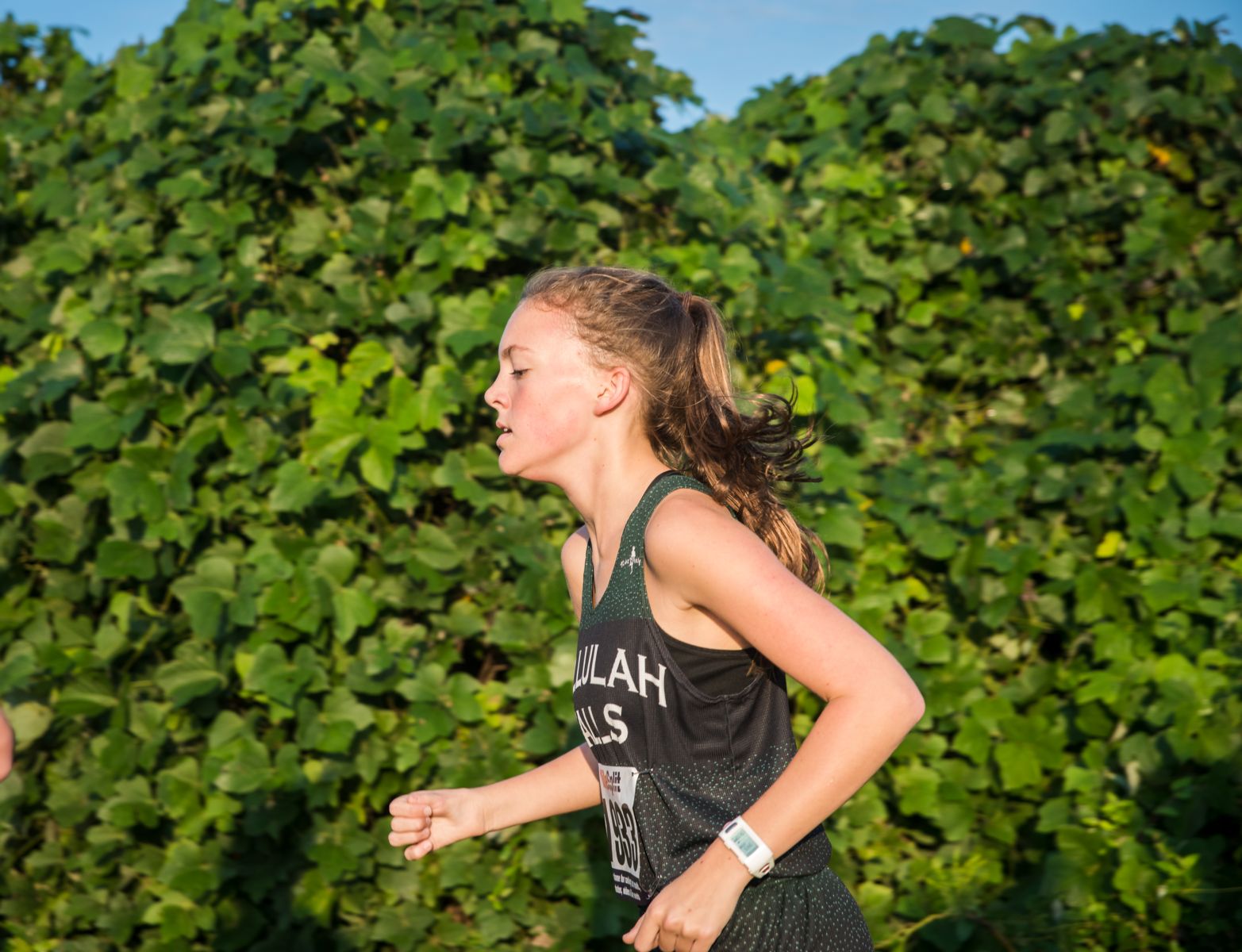 Top female varsity of the meet was runner senior Perry Gresham.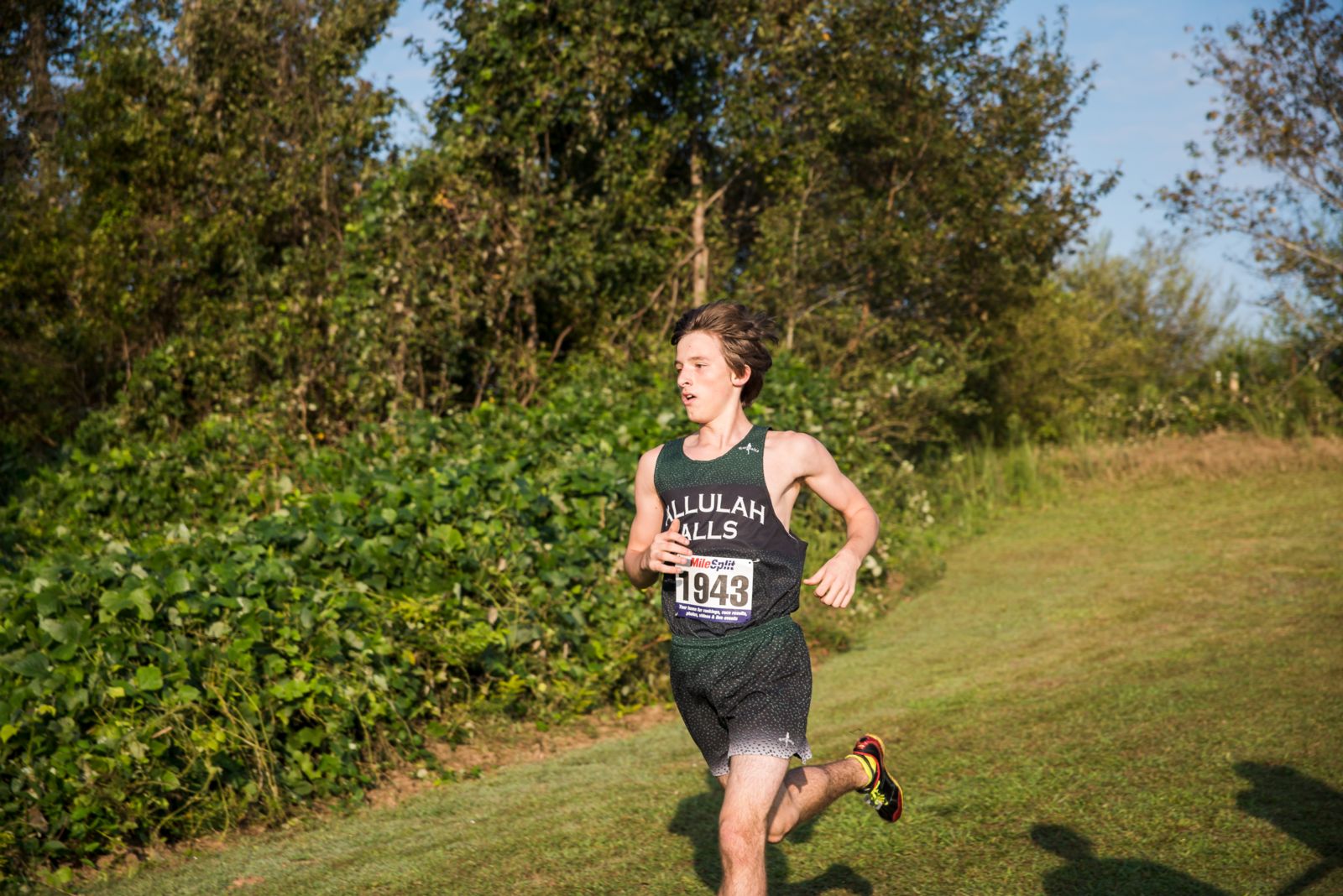 Top male varsity runner of the meet was sophomore Chris Geiger.
---
TFS results can be found here: here
Full meet results can be found here: here