News & Announcements
TFS holds Tri-M Society induction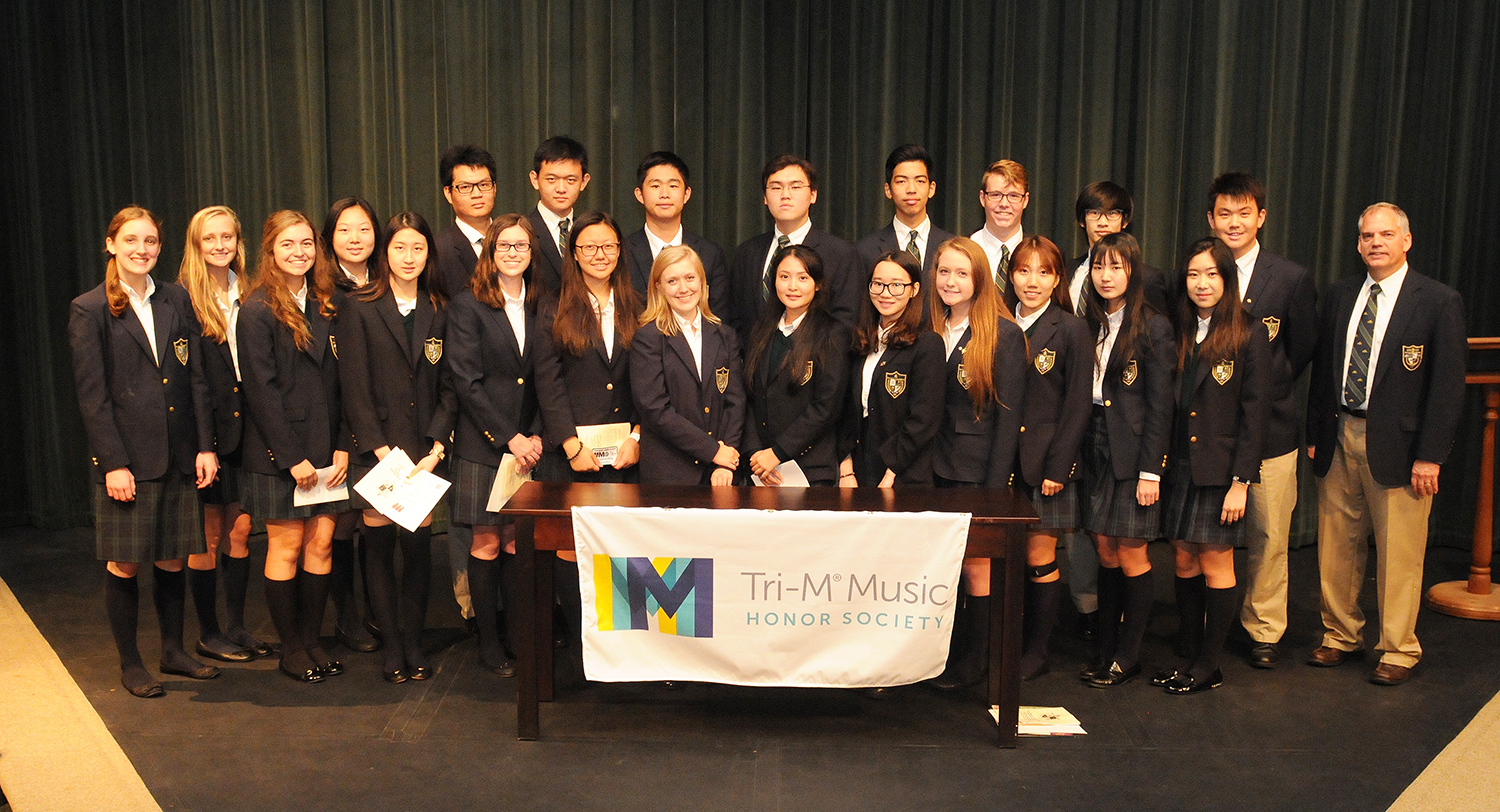 The Tallulah Falls School chapter of the Tri-M Music Honor Society inducted 10 new members in a ceremony held Sept. 1 in the school's Gertrude Long Harris Theater. Tri-M is the international music honor society for middle and high school students.
The new inductees are (alphabetically): Xue Wei (Melody) An, Xing Fan, Kate Gilmer, Jihee Han, Xi He, Mangfan (Frank) Huang, Sixuan Li, Tianchen (Mikhail) Ma, Zonglu (Randy) Shi, and Zhiyang (Yang) Shu.
Returning Tri-M members are: Clarke Bailey, Qianyu (Katherine) Chen, Seung Hee (Kelly) Choi (president), Anna Davis, Sarah Catherine Fordham, Chengxuan (Jonathan) Huang, Madeline McClurg, Chuqi (Christina) Ou (secretary), Kayley Pugh, Jiayi (Jenny) Wang (photojournalist), Emily Wonders, and MeiLin (Garbo) Wu (vice president).
The name "Tri-M" is in reference to "Modern Music Masters." The organization recognizes students for their academic and musical achievements and rewards them for their accomplishments and service activities. Tri-M, with over 5,500 chartered chapters, encourages appreciation and awareness of music and promotes wider opportunities for sharing joy through music.
New inductees pose with established Tri-M members for a photo at Tallulah Falls School's Tri-M induction ceremony. At far right is TFS upper school music teacher and Tri-M sponsor Curt Frederick.