News & Announcements
TFS holds National Art Honor Society induction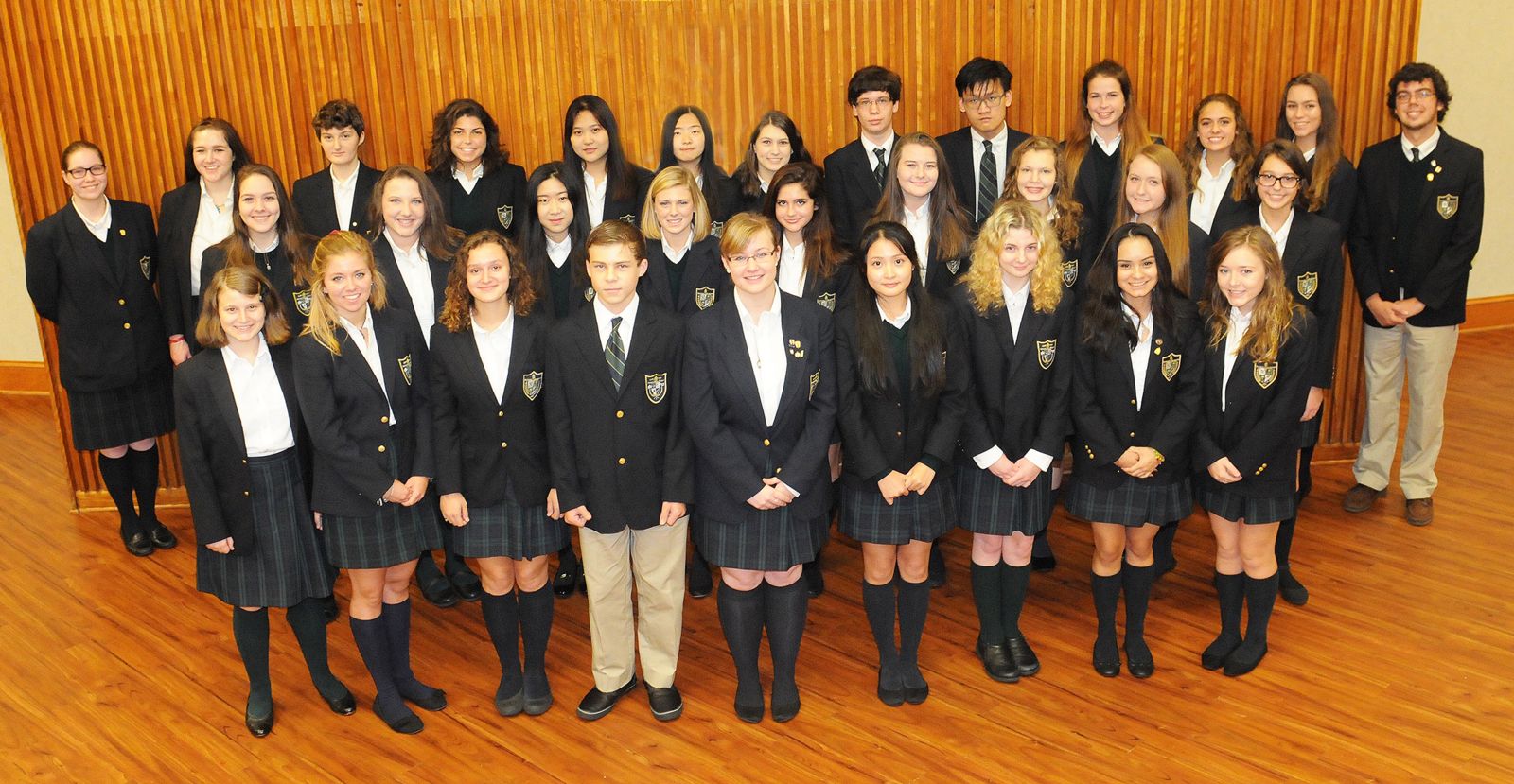 Tallulah Falls School held an induction ceremony for the National Art Honor Society (NAHS) on Sept. 1 in the school's Gertrude Long Harris Theater.

NAHS was established in 1978 by the National Art Education Association for students in grades 10-12. The purpose of the organization is to inspire and recognize students who have shown an outstanding ability in art, to assist these students to attain their highest potential in all forms of art and to raise awareness of art education throughout the school and community.
Shown, front row, from left, are Caitlyn Gieger, Madison Ball, Ara Belk, Stephen Bowman, Laura Brothers, Seung Hee Choi, Liv Clancey, Maria Chuiz Escobar, Faith Kellar; middle row, from left, are Alia Bly, Maggie Eavenson, Jaiyi Wang, Mackenzie Rainwater, Sophia Kahwach, Alexandra Rothwell, Sydney Metcalf, Emily Wonders, Lily Cranford; back row, from left, are Shanna Lewallen, Morgan Jones, Clara Madigan, Sophie Burke, Wanning Zhao, Xiaotong Shen, Clara Pence, Bobby Oklapek, Zhihao Zhong, Rebecca Foor, Reid Kafsky, Rachel Whitehouse, Max Teems. Not pictured: Mei Lin Wu.