News & Announcements
Cookies 'n Quotes meet a sweet treat after stormy skies depart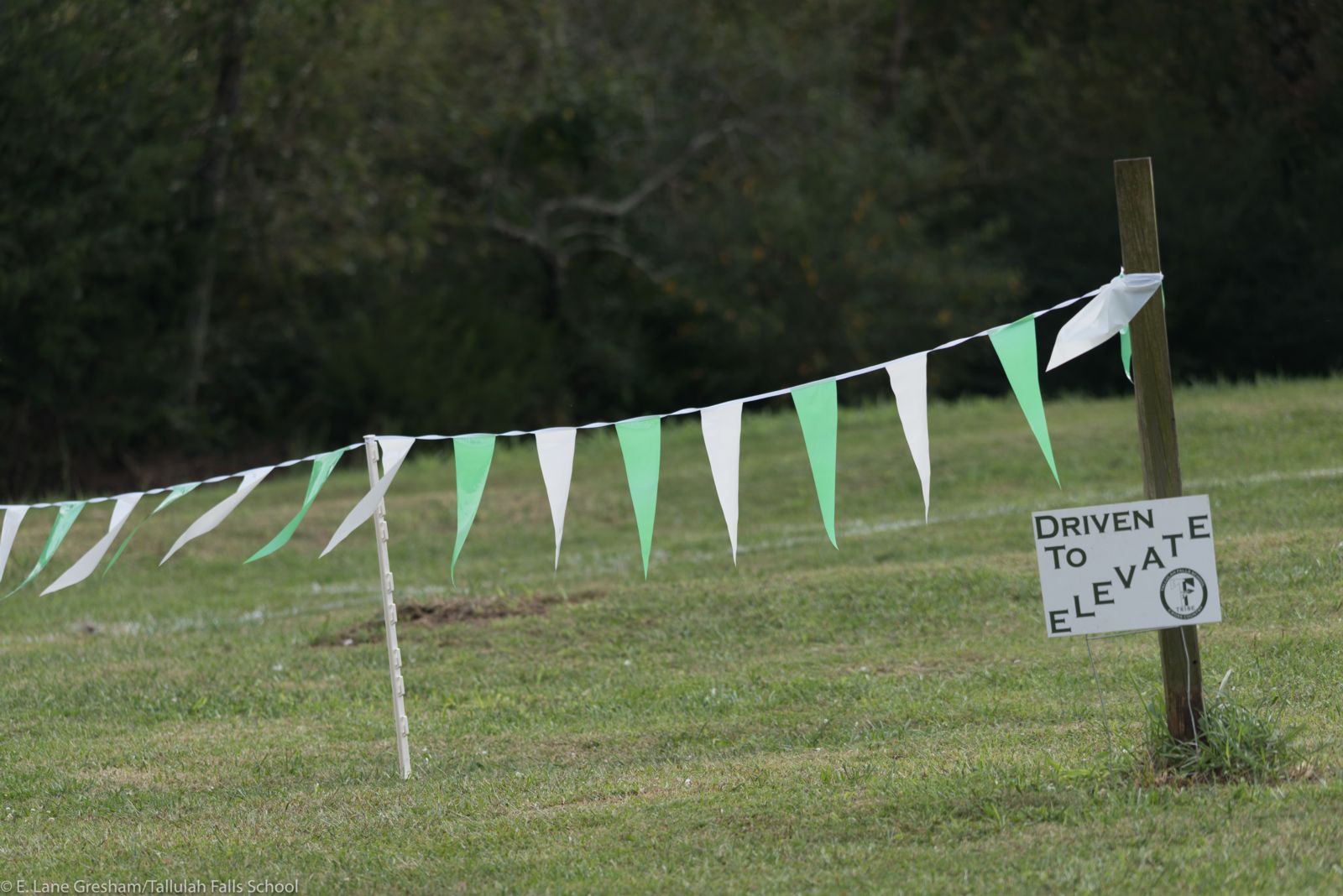 Despite the delay blown in by Tropical Storm Irma, the hospitality woven into the annual Cookies 'n Quotes Cross Country Festival did not waver.
A favorite annual tradition among area harriers – every runner, manager, coach and volunteer receives a decorated bag with homemade baked cookies and three quotes selected by Tallulah Falls School team members.
More than 1,000 cookies were baked before Irma to be ready for the original m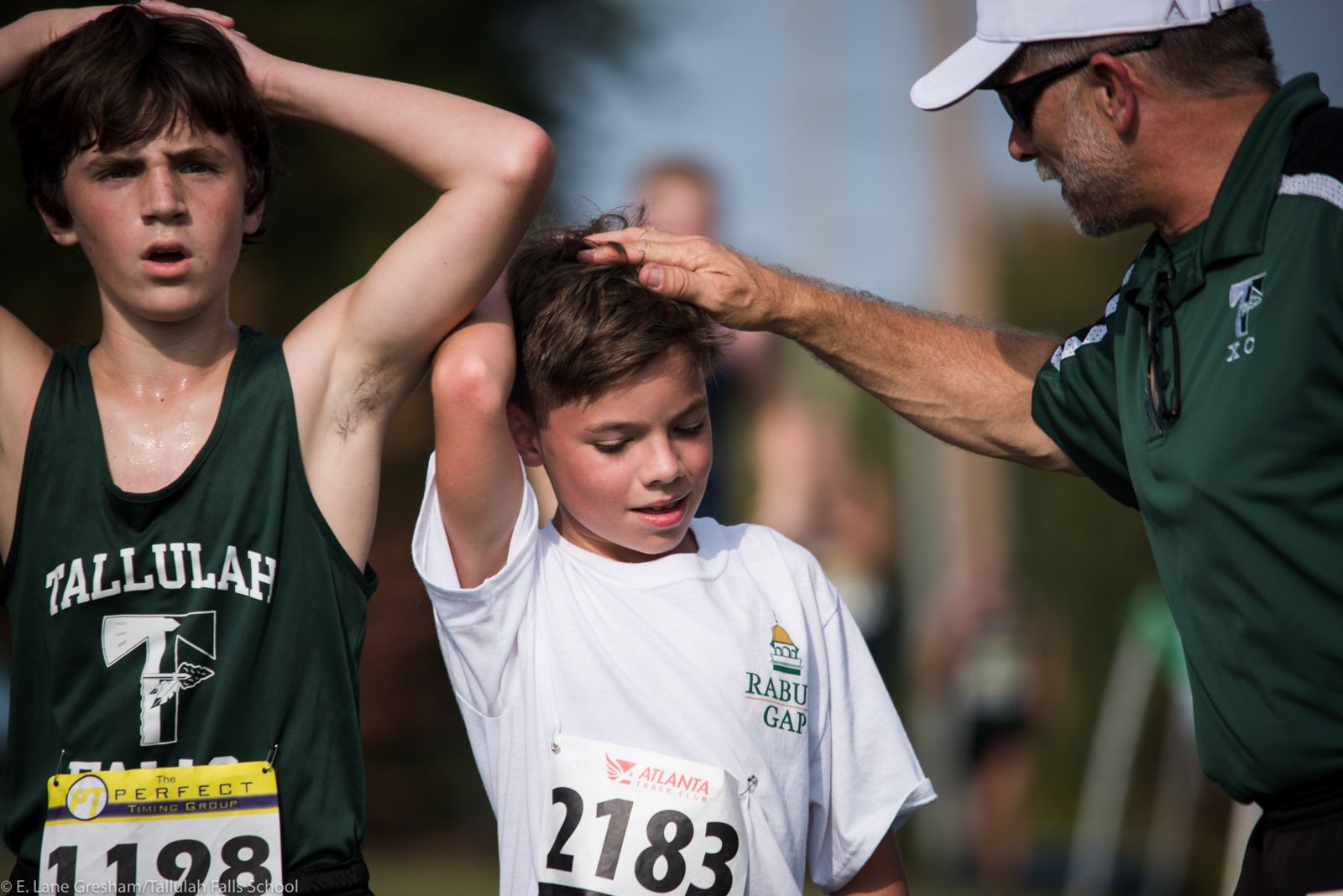 eet date of Sept. 12, but with plans uncertain about when the meet would take place, word spread to consume the goodies in the dark days of last week, according to Athletic Director Scott Neal.
"We didn't ask anyone the second time so as not to inconvenience people after a hectic week, but more and more people, out of the kindness and service culture of their hearts, baked another warehouse load of scrumptious cookies," Neal said.
The competition, too, delivered a sweet dose of success for TFS – the TFS varsity boys defeated Madison County, Prince Avenue Christian, Rabun County, Rabun Gap and Stephens County by scoring 39 points in the 13th annual Cookies 'n Quotes Cross Country Festival.
Sophomore Chris Geiger of Sautee-Nacoochee placed second, followed by junior Aaron Hughes of Demorest one point behind.
Junior Zac Smith of Longboat Key, Florida (ninth), freshman Grey Bourlet (12th) and junior Caleb Griffis of Martin (13th) followed up the home team scoring.
Perry Gresham of Clarkesville placed third in the varsity race; teammate and fellow senior Sarah Catherine Fordham of Cornelia placed ninth.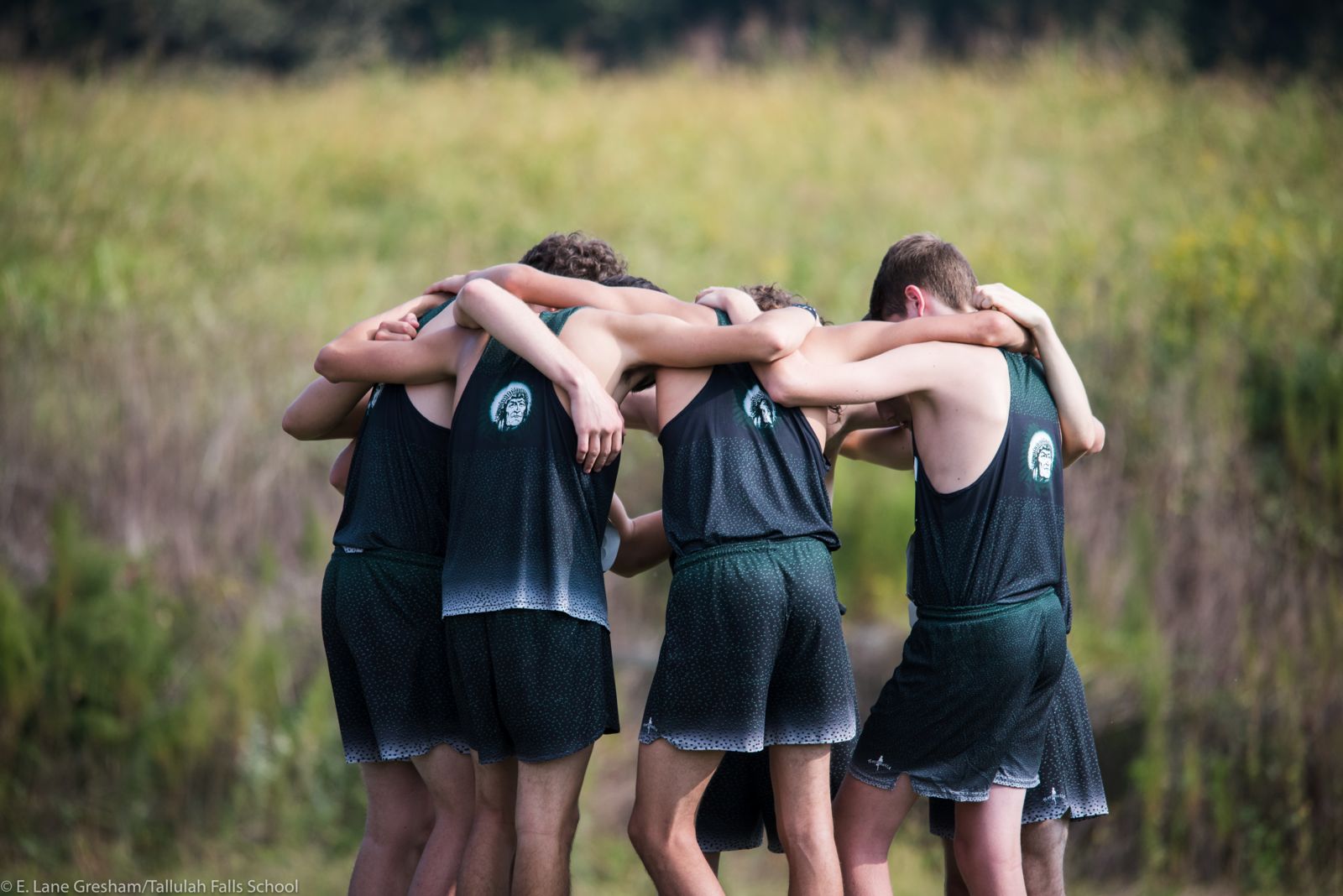 TFS boys swept the JV division with the lowest score possible of 15 points and were led by first-year harrier sophomore Darren Fortner, who earned the Indian Runner of the Meet award. Freshman Shepherd Roland of Tallulah Falls, freshman Collin Kelly of Demorest and sophomore Matthew Justice of Tiger were the next three finishers and sophomore David Cheng of China rounded out the scoring by placing sixth.
Sophomore Sophie Alexander of Sautee-Nacoochee (second), sophomore Maria Whitson of Alto (third), sophomore Sarah Edwards Sautee-Nacoochee, junior Sophie Burke of Chesterton, Indiana, and junior Katherine Chen of China, (sixth, seventh, and eighth, respectively) culminated the girls JV scoring to help TFS defeat Rabun County.
"One of the quotes in my decorated bag, by Harry Potter fictional character Albus Dumbledore, epitomizes the Cookies 'n Quotes experience this year," Neal said. "'Happiness can be found even in the darkest of times if one only remembers to turn on the light' reminds me that TFS was founded to be 'The Light in the Mountains' and the experiences in the last week clearly show what an incredible community in which we live!"
Neal pointed out that many individuals made the event a hit with campus visitors and competitors.
"Senior Captain Perry Gresham has been a role model of leadership the whole season, but it was especially evident for this meet," Neal said. "Perry, the Team Leader for this running festival did an incredible amount of detailed work behind the scenes, hosted the visiting teams, and basically did what a coach does for most other meets. This type of unique leadership is part of the TFS cross country program; Perry's efficiency, thoroughness, and quality certainly exemplify the team theme of 'XCellence. Thanks, too, goes to the many student, parent, school personnel and community volunteers who baked a gazillion cookies, parked cars, donated awards (Tallulah Point Overlook), grilled burgers, sold concessions and directed runners on the course."
---
TFS results can be found here: http://ga.milesplit.com/meets/283066/teams/4745
Full results can be found here: http://ga.milesplit.com/meets/283066/results
To view photos from the meet, find Tallulah Falls School on Facebook.