News & Announcements
TFS musicians perform fall concert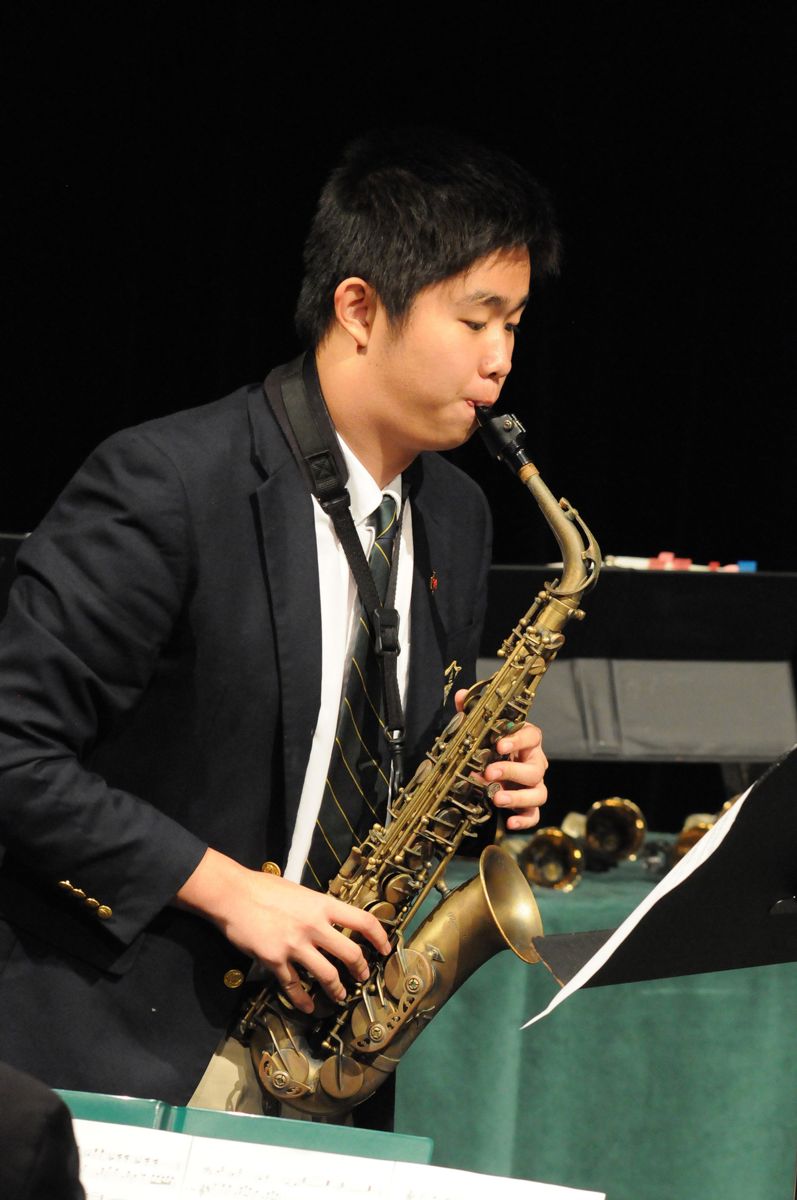 Tallulah Falls School upper school music students performed a fall concert for an appreciative crowd of parents, faculty, staff and students in the school's Gertrude Long Harris Theater on Oct. 24. The program included choral, handbell, guitar, piano and saxophone performances. The students are under the direction of TFS upper school music teacher Curt Frederick.
The evening began with junior Mikhail Tianchen Vallecorse's rendition of The Love of a Mystical Woman. The school's handbell choir, The TFS Ringers followed with Largo from "New World Symphony," Trampin' and Londonberry Air. The TFS Ringers include Xue Wei An, Santy Dembele, Yihan Fang, Xi He, Chengxuan Huang, Mengfan Huang, Yang Jiao, Sixuan Li, Hongxi Liu, Xianwei Liu, Deneeka Nelson, Chuqi Ou, Zhiyang Shu, Mikhail Vallecorse and Jiayang Yu.
TFS junior Xiang Fan performed a beautiful piano rendition of The Dawn followed by choral performances by the Ninth Grade Music Group and TFS Singers of Like the Beat of a Drum and the Tallulah Falls School Song. The Ninth Grade Music Group is composed of Selah Anderson, Allie Kate Campbell, Baylor Carnes, Caleb Carter, Katy Corbett, Hagan Eubank, Evan Hogan, Camden Hughes, Logan Huling, Maggie Jackson, Dahyun Kim, Junhao Lan, Maddie Miller, Sydney Murdock, Shepherd Roland, Mary Sanders, Junho So, Ty Tilley, Zhiyuan Zhou and Megan Zimmerman. The TFS Singers are Clarke Bailey, Brenda Cochran, Sarah Catherine Fordham and Madeline McClurg.
Sophomore Yishu Lu next performed a solo guitar rendition of The Caravan. Her performance was followed by a return to the stage by the TFS Ringers performing Hyfrydol, Syrian Folk Song, National Hymn and Rivers of Peace.
Disney Pixar's Up proved to be a crowd favorite. It was performed by the duo of senior Jonathan Huang on piano and junior Meng Fan Huang on the alto saxophone. The program concluded with the Tallulah Falls Singers back on stage performing A Welsh Blessing, Love in Any Language and the concluding piece, River in Judea.