News & Announcements
TFS hosts public safety personnel, victim advocates for training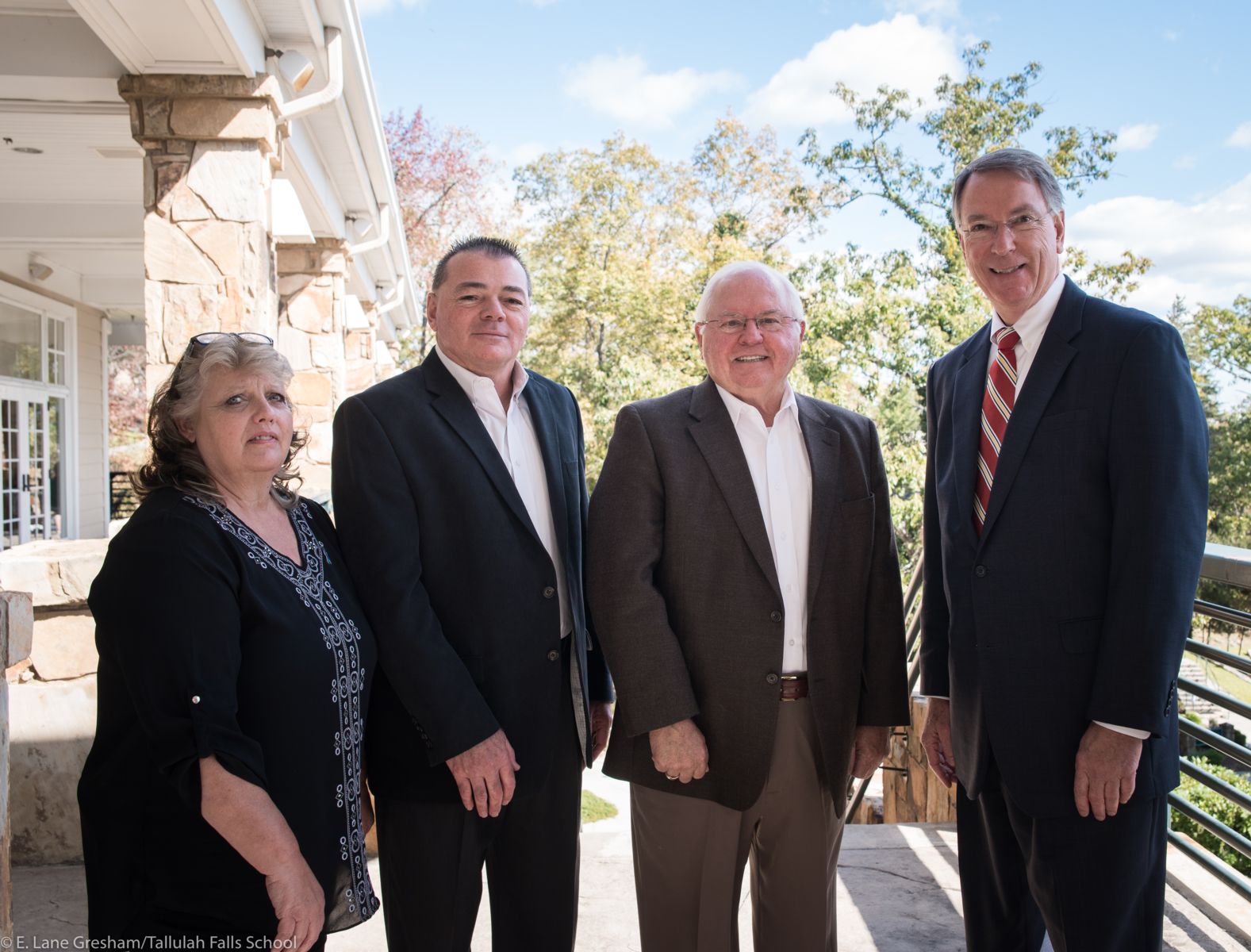 A set of training workshops focused on family violence awareness, prevention and advocacy took place at Tallulah Falls School on Oct. 24-25.
More than 90 law enforcement officers, probation officers, prosecutors, judges and domestic violence advocates were on campus for the continuing education sessions.
Presented by the Mountain Judicial Circuit Task Force on Family Violence and the Georgia Commission on Family Violence, sessions included mandated family violence response, physical aggressor identification, family violence dynamics and local victim services.
"The school was honored to host this task force that provides an excellent service to the Mountain Judicial Circuit," said President and Head of School Larry A. Peevy. "We very much appreciate the commitment of these individuals to our local community."
Suzanne Dow, executive director for Circle of Hope attended the session along with several of Circle of Hope staff members.
"The Mountain Judicial Circuit Task Force on Family Violence is so appreciative to Tallulah Falls School for hosting our recent two-day law enforcement training series. Our goal is to ensure all parties intervening in a domestic violence situation are trained appropriately to help increase victim safety and provide a consistent response to victims and their families," Dow said. " A unified community reaction to domestic violence sends the message that abuse will not be tolerated ."
Photo:
E. Lane Gresham/Tallulah Falls School
Shown, from left, are Jo Descher, criminal court advocate with Circle of Hope, Mike Mertz, family violence training consultant, Larry A. Peevy and George Christian, Mountain Judicial Circuit District Attorney.