News & Announcements
Third TFS student-angler pair qualifies for state competition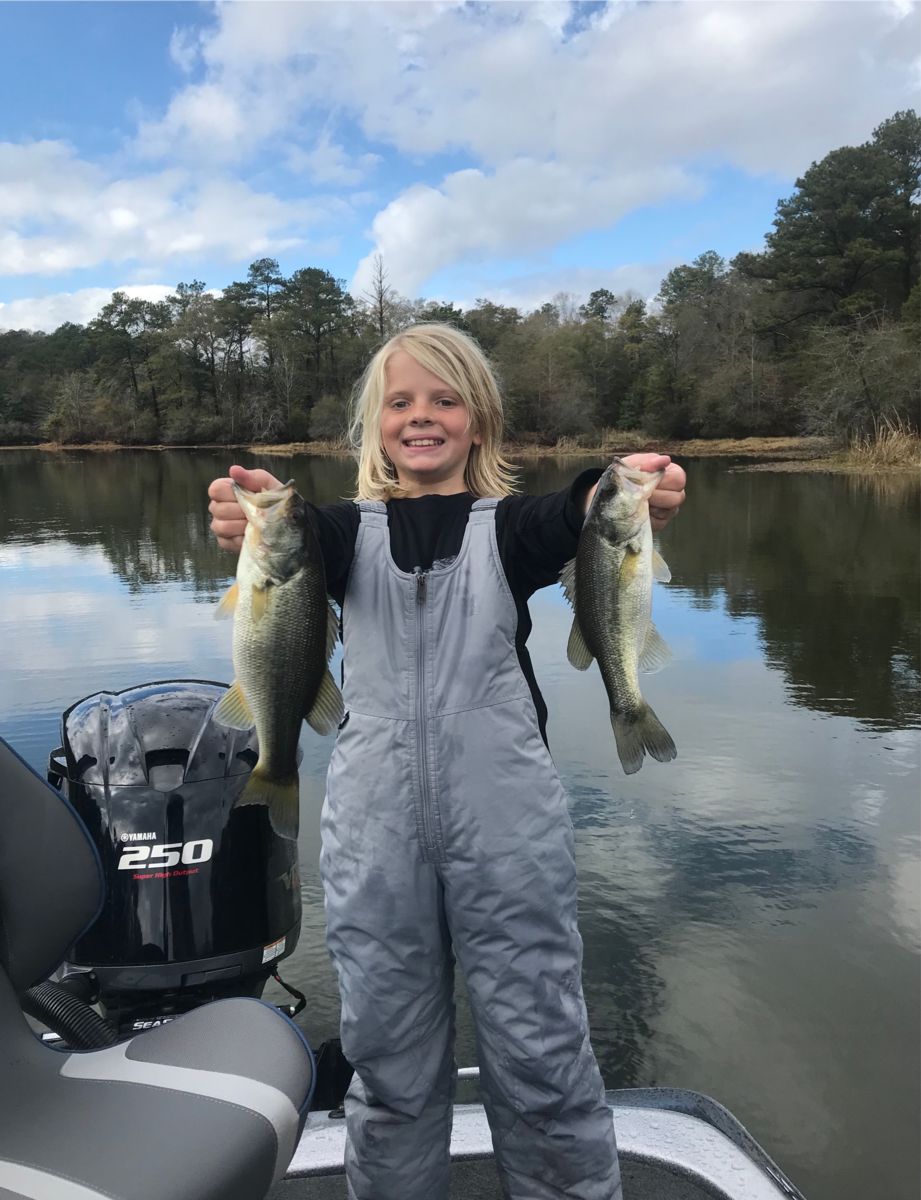 Six members of the Tallulah Falls School Bass Fishing Club were back on the water to launch the second half of the 2017-18 season on Jan. 13. Three of the four teams representing TFS traveled to Lake Eufaula to practice and compete among 28 Junior Division and 151 High School Division Georgia BASS Nation teams from across the state.
At the end of a frigid tournament day, TFS had a third team qualify for state competition despite the harsh weather conditions.
According to captain and club coordinator Russell Williams, the practice days leading up to the tournament provided participating student-anglers with an opportunity to catch several legal-sized fish and trophy-class largemouth bass.
"On tournament morning though, the temperatures had plummeted overnight to well below freezing," Williams said. "Weather conditions were so brutal on tournament day, our student-anglers had to continually dip their rods in the water to remove the ice out of the rod eyes. While the air temperatures did rise above freezing, the wind chill stayed in the 20s. These are tough conditions for anyone to stay focused, but our team members showed a lot of mental toughness and all of our anglers landed fish during the tournament."
TFS High School Division student-anglers Will Jackson and Thomas Harris, along with Junior Division student-anglers Molly Mitchell and Jacob Mitchell fished in the brutal winter conditions with the same determination as all the other anglers, but were unable to bring any legal fish to the scales, Williams said.
They were not alone in missing out on netting a qualifying catch as success eluded 104 other teams, he added.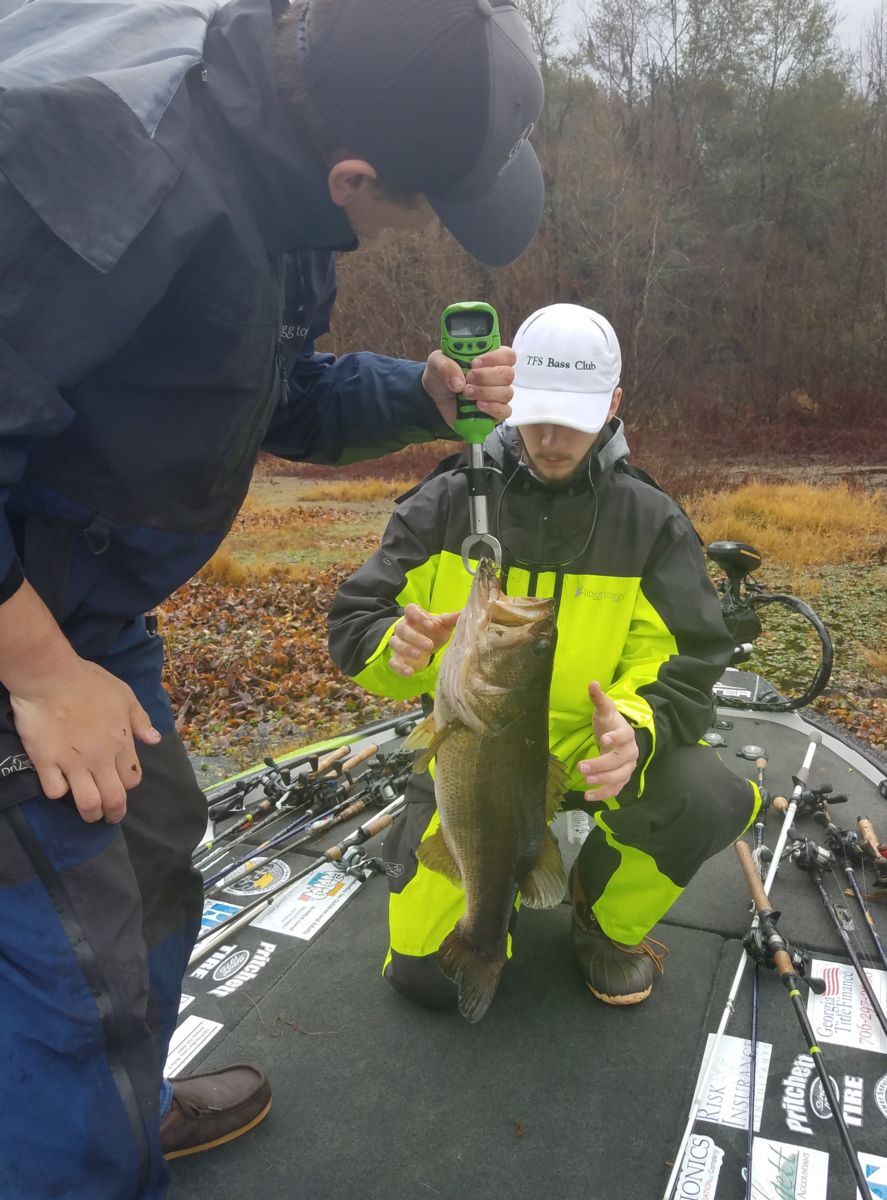 Marshall Williams and Marshall Harrelson were able to bring two fish to the scales to place 23rd in the tournament and qualify for state competition.
"While these two charter members of the fishing club did not get off to as fast a start this season as they did last year, their persistence, devotion and dedication has earned them the current ranking of 21st in the state in what has grown to approximately 270 High School Division teams from independent and public schools statewide," he said.
The Junior Division team, Team Mitchell, is currently ranked sixth in the state in their division.
"I am proud and happy to see where this sport is going with Tallulah Falls School," Williams said. "Our student-anglers, both male and female, work hard to achieve exceptional results while having a great time building camaraderie and nurturing a lasting love and respect for the outdoors."
The sport is growing and the school could use additional captains for the 2018-19 fishing season, Williams said. The next tournament is set for Feb. 17 at Lake Seminole in Florida. For more information, call 706-839-2024 or email lane.gresham@tallulahfalls.org.
Photos:
Jeff Mitchell and Russell Williams