News & Announcements
TFS eighth grader advances to final round of GISA spelling bee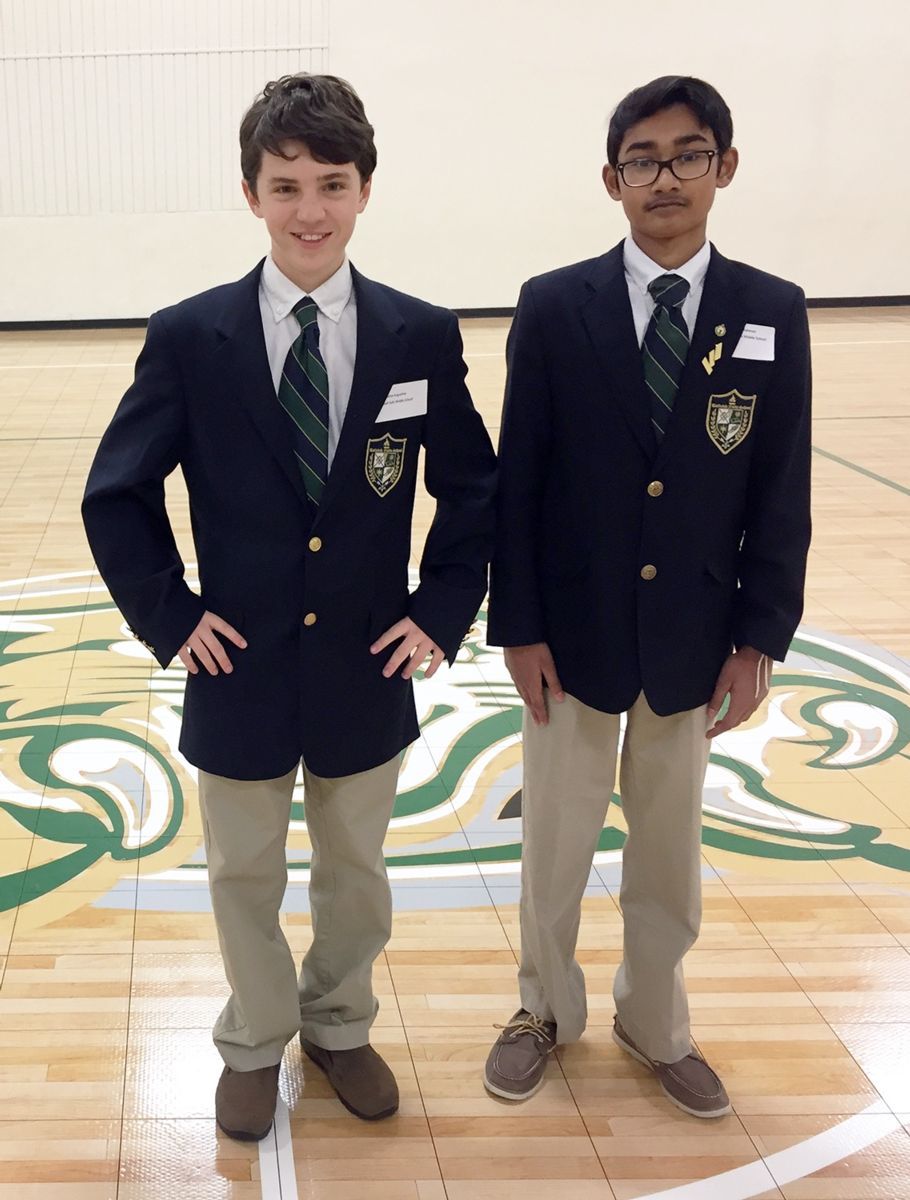 Every year middle school students battle it out to see who will represent Tallulah Falls School at the annual Georgia Independent School Association Spelling Bee.
This is year, one TFS eighth-grader made it to Round No. 3 competition before he bowed out.
At the school level, 16 students gave it their all, tackling obscure words like "uncoquettish" in an elimination round held Jan. 24 in the middle school media center.
Emerging as the top two were eighth graders Colton Augustine of Demorest and Nafis Rahman of Mt. Airy.
Finishing next at the school level were seventh graders Trey Greene of Clarkesville and Hannah Ferrier of Gainesville.
Round No. 1 of the GISA spelling competition was held Feb. 8 at McGinnis Wood Country Day School, with approximately 25 schools represented.
Augustine placed in the top 10 and traveled to The Atlanta Academy on Feb. 27 for Round No. 2, the final written competition, before heading to Round No. 3, the first oral competition.
According to Augustine, Round No. 2 contained numerous medical terms that really challenged him. Hard work and some educated guessing paid off as he earned a place in Round No. 3 with 19 other savvy spellers.
"Colton displayed great sportsmanship and courtesy while spelling under the spotlight on the Atlanta Academy's stage," said teacher Hannah Gibson. "He was the only student to address the judges with 'sir' and 'ma'am.' Once when he could not hear a word, he politely asked, 'pardon?'", Gibson said. "Six rounds passed before a word stumped Colton. The word was 'novillero.'"
"Fascinated by the words, we chose to stay for the remainder of Round No. 3," Gibson said. "Colton would often spell given words quietly from his seat in the audience. The winning word was 'Thames.'"