News & Announcements
Yearbook staff submits final pages for 2018 edition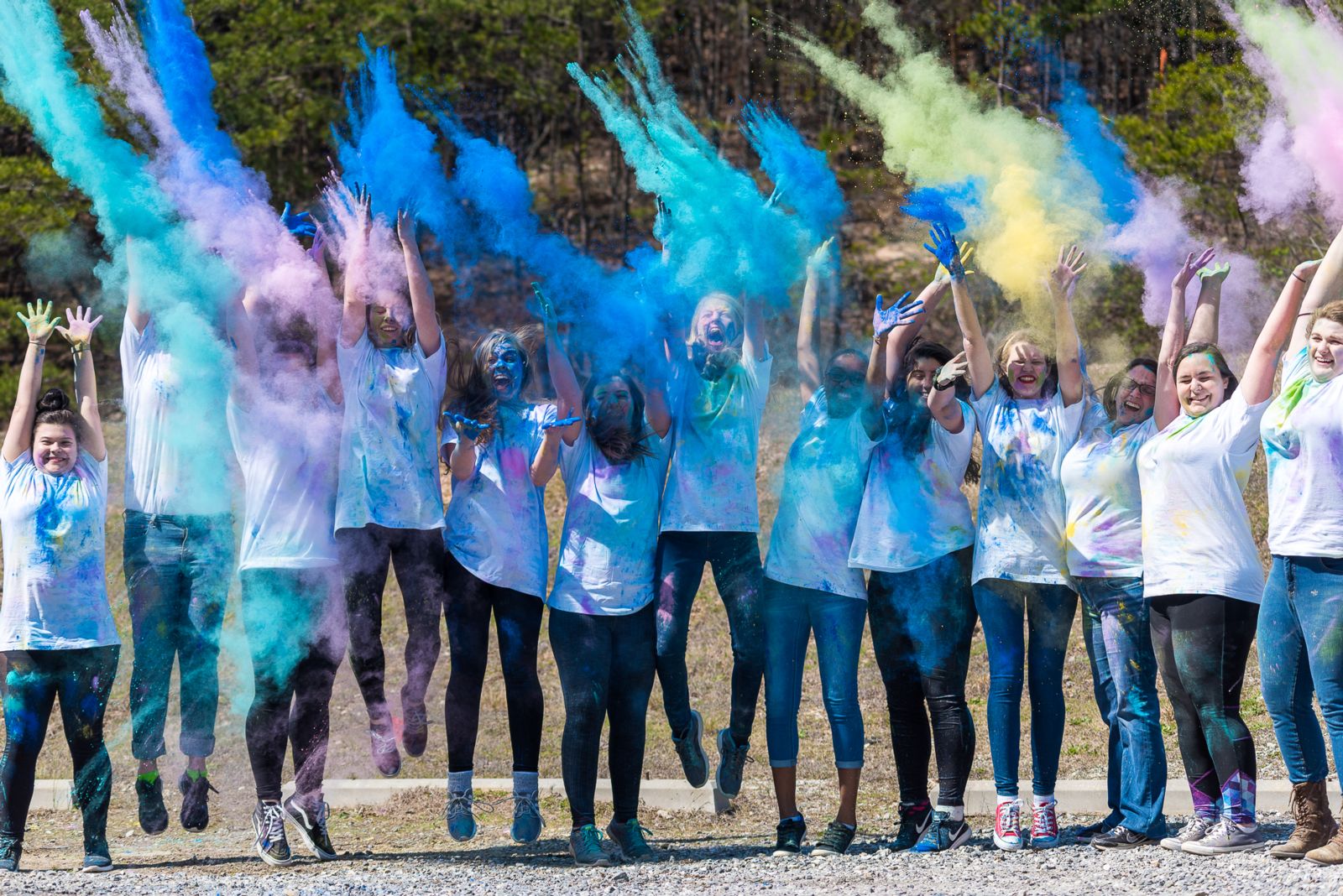 The 2018 Legend Staff hit the last submit button at 5:39 p.m. on March 13 marking the successful completion of a project that has been more than a year in the making.
Editors and seniors, Grace Brewer of Clarkesville and Abby Hulsey of Cleveland, did the honors, according to journalism teacher and yearbook adviser Shelby Day.
Brewer plans to continue her journalism career in college, but for Hulsey, this signified an end to an era. Both girls and fellow senior Meredith Church of Clarkesville have been on the staff for their entire four-year high school career.
"Grace came up with the theme All In several years ago," Day said. "The wording was changed to All In All when Walsworth yearbook rep, Julie Weeks, pointed out that the word All was in both Tallulah and Falls."
Church then came up with the color scheme for this year's design which will remain a secret until a grand reveal party scheduled for students in early May, she said.
The theme and inner page designs continued to be developed last spring and during a summer workshop where the staff brought home a first-place award for best theme package.
Student-editors shared their feedback below:
"As the editor it was a thrill to hit the submit button on the final spreads, but as a graduating senior it was a little sad," Brewer said. "I have been on the staff since my freshman year and I have enjoyed every minute. Being in the class sparked my interest in graphic design and photography. I love being able to contribute to a project that will be given to my peers and be a memory of our years at TFS. I am so excited about this year's book and for everyone to see it!"
"I have loved being able to contribute to making the yearbook for the last four years. I am so sad that this was my last one, but we definitely saved the best for last!" Church said.
"Over the past four years, I have loved making memories and enjoyed the experience of creating the yearbook," Hulsey said. "Although I am excited to graduate, I am most definitely going to miss my yearbook class the most."
The entire staff of 14 students celebrated the completion of the book with a paint party and will continue to celebrate this week before getting started on the 2019 book.