News & Announcements
TFS names Corbett as head coach for varsity basketball Lady Indians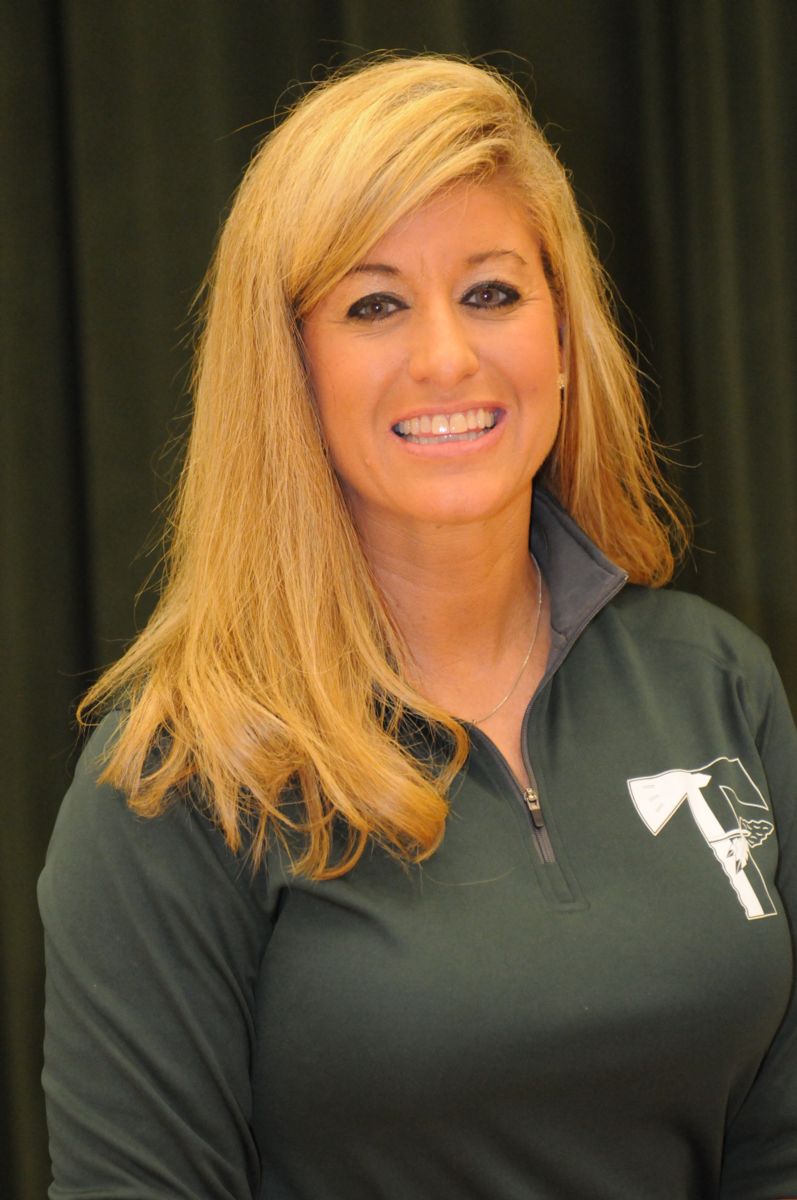 The varsity girls' basketball team at Tallulah Falls School will welcome a new head coach for the 2018-19 season.
Dr. Brandy Corbett, currently serving as the assistant academic dean at the middle school, is already working with the Lady Indians preparing for spring and summer workouts, camps and setting the tone for the season.
"I thoroughly enjoyed the time I was able to spend working as an assistant within the program this past season," Corbett said. "After having the opportunity to work with the team over the past months, I understand with a greater clarity what an honor and privilege it is to be entrusted to serve this group of young ladies."
Last summer, Corbett, along with her family, husband Tim and children Kale and Katy moved to Tallulah Falls School. She has 17 years of coaching experience, including four years as a head coach of the Jefferson High School Lady Dragons and 11 years in school administration. During Corbett's four year tenure as the head coach of the Lady Dragons basketball team, her teams went to the state tournament every year, the Elite 8 three of the four years and the Final Four during her final season, averaging 21.5 wins per season.
Corbett played basketball and tennis at the University of North Georgia and was a four-year letterman and scholarship recipient.
Corbett said much of her personal and professional development can be attributed to specific qualities enhanced through her participation in sports.
Athletic Director Scott Neal said Corbett's background makes her a good fit for the program.
"We are thrilled to announce Dr. Brandy Corbett as the new leader of our varsity girls' basketball team," Neal said. "Coach Corbett's successful range of playing and coaching experience, knowledge of the game, ability to connect with young ladies and commitment to developing a GREAT program give her an opportunity to enhance the lives of our young ladies and to impact our school in such a positive way."
President and Head of School Larry A. Peevy said he was delighted Corbett accepted the position as head girls basketball coach.
"She comes to us with great experience both as a player and as a head coach. Her winning record in both areas makes her the perfect role model to lead our young ladies," said Peevy. "She will ensure their talent is developed on the court, in the classroom and in life."
Neal expressed appreciation for former head coach Tom Tilley's leadership over the past five years.
"After five years leading our Lady Indians, coach Tilley stepped down as the head coach to have a little more time with his family," Neal said. "Coach Corbett and I thank him for his leadership and enhanced expectations of our girls' basketball program."