News & Announcements
TFS students selected for SCAD's summer art experience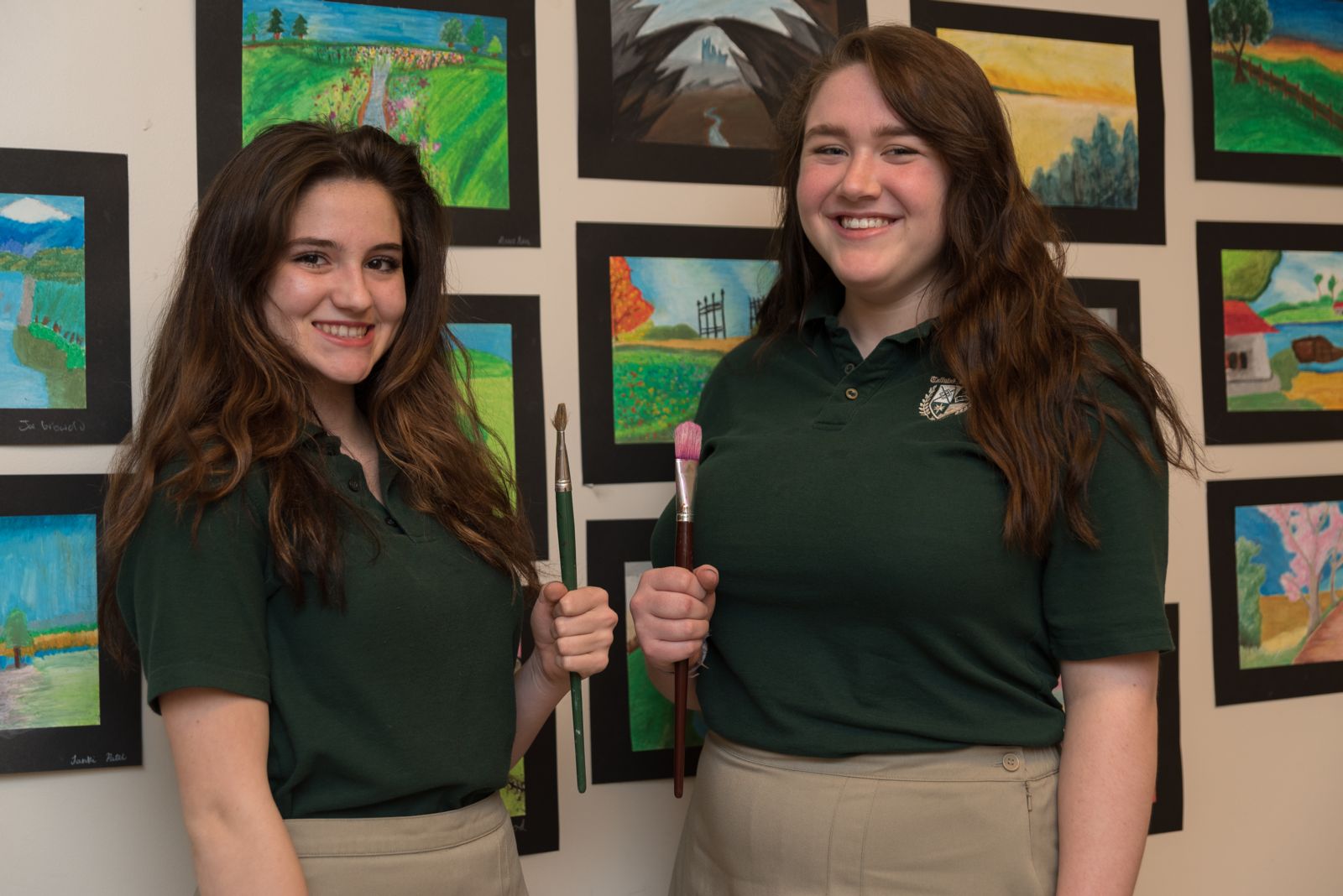 Two Tallulah Falls School juniors are in line to experience advanced art education at the Savannah College of Art & Design this summer.
SCAD has named Morgan Jones of Clarkesville and Sophie Karwach of Cleveland as Rising Stars, making the pair eligible for a challenging five-week program that awards college credit to rising high school seniors.
This is an exceptional opportunity for these students to experience real-world creative instruction and exploration," said visual arts teacher Georgann Lanich. "I'm excited for these two young ladies to see how art can become a fulfilling path for their future."
Students enroll in two college-level classes and have the opportunity to build or enhance their portfolios. Selection is made on a number of factors that include recommendations and portfolio review.
Students, once accepted, may also apply for scholarships to Rising Star.
Savannah College of Art and Design is a world leader in Fine Arts education and career placement, with locations in Savannah and Atlanta GA, as well as Hong Kong. 2018 Rising Stars can select coursework centered on Drawing, Printmaking, Computer Arts, Film, Textiles, Acting and Storytelling, exploring both the content and related careers.
---
Photo:
E. Lane Gresham/Tallulah Falls School
Shown, from left, are Sophie Karwach of Cleveland and Morgan Jones of Clarkesville, selected as SCAD Rising Stars.