News & Announcements
TFS fishing team lands national championship berth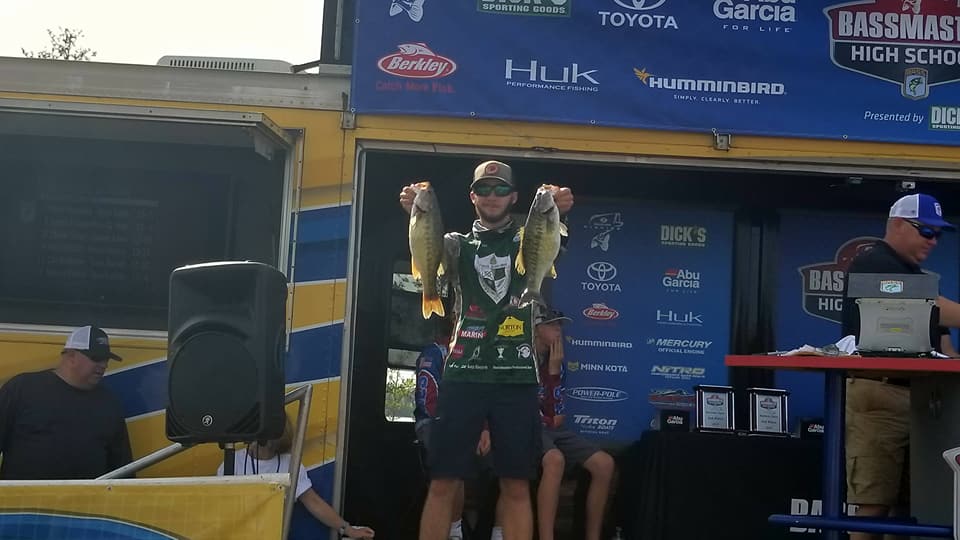 Bass fishing ramped up again on April 14 with charter club members Marshall Harrelson and Marshall Williams landing a national championship berth representing Tallulah Falls School.
The high-achieving duo was among 157 teams representing 13 states competing at the Bassmaster High School Eastern Open in Anderson, South Carolina.
"Competition was guaranteed to be tough with some of the best high school up-and-coming anglers sprinkled into the field," said team captain and club leader Russell Williams.
In addition to Team Williams, TFS was represented by its other two high school division teams – Team Griffis with Caleb and Caden Griffis and Team Harrelson with Will Jackson and Thomas Harris.
The Griffis brothers were able to land a nice bass weighing in at 2 pounds, 9 ounces but were unable to bring any additional fish to the scales, Williams said.
Thomas Harris and Will Jackson caught the five fish limit to give them a total weight of 6 pounds, 7 ounces.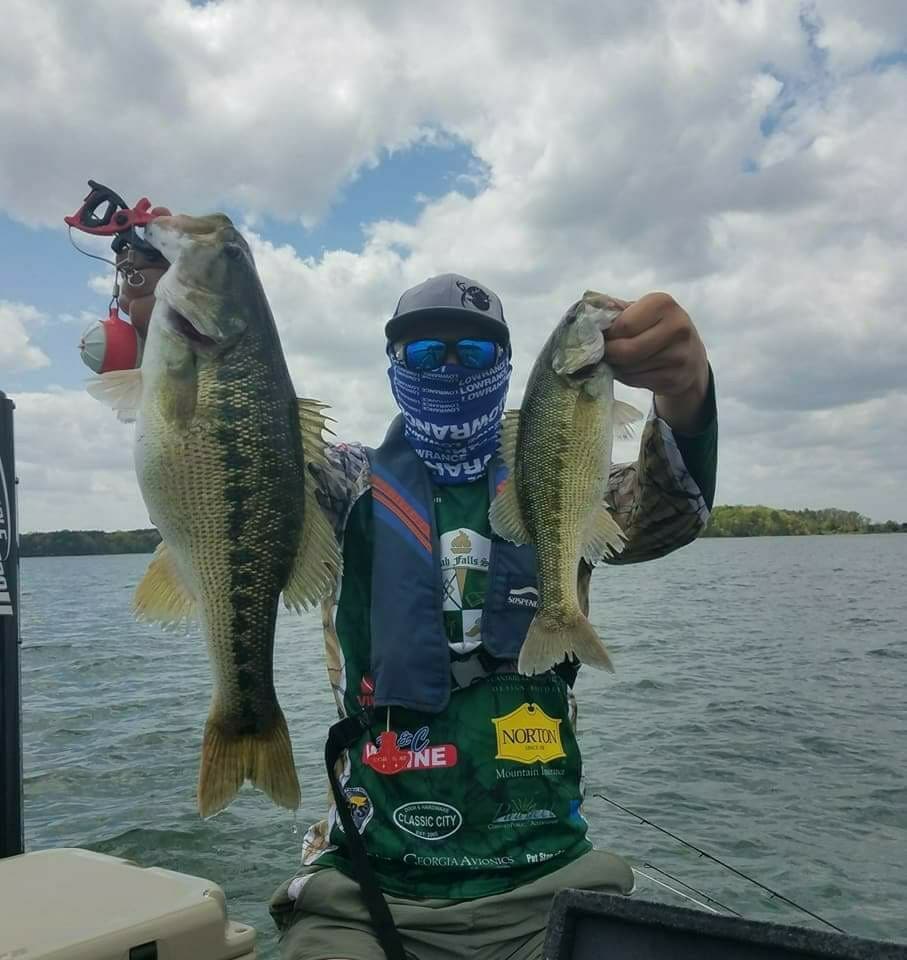 "Team Williams, now in their third season fishing together, were fortunate enough to find fish early and then often throughout the day," Williams said. "Before 11 o'clock the morning, the duo had a limit of keepers in the boat. For the first part of the day, they stayed in one area which had bait fish staged in it for pre-spawn. The bass would cycle in to feed on the Blueback herring in a specific location so the duo could capitalize on using the right baits at the right time to build a respectable creel."
Williams said the pair realized the catch was not enough to qualify for the chance to fish at the national level.
"They experimented with some different locations and techniques with no significant results. The first part of the day established what is called a "pattern" in fishing lingo. A "pattern" is where an angler figures out the lures to use, as well as where and how to use them," Williams said. "Capitalizing on this knowledge, Marshall and Marshall went back to that pattern for the balance of the day. It was a great call on their part."
A captain allows student-anglers to make decisions about strategy, Williams said.
"It hasn't worked out every time but I believe it is necessary to let them learn from it – good or bad. The decision was made to go against what their captain suggested and for the rest of the day, the young men went catching," he said.
Tournament rules dictate only five fish are allowed in the live wells.
Therefore you must "cull out" or release smaller fish as you catch larger fish each time it occurs," he said. "Prior to the required time to be checked in back at the ramp, the pair had culled their weigh-in total to 12 pounds, 15 ounces."
With only 16 places available for the National Championship in this event, Marshall and Marshall tied for ninth place.
This tournament qualifies Team Williams for a berth in the Mossy Oak Fishing Bassmaster High School National Championship scheduled for Kentucky Lake in August.
"I am certainly proud that these two guys have fought back from a slow start this year and are now ranked as the No. 11 team in the state a shot at being National Champions," he said. "With well over 10,000 student-anglers nationwide now fishing the Bassmaster High School Division, I urge both female and male students interested in the outdoors to join or start a team. We would love to increase the participation from our community and are always willing to help you get started."