News & Announcements
TFS honors senior soccer player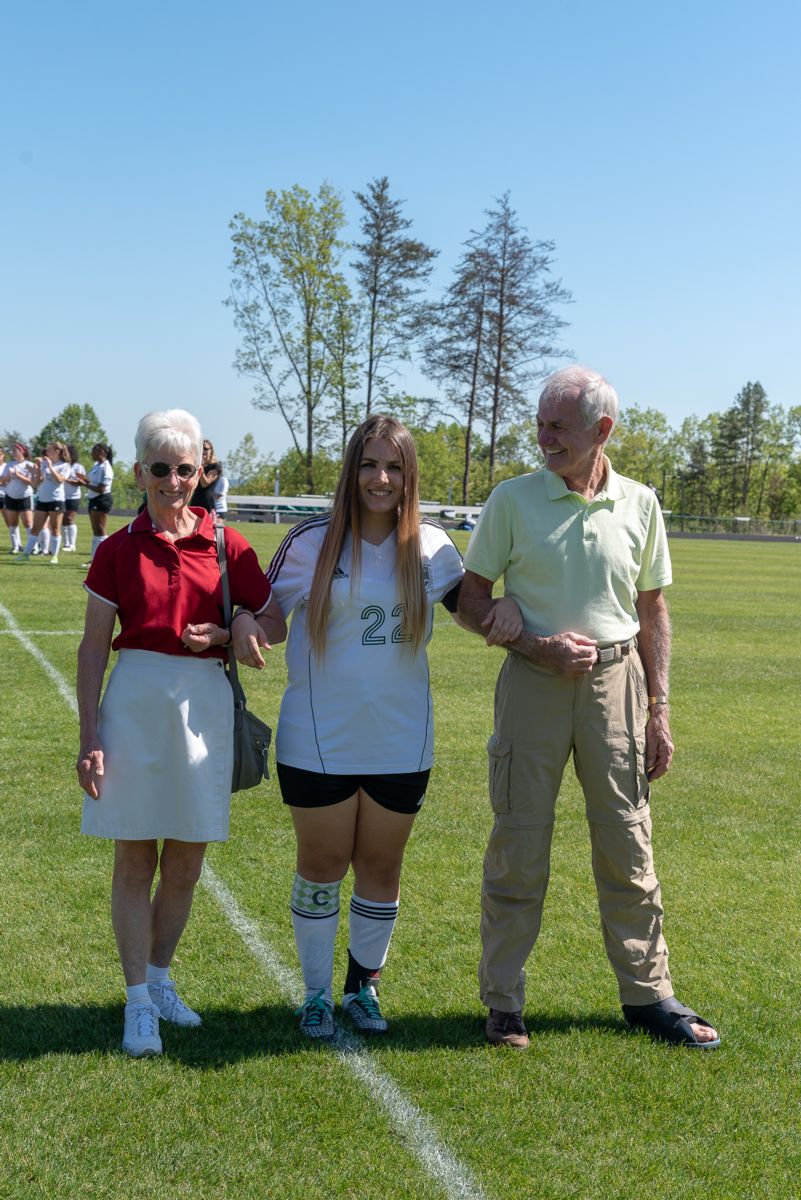 To kick off a final contest versus local rival Rabun Gap-Nacoochee School, Tallulah Falls School spent a few minutes to honor senior goalie Maja Trbovic of Serbia.
Trbovic, escorted by local guardians Jack and Kathy Molnar of Clarkesville, ran through the upraised arms of her teammates prior to giving her all in the robust game. The final score of 2-1 ended in favor of the home team.
After graduation from Tallulah Falls School on May 18, Trbovic will attend college in Dubai.
Shown, from left, are Kathy Molnar, Maja Trbovic and Jack Molnar.