News & Announcements
Habersham Rotary awards scholarships to seven TFS seniors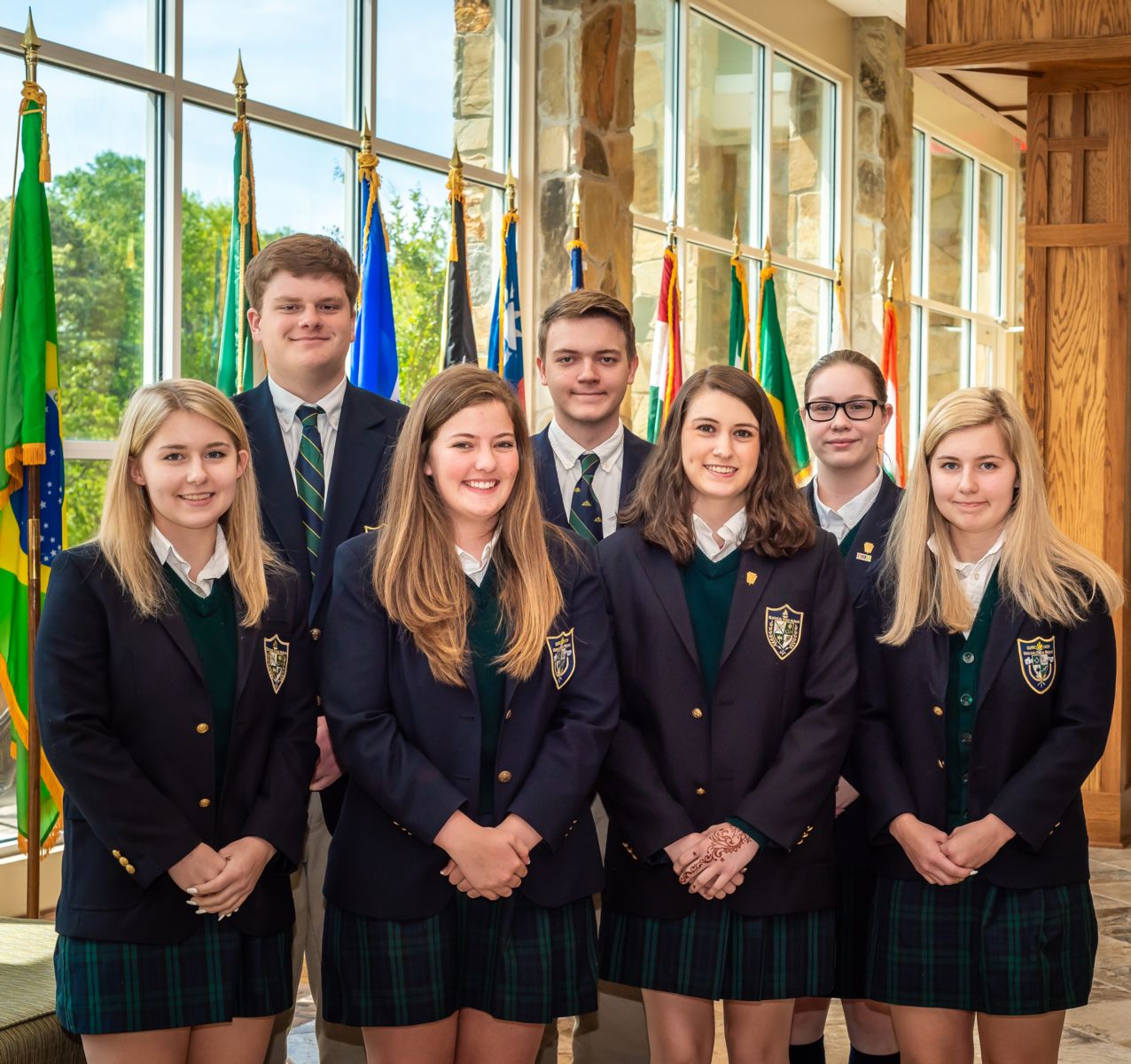 Seven members of the Tallulah Falls School Class of 2018 are recipients of Habersham Rotary Club scholarships.
Reece and Reagan Bates of Clarkesville, Cade Bramlett of Clarkesville, Eli Clouatre of Clarkesville, Shanna Lewallen of Cornelia and Clara Pence of Demorest were awarded scholarships in the amount of $1,000. Additionally, Grace Brewer of Clarkesville received $1,000 for four years.
The accomplished seniors were honored at the Rotary Club meeting on May 3. The awards are both merit- and need-based.
"We are certainly proud of these students and appreciate our local Rotary Club's support of academic excellence," said President and Head of School Larry A. Peevy. "These young people are exemplary representatives of the Class of 2018."
Shown, from left, are Reagan Bates, Cade Bramlett, Grace Brewer, Eli Clouatre, Clara Pence, Shanna Lewallen and Reece Bates.