News & Announcements
National Art Honor Society gives back to TFS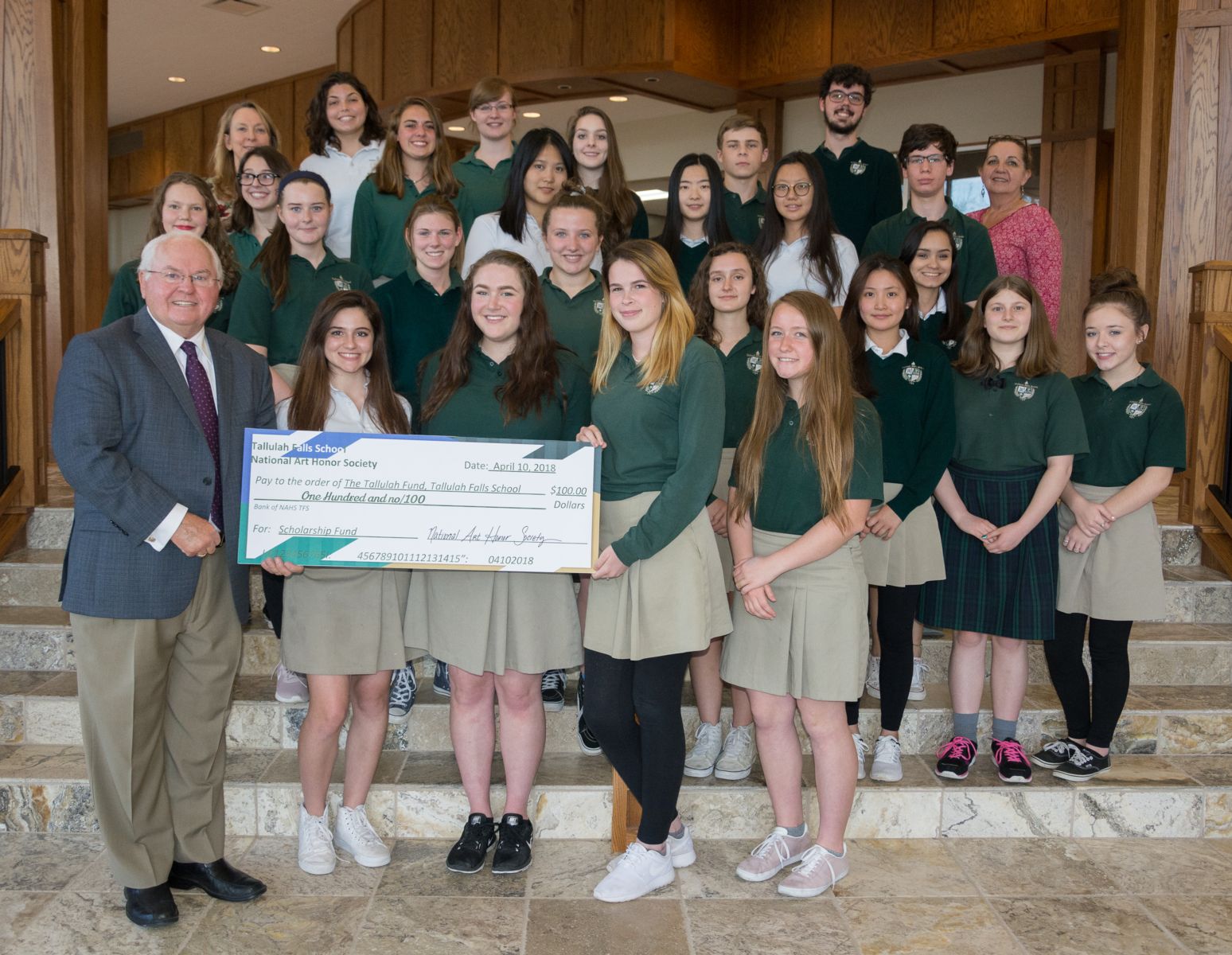 The National Art Honor Society at Tallulah Falls School believes that service and charity begin at home.
After a successful fundraiser, student members voted to give back to the school that gives so much to them.
On April 10, students presented Dr. Larry A. Peevy with a $100 donation to the Tallulah Fund, which helps many students offset the cost of attending TFS.
"TFS students know this is the best place a young person can be, so it was with great pleasure NAHS shared the success so others could be a part of the school family," said club sponsor Georgann Lanich.
The National Art Honor Society recognizes excellence and dedication in the visual arts by giving students an opportunity to be part of a larger community of young artists and creative thinkers. Students are nominated based on merit, grades and character.
Shown, front row, from left, are Peevy and NAHS officers Sophia Kawach, Morgan Jones, Rebecca Foor and Emily Wonders; second row, from left, Sydney Metcalf, Alexandra Rothwell, Mackenzie Rainwater, Maggie Eavenson, Ara Belk, Seung Hee Choi, Maria Chuiz-Escobar, Caitlin Geiger, Faith Kellar; third row, from left, Lily Cranford, Wanning Zhao, Xiaotong Shen, Mei Lin Wu, Bobby Oklapek and back row, from left, sponsor Georgann Lanich, Sophie Burke, Reid Kafsky, Laura Brothers, Alia Bly, Stephen Bowman, Max Teems, co-sponsor Tina Cheek.