News & Announcements
TFS eighth-grader's painting to appear in art calendar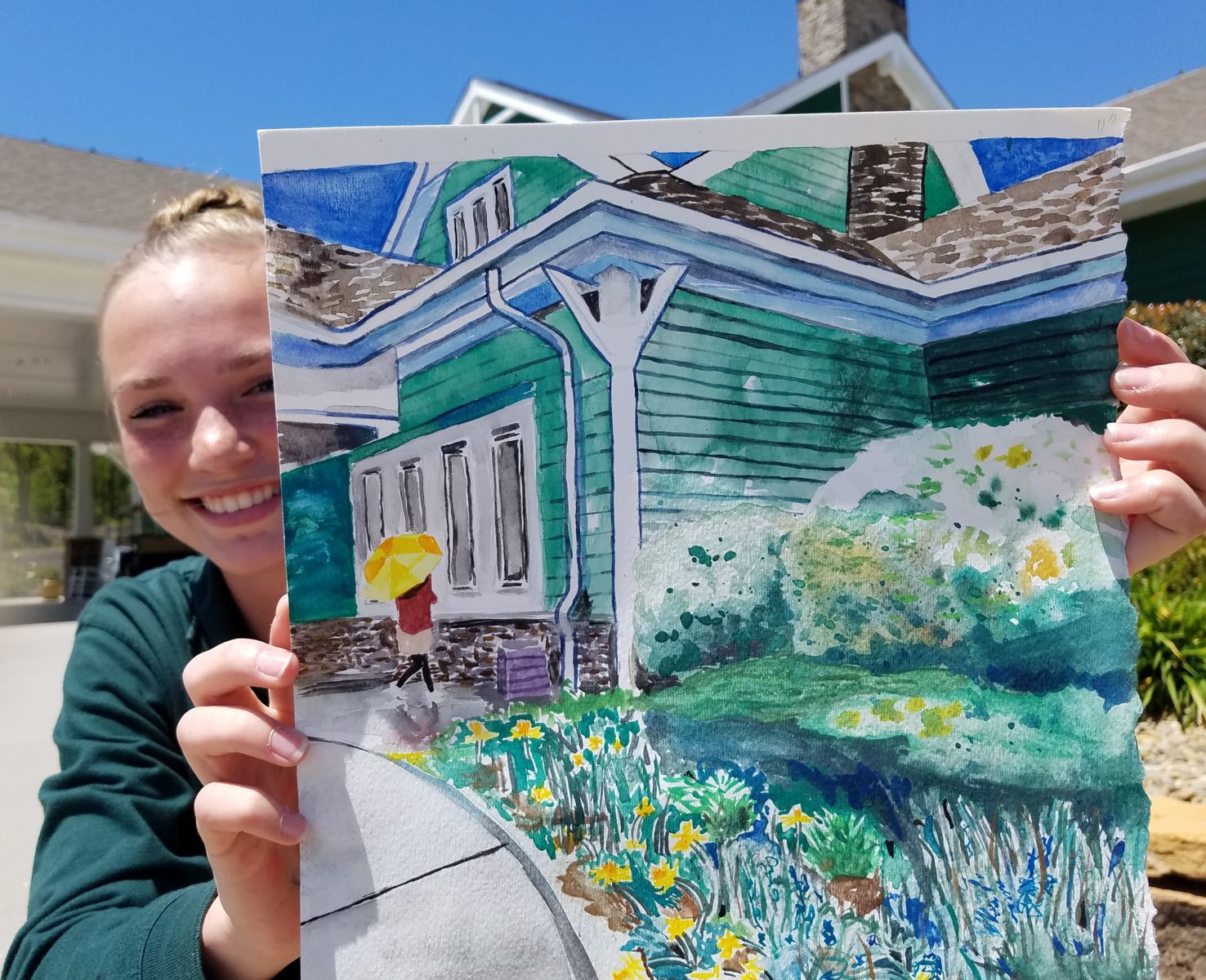 When 2,000 copies of next year's academic calendar are released by the Southern Teachers Agency, a familiar building will light up the spring season.
An original watercolor featuring the Tallulah Falls School middle school painted by eighth-grader Allie Dalton of Baldwin has been selected to appear in the annual showcase for student art.
"'Spring at Front Entrance' will appear in our 2018-19 academic year art calendar, which we distribute to over 2,000 independent schools around the country," said Carey Goodman, director with Southern Teachers Agency.
Art teacher Cat Schappach said it was rare to see a middle school student place in a contest dominated by high school winners.
"I was so excited as I know that for my wonderful academic dean David Chester, this was a bright spot," Schappach said. "All 10 students who entered did a phenomenal job."
Chester said one the goals at the middle school is to encourage an environment that promotes creativity.
"So many of our students thrive in Ms. Schappach's classes; our lobby is a rotating art gallery, filled with quality art throughout the year," Chester said. "We are very happy for Allie and her success in the Southern Teachers Agency calendar contest; she and her fellow students represent the promising future of art at TFS."
Dalton will receive five copies of the calendar and a $50 gift certificate to purchase art supplies.
The contest was open to students in grades eight-12.