News & Announcements
TFS honors spring sports student-athletes
Tallulah Falls School baseball, golf, girls soccer, precision air rifle, tennis and track & field student-athletes recently celebrated successful seasons with an awards celebration held May 15 at the Dillard House.
Varsity coaches recognized players and managers for participation, lettering and for a number of individual awards.
According to Athletic Director Scott Neal, the banquet was one of the largest ever hosted by the school.
"We celebrated the stellar performances, the GREAT character culture, and the leadership our athletes demonstrate. We are proud of our three-season participants and letter earners, of the managers, of our captains and team leaders, and our coaches whose knowledge of the sport, wisdom in developing athletes, and passion to impact youth is impressive," Neal said. "Head of School and President Larry Peevy has been the top leader in providing support for athletics as an influential educational opportunity, and our teams have used these opportunities to strengthen relationships, hone their craft, and represent TFS as the light in the mountains. It was a fun night celebrating memories and honoring those who earned special awards."
---
Awards were presented as follows: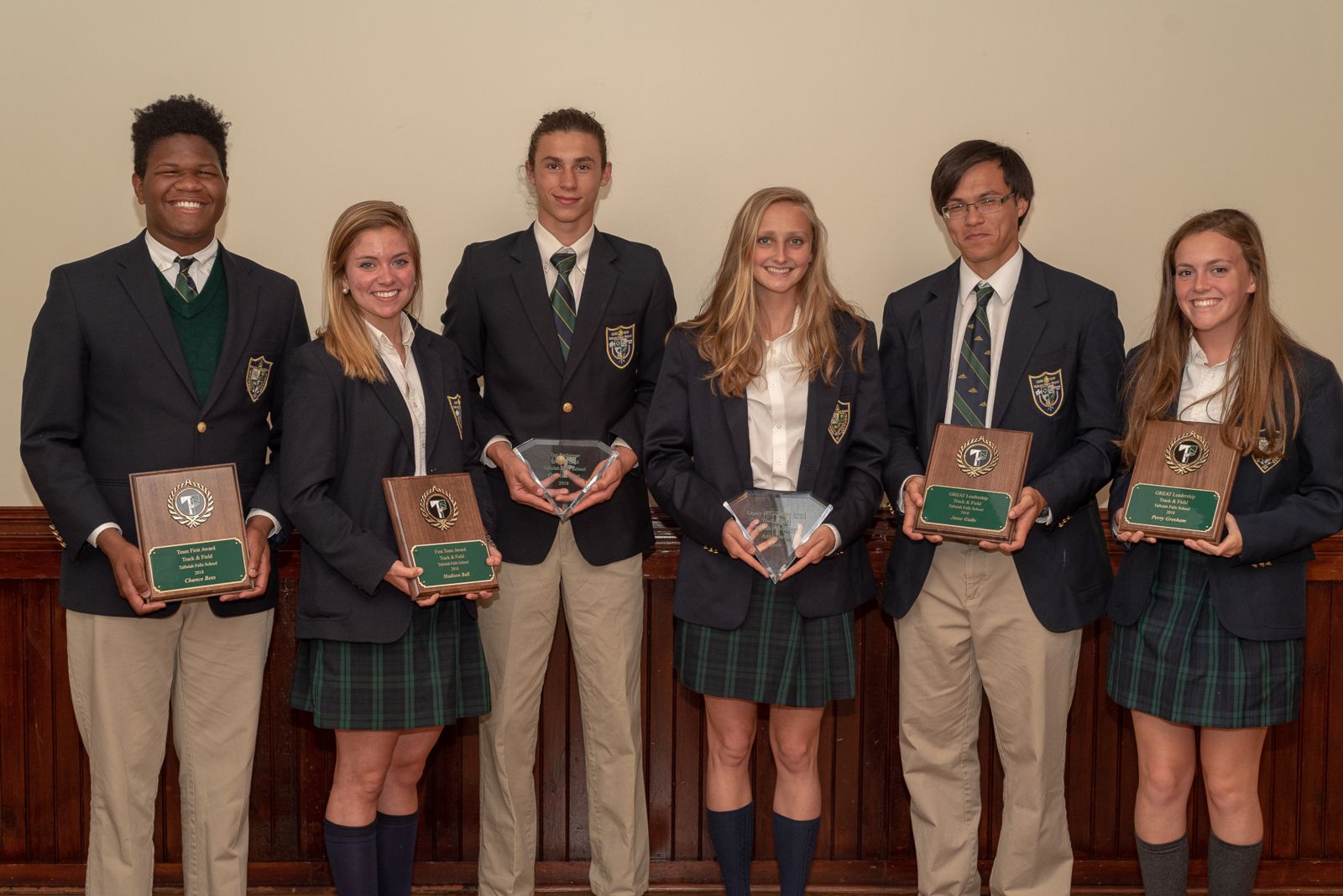 Track and field
Chance Bess, Team First; Madison Ball, Team First; Gray Bourlet, Top Performer; Anna Davis, Legacy of Excellence; Jesse Gulle, GREAT Leadership [T&F]; Perry Gresham, GREAT Leadership [T&F]
---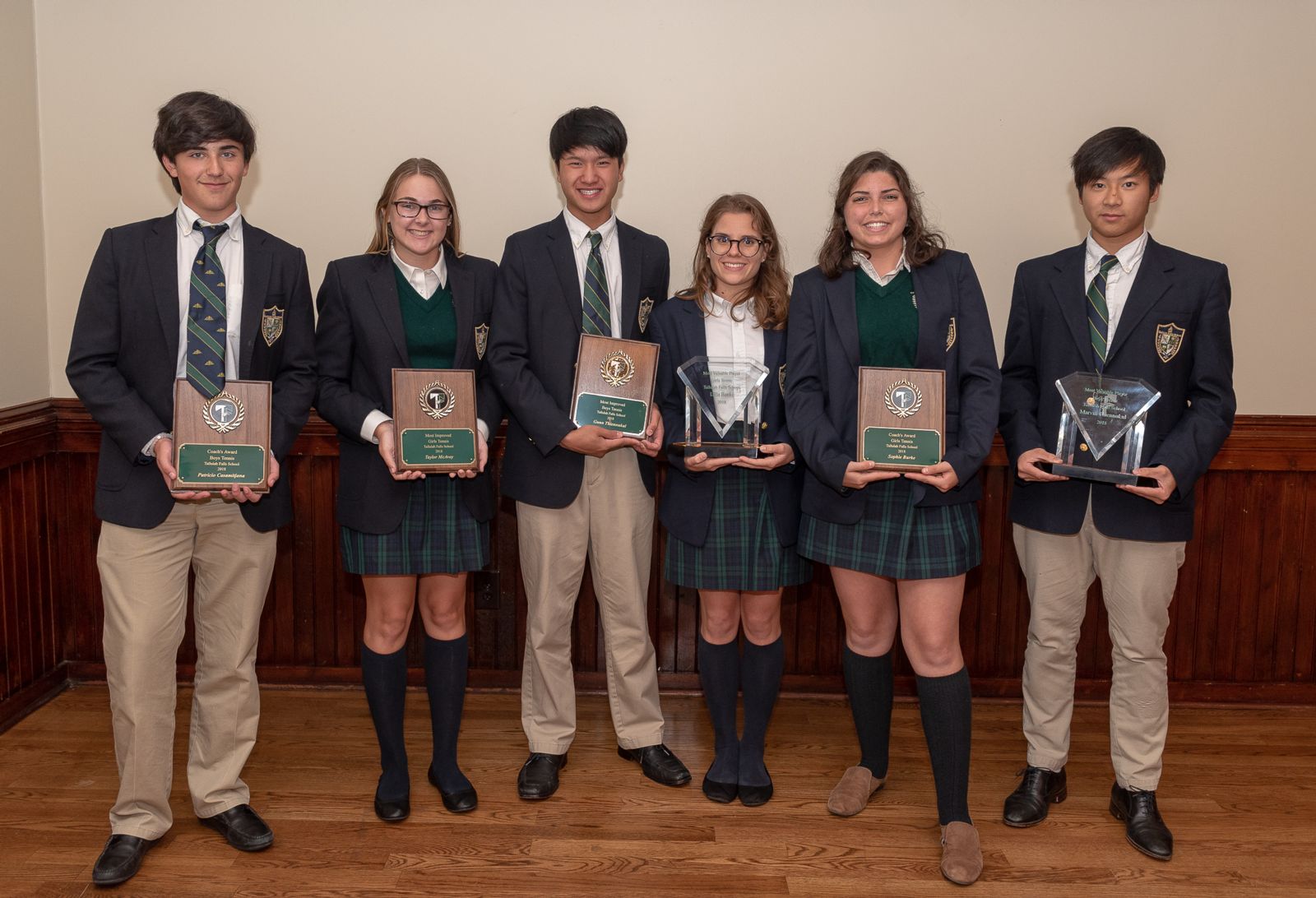 Tennis
Patricio Casamitjana, Coach's Award; Taylor McAvoy, Most Improved; Gunn Thiennukul, Most Improved; Lilla Banki, Most Valuable Player; Sophie Burke, Coach's Award; Marvin Thiennukul, Most Valuable Player
---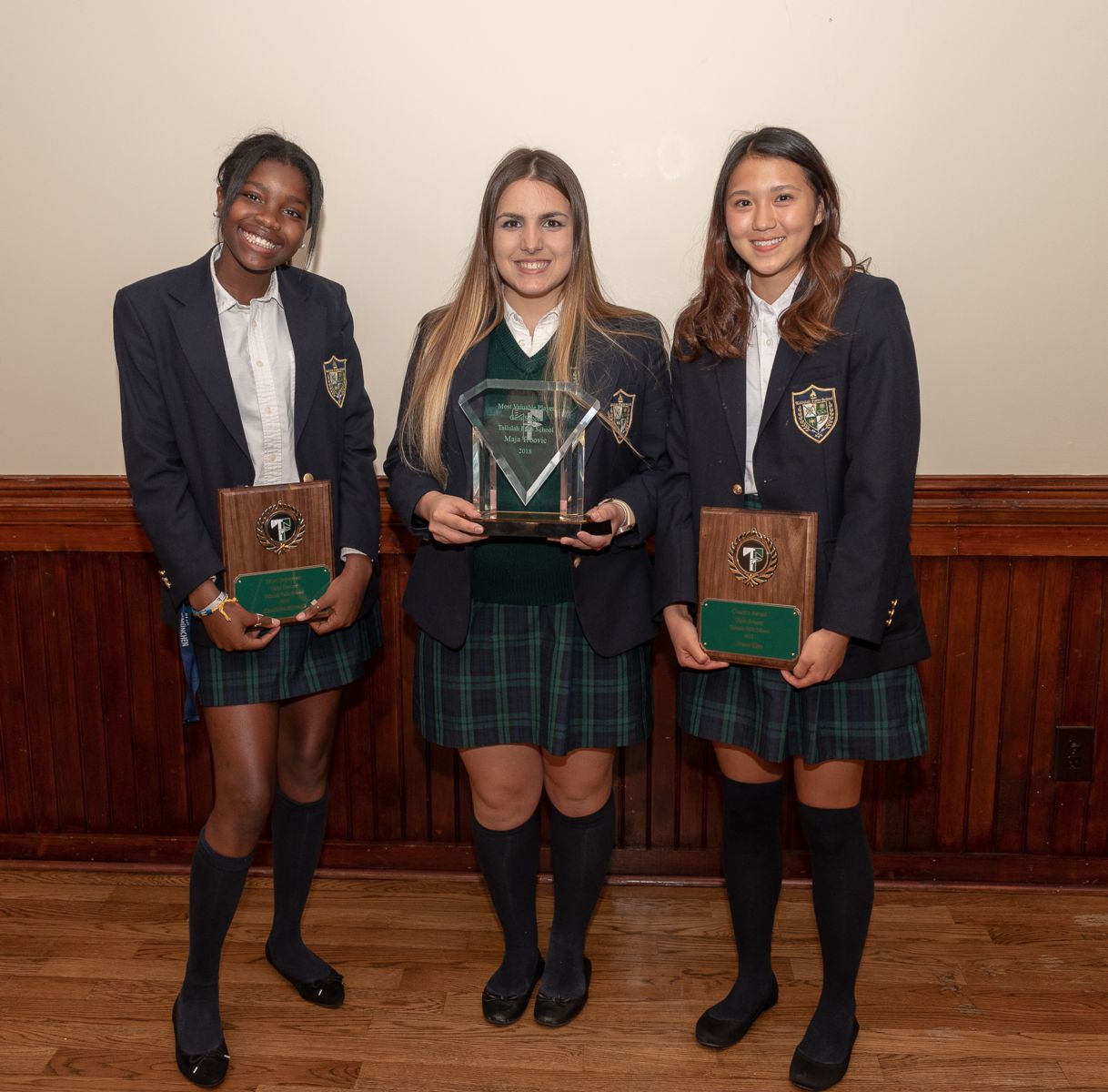 Girls Soccer
Kally Momoh, Most Improved; Maja Trbovic, Most Valuable Player; Grace Kim, Coach's Award
---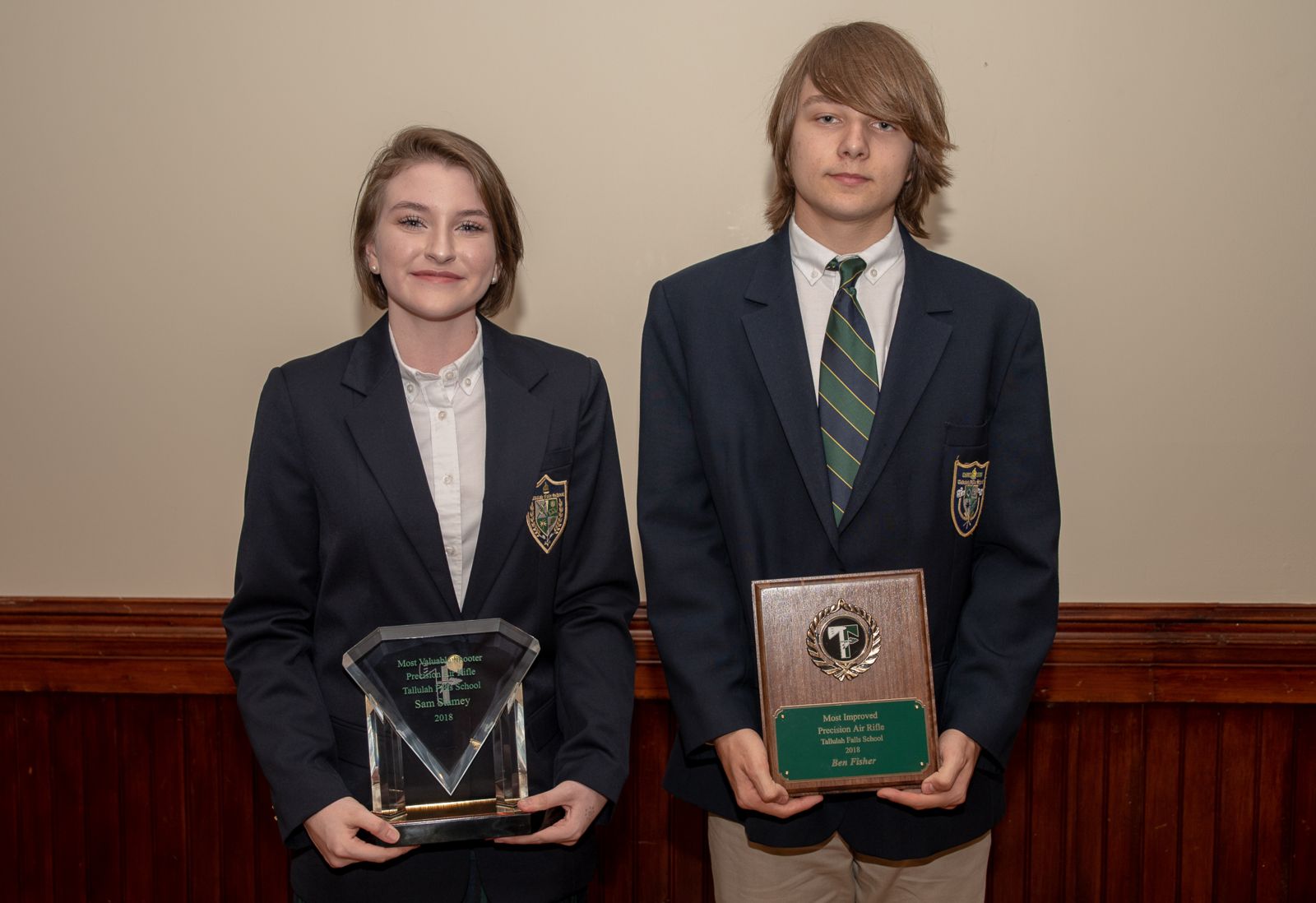 Precision Air Rifle
Sam Stamey, Most Valuable Shooter; Ben Fisher, Most Improved
---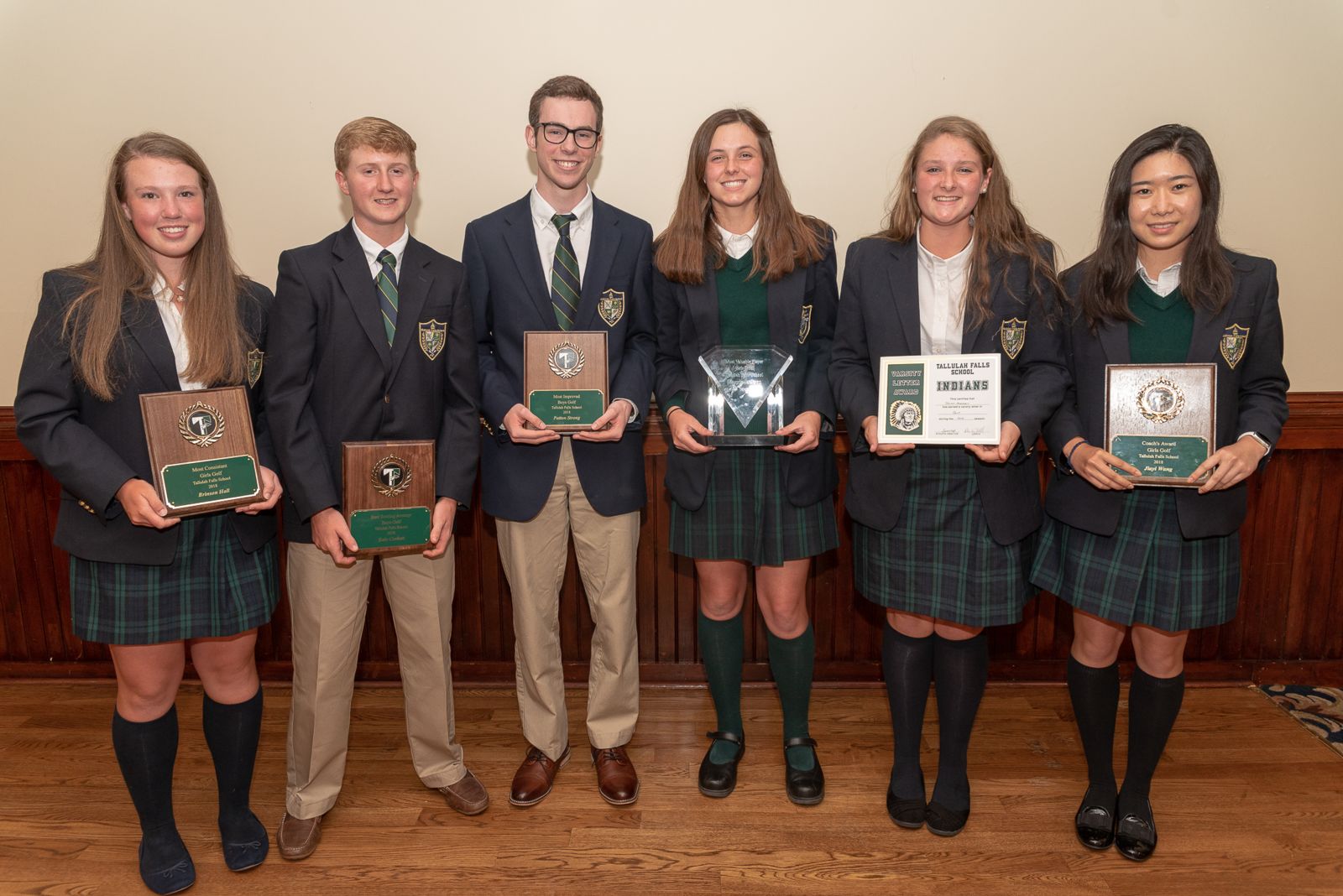 Golf
Brinson Hall, Most Consistent; Kale Corbett, Best Scoring Average; Patton Strong, Most Improved; Maggie Jackson, Most Valuable Player; Selah Anderson, Most Improved; Jenny Wang, Coach's Award
---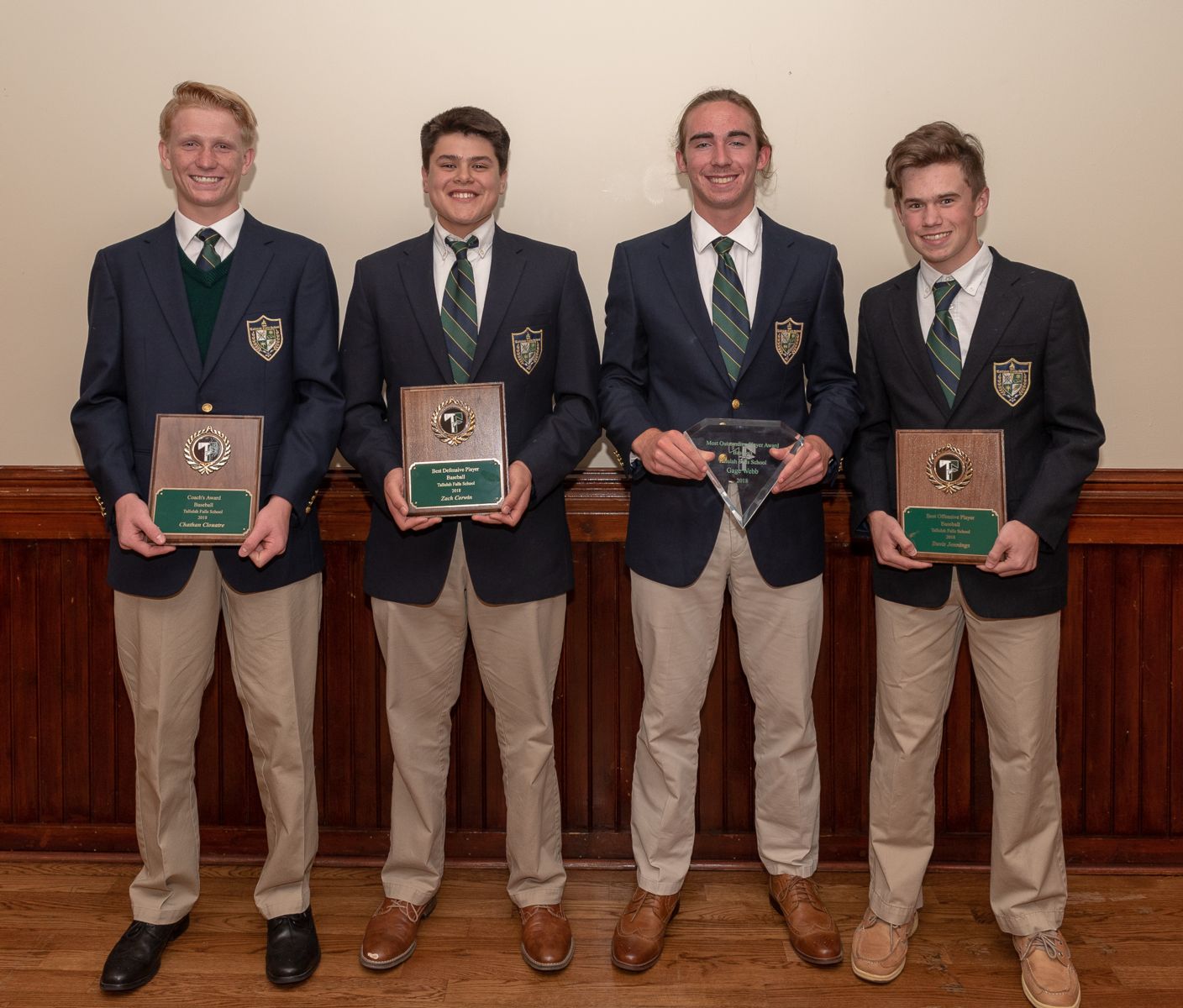 Baseball
Chathan Clouatre, Coach's Award; Zach Corwin, Best Defensive Player; Gage Webb, Most Outstanding; Davis Jennings, Best Offensive Player
---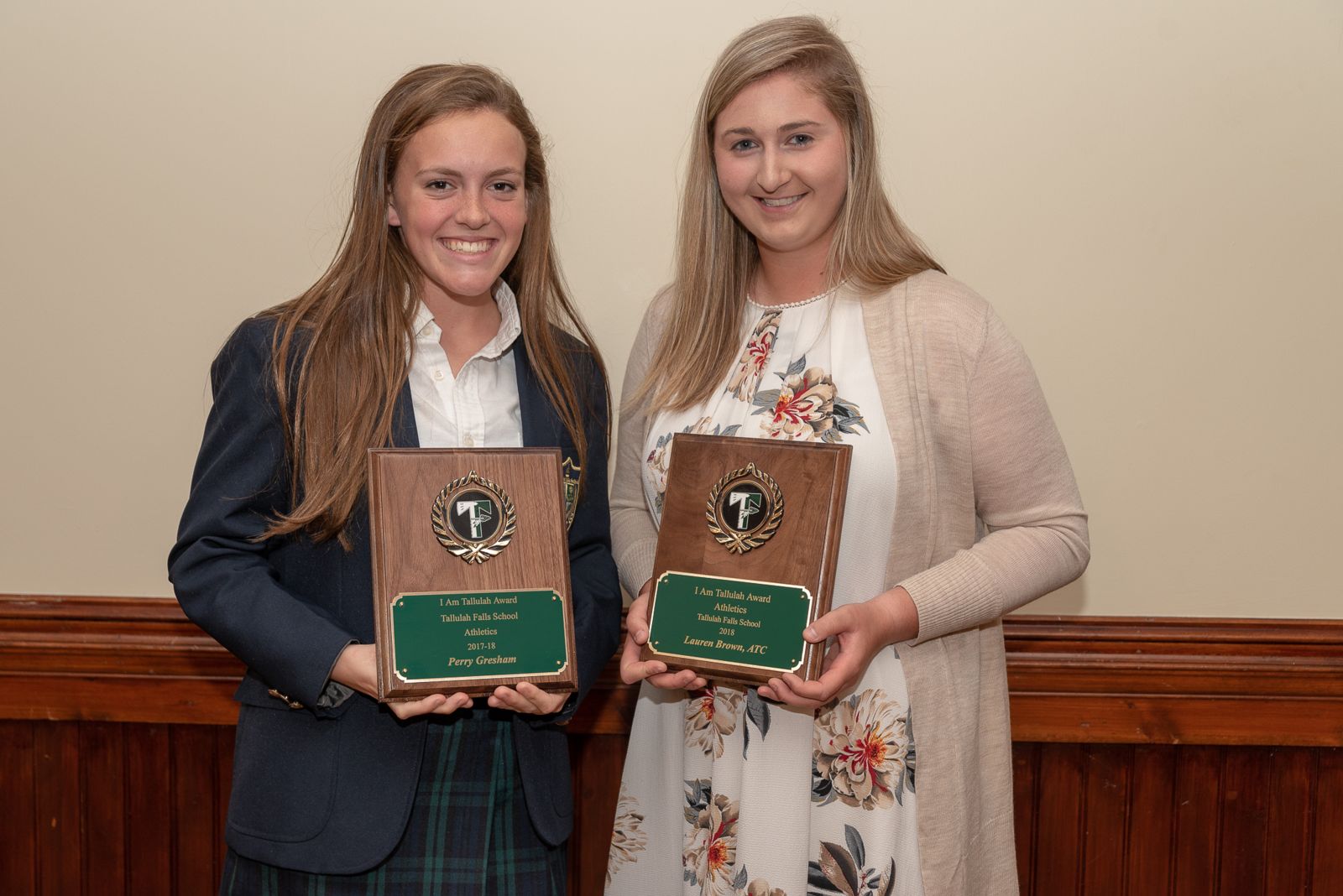 I Am Tallulah
Perry Gresham, Lauren Brown (TFS Athletic Trainer)
---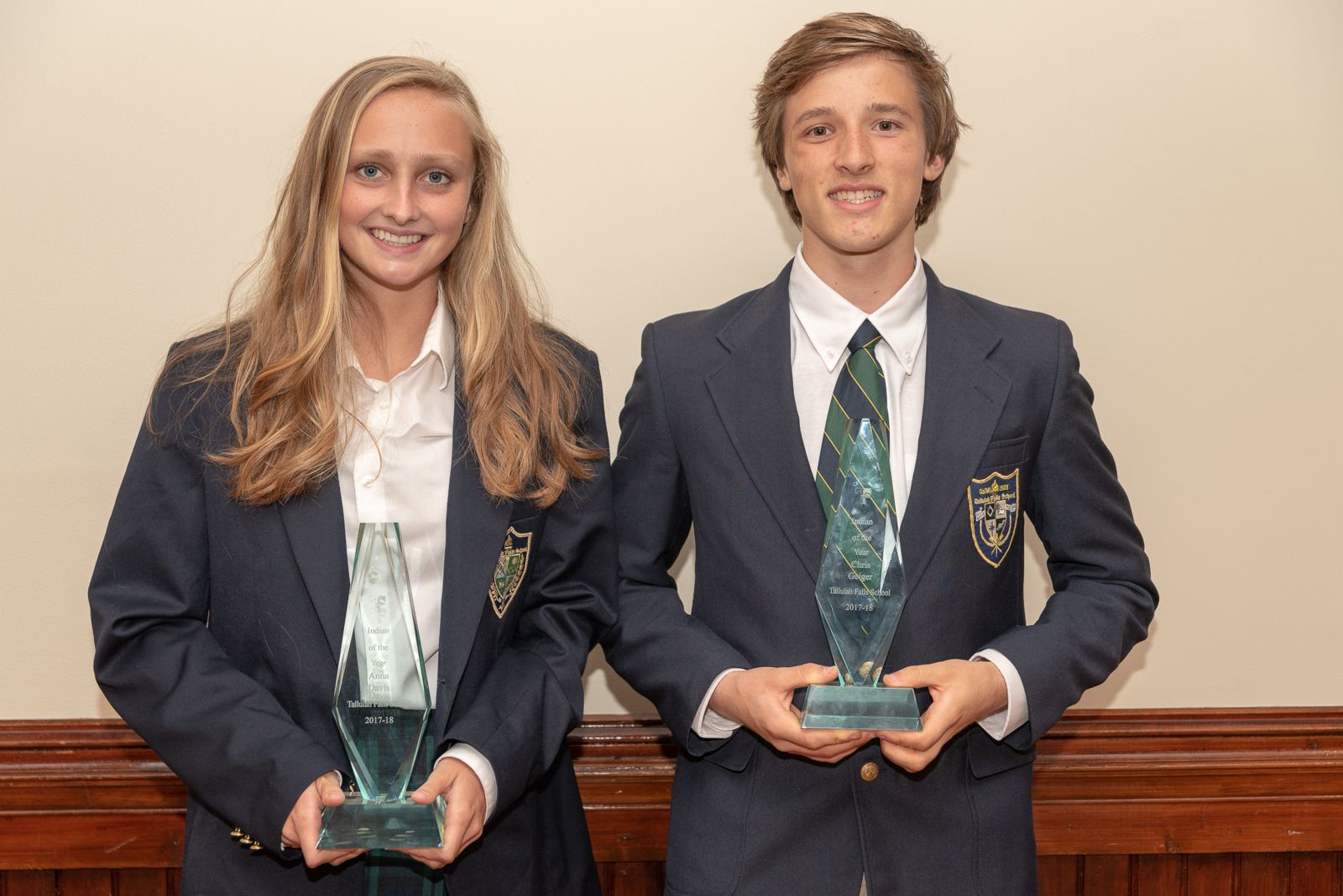 Indians of the Year
Chris Geiger, Anna Davis
---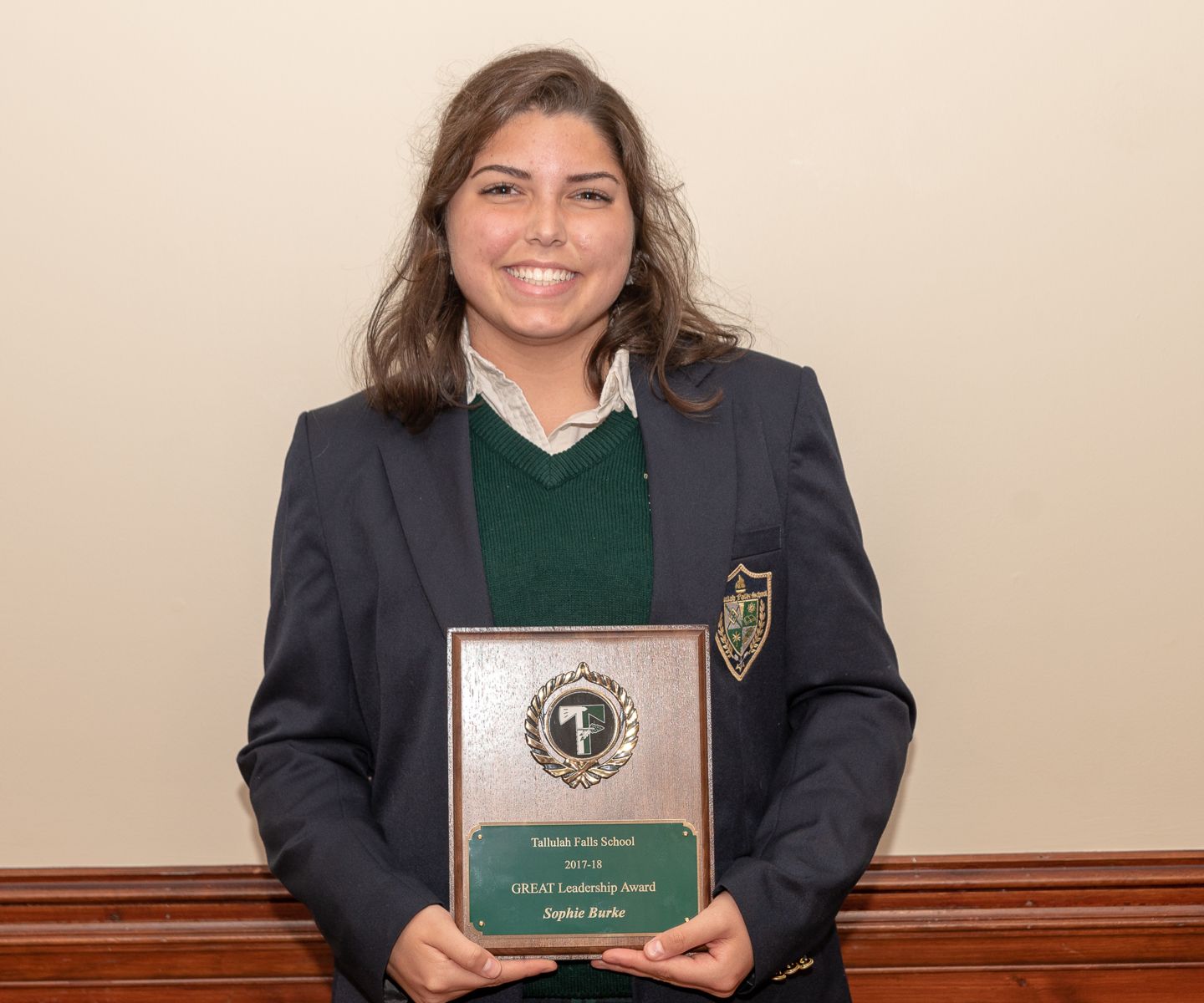 GREAT Athletic Leadership
Sophie Burke
---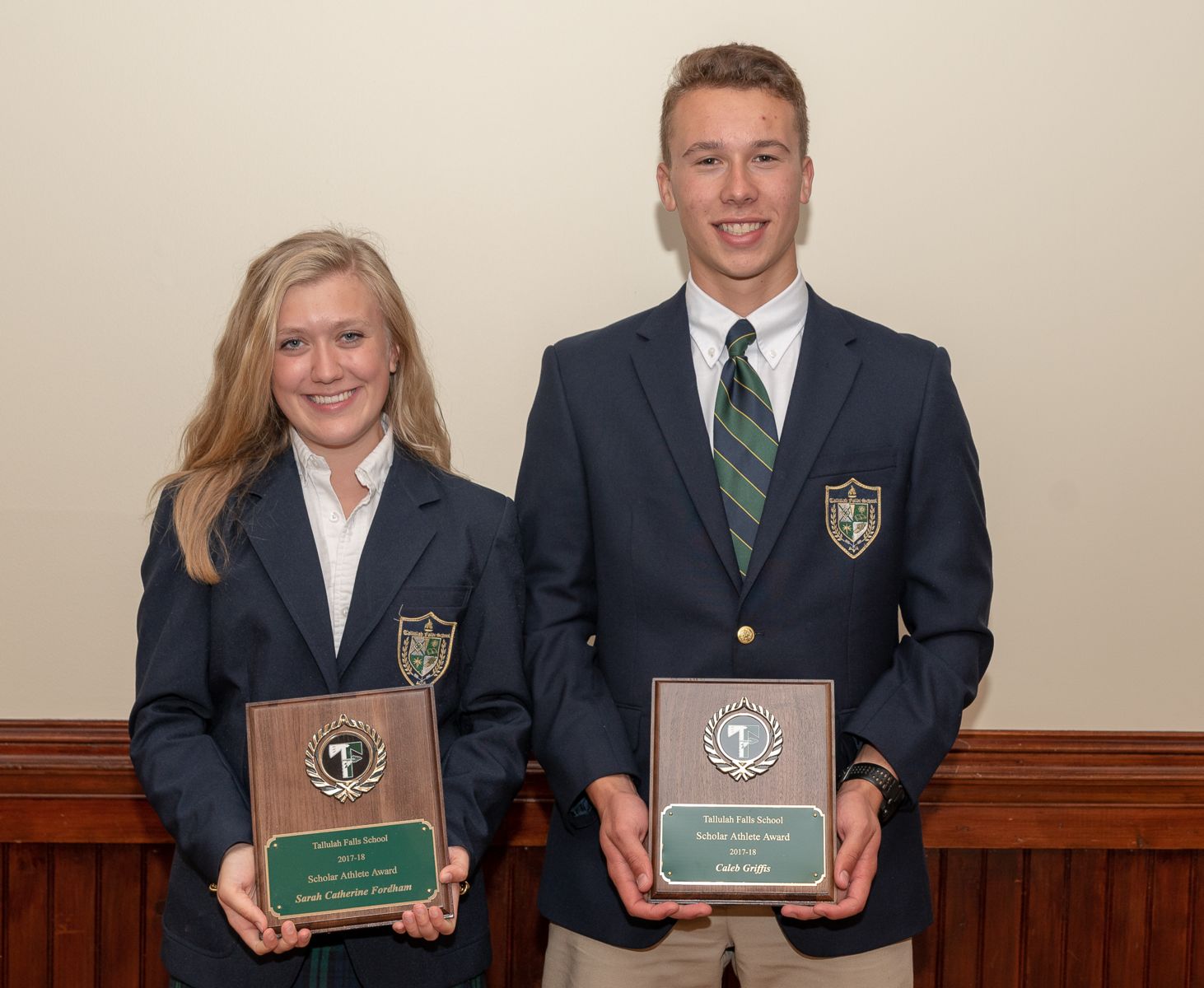 TFS Scholar-Athlete
Sarah Catherine Fordham, Caleb Griffis
---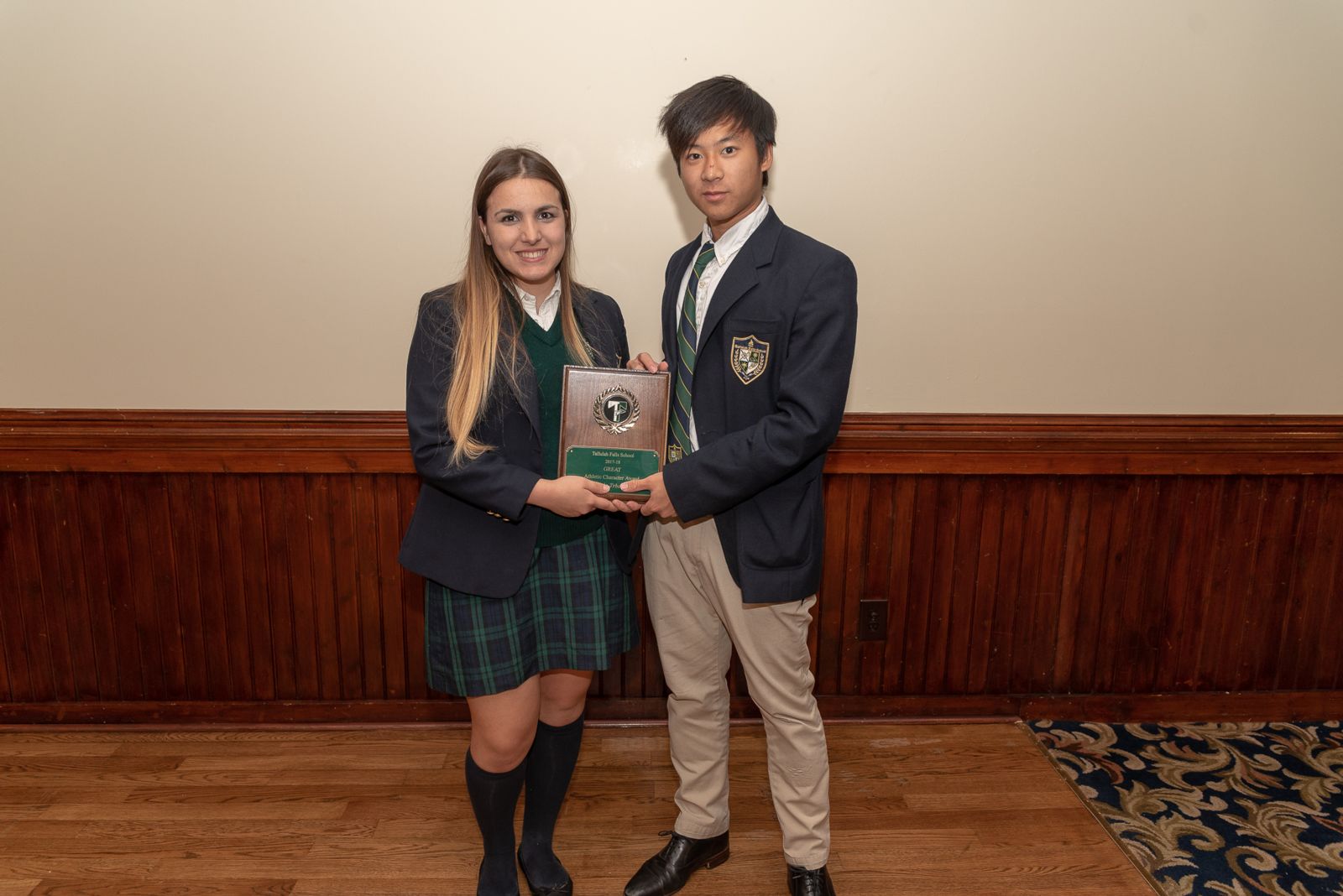 GREAT Athletic Character
Maja Trbovic, Marvin Thiennukul
---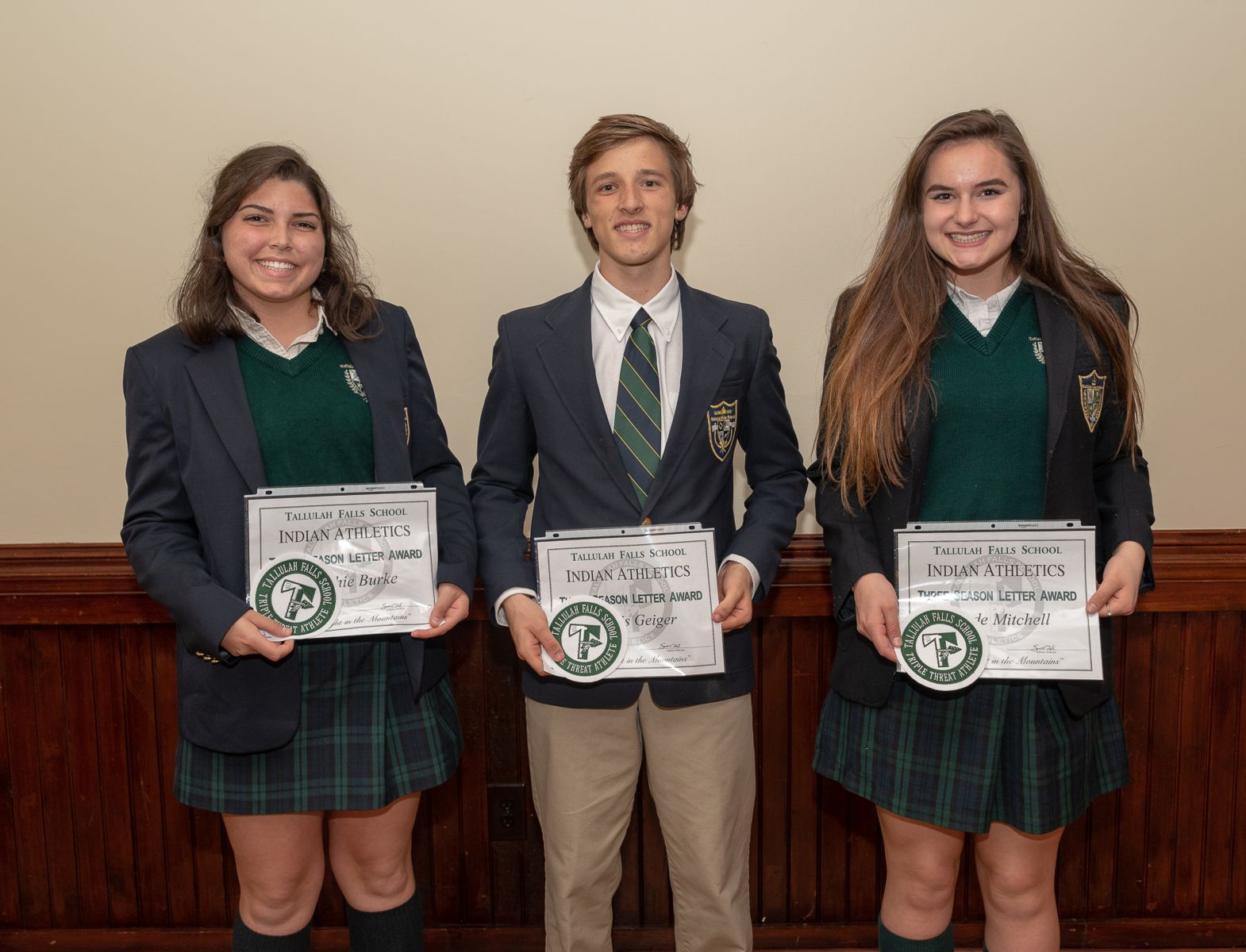 Three season letter
Sophie Burke, Chris Geiger, Jade Mitchell