News & Announcements
TFS celebrates 58 seniors at 2018 commencement
The Tallulah Falls School Class of 2018, 58 members strong, graduated on May 18.
Gov. Nathan Deal was the keynote speaker at the event. This class, accepted at more than 100 colleges and universities, earned more than $7 million in scholarships. With this event, we mark the culmination of the college-preparatory experience for this class of high-achieving graduates," said President and Head of School Larry A. Peevy. "We know the future is bright for this accomplished group."
Hosting Gov. Deal as the keynote speaker brought lessons in leadership imparted at TFS to life, Peevy said. "Gov. Deal is leaving a significant legacy for the state of Georgia," he said. "His emphasis on education to enhance our state's workforce translates into a strong commitment to economic development. This will, in turn, make Georgia more attractive for these impressive graduates when they finish college and consider making a commitment to career and community."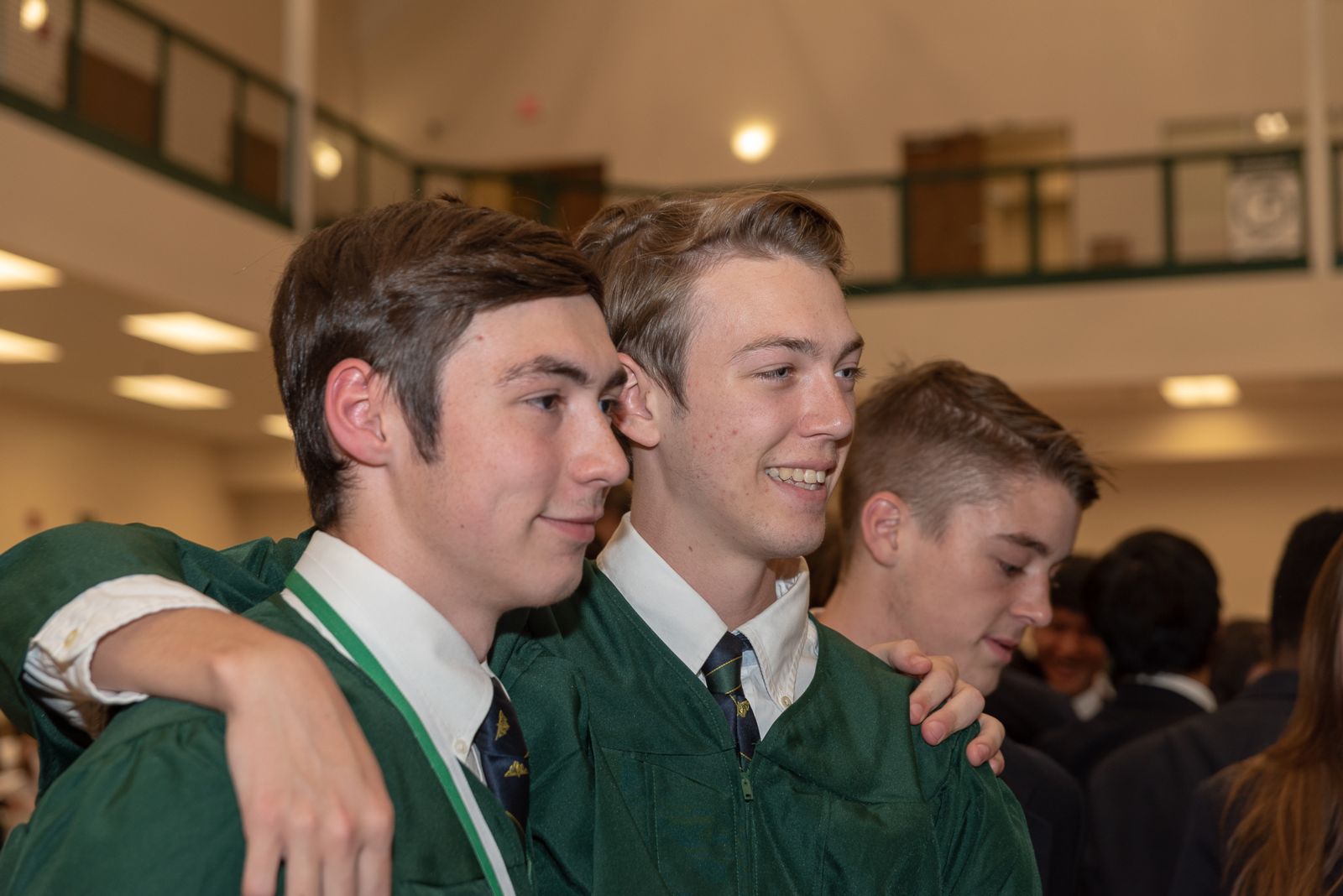 Peevy's introduction of Deal emphasized the recent signing of legislation increasing the cap on the state's tax credit program that allows Georgia taxpayers to direct scholarship donations to the independent school of their choice. He told the graduates there were uncertain times ahead, and they would be giving up the familiar both in surroundings and in relationships. "For the first time, you are going to be facing some unknowns that are sometimes going to be daunting," he said. "This is a time when you will be growing significantly," he said. "You will grow physically...you are going to be growing emotionally." He urged them to take their good character, developed at TFS, with them. "As you go away...remember to be nice. Be nice," Deal said. "...Make two things important in your mind. First of all, you are a representative of this school. You are a representative of your family and you are a representative of the state of Georgia. Make us all look good by the way you perform and the way you act." Deal's schedule allowed him enough time to speak before leaving to host valedictorians from a portion of the state at the Governor's Mansion.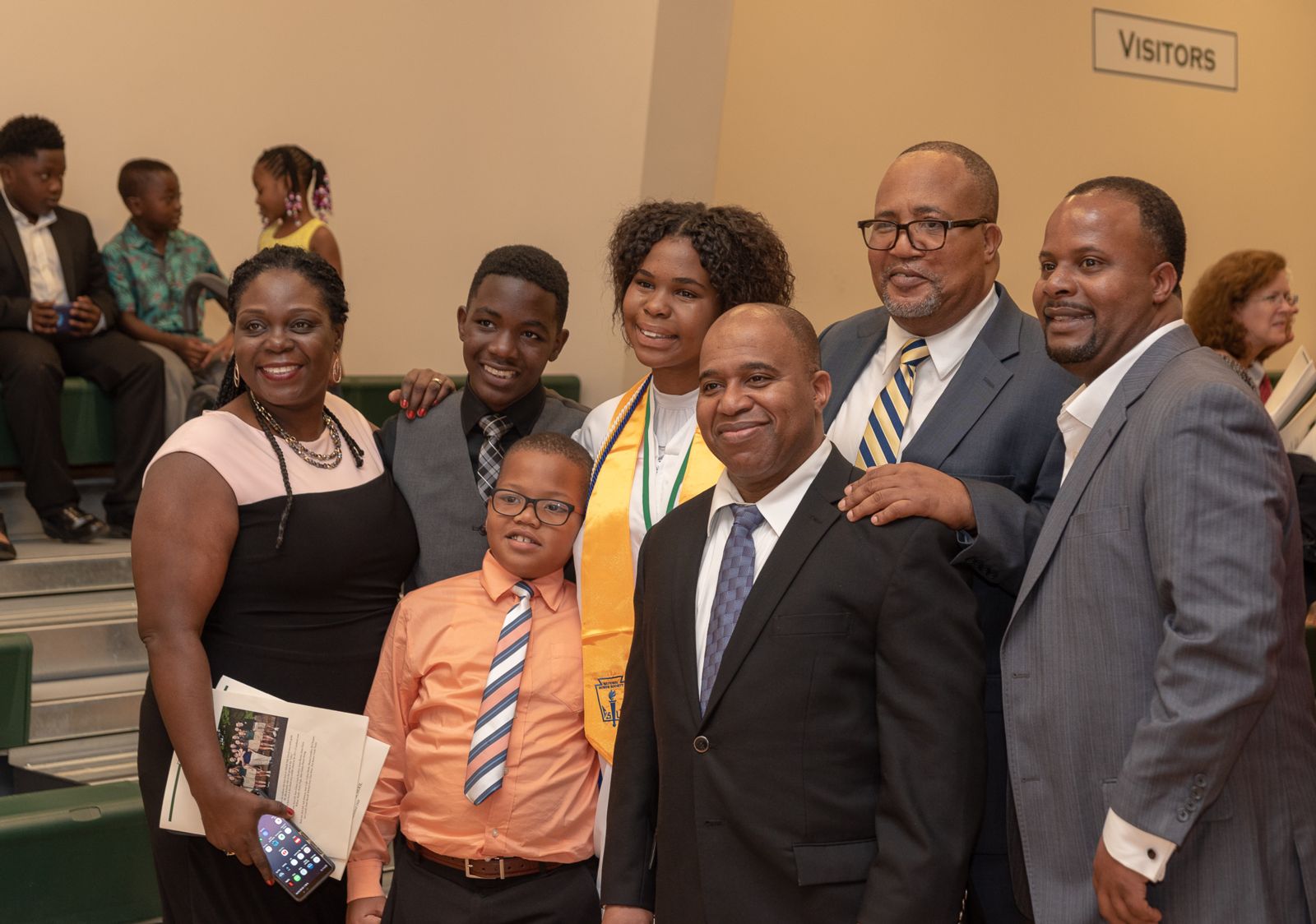 Outgoing TFS Board of Trustees Chair Amy Atkinson shared inspirational remarks.
Atkinson, in her remarks of inspiration, reminded the graduates that she started her term as the board chair when they were graduating from the eighth grade. "We've accompanied each other through the cycles of the school year, beginning each fall with excitement and anticipation and ending every spring with recognitions and celebrations of accomplishment. We've come a long way over these four years," Atkinson said. "In many ways, today marks a graduation of sorts for me as well. I've had the privilege of serving as the chairman of this incredible school and it has been one of the most extraordinary experiences of my life."
Valedictorian Anna Davis and salutatorian Olivia Little also spoke during the program.
Valedictorian Anna Davis of Clarkesville will attend Davidson College on a combined academic and athletic scholarship this fall, with plans to compete in track & field. She made her talk personal, calling out classmates by name and referencing specific memorable moments, noting that 18 of the 58 started at TFS in sixth grade. "For 18 of us, we have spent seven years at TFS together which is a pretty large portion of our lives; each year gaining more wonderful friends who now make up the 58-student class of 2018," Davis said. "But regardless of where we all started out, we were all little middle schoolers once and since then, we have grown up together and become the people we are today. She urged her classmates to acknowledge the connection and commitment of family and friends. "We all have people in our lives who have been instrumental in helping us become who we are," she said. "So take a look around. Look at what we have become… After today a few of us will see each other every day, some of us every month or even once or twice a year, but for others… today, standing together in our caps and gowns, will be the last time we see each other. It will certainly be the last time we will all be in a room together. We have worked so hard to be here and have a life full of adventure and opportunity awaiting."
Salutatorian Olivia Little of Clarkesville will attend Anderson University on an academic scholarship in the fall. Little referenced Robert Frost to begin her talk. "As we learned from Robert Frost, we are all on a path in life; though our paths are about to diverge after today, we all will face challenges and crossroads that will force us to make decisions that will affect the rest of our lives," Little said. "Many of us have been at Tallulah Falls School for years but we chose this school for a reason. Our parents may have initiated the journey, but we are the ones who have followed it through. The academics have been tough, but they were worth it in the end. Many of us can say that we would not be where we are in life today if not for the structure and discipline of the school."
She, too, urged her classmates to thank family, friends and teachers for supporting the journey, expressing gratitude for her own network of support. "But we didn't get here by ourselves. There were so many people who helped us along the way. Most importantly, I would like to thank my mom and dad," she said. "You have always supported me, no matter my decision...You really have made all the difference. I also would like to thank my family, for supporting me and never letting me settle; it means a lot that you all traveled to come here today. Also, I would like to thank the TFS teachers, especially Mrs. Bly, for being my mentor and friend. She has changed my life for the better in so many ways. I would also like to thank Dr. Barron for tackling biology with such a passion that it inspires others."
The ceremony concluded with Davis leading the singing of the alma mater followed by the traditional tassel switch and mortarboard toss before dismissing the assembled family, friends, faculty, staff and special guests.
To watch the ceremony in its entirety, visit the TFTV YouTube Channel, https://youtu.be/meTK0JSo2qg. To view more photographs, find Tallulah Falls School on Facebook.