News & Announcements
TFS engineering students test the water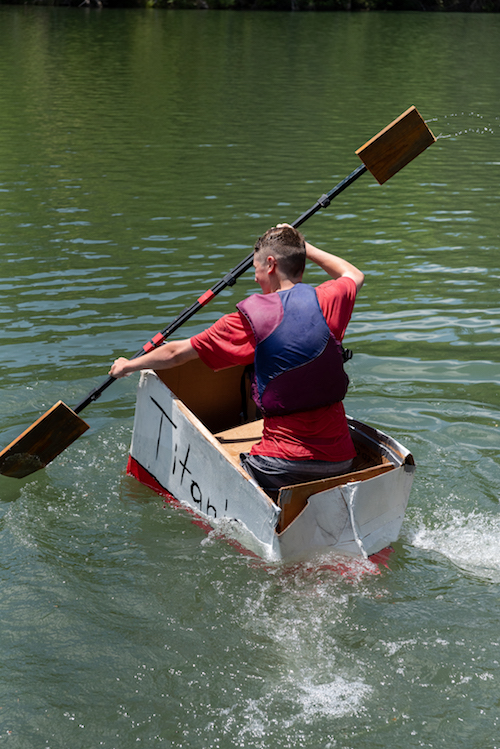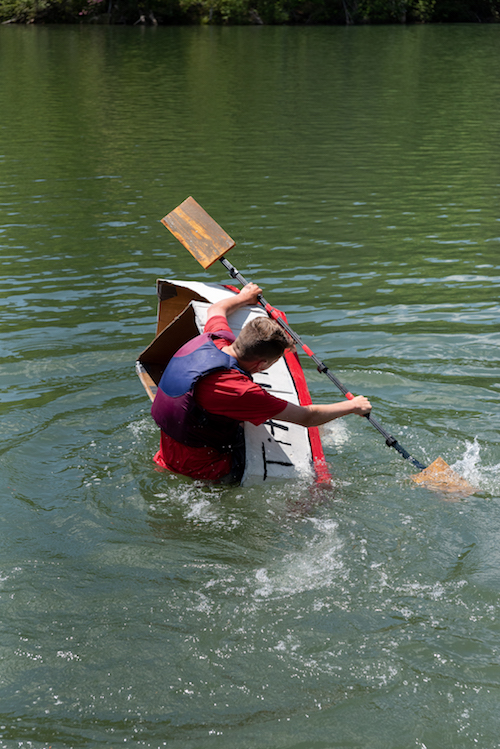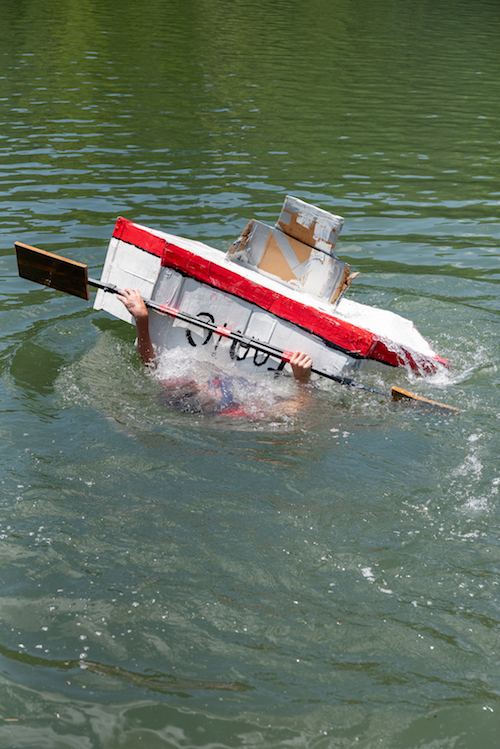 Students in Tallulah Falls School Engineering I and II classes took to the water on May 8 to test lessons absorbed in the classroom.
Students worked in groups to create cardboard boats using duct tape and paint, allowing for only one coat of waterproof sealer, according to teacher Annette Cochran.
Students were also required to develop a theme for the vessels and build a functional paddle. The day of reckoning arrived May 8 with the colorful creations lined up for launch on the beach at Tallulah Lake.
Several of the boats floated for only a few seconds after a captain boarded.
"Will Jackson and Michelle Thevenin's boat, appropriately named after the ill-fated Titanic sank quickly just as its name suggested," Cochran said. "A SpongeBob SquarePants boat, created by Akin Akinsanya, Hunter Zhong and Lily Cranford, proved to be a little wonky but floated with few problems."
Patrick Pearce, Reid Kafsky and Caleb Griffis designed and built the most seaworthy craft of the sodden collection. With Kafsky at the helm, the paper skiff made the out and back trip without sinking.
Students in Beth Huebner's physics class were on hand to assess the viability of the projects and to provide feedback.