News & Announcements
TFS bass fishing team ends season in growth mode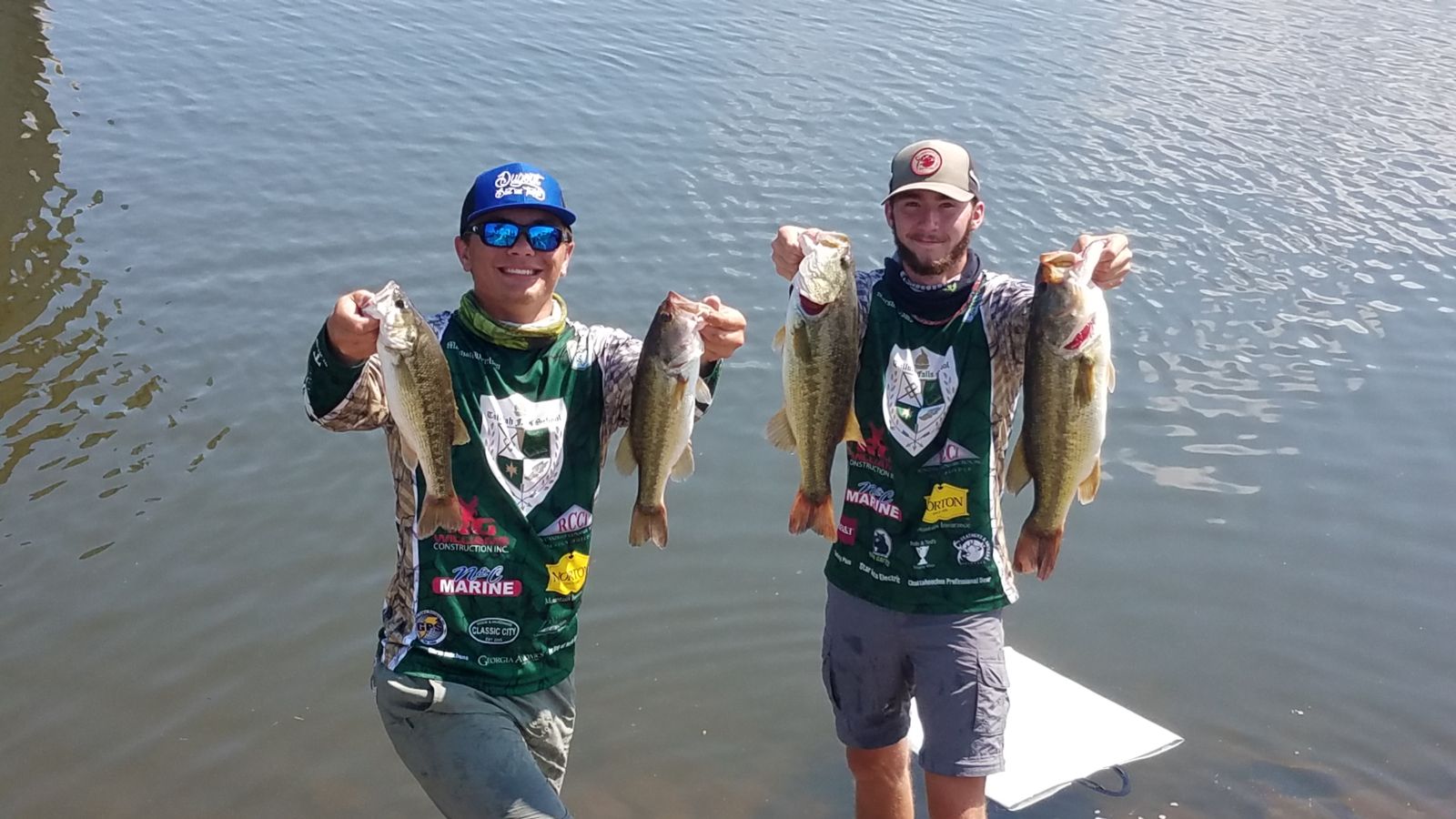 The Tallulah Falls School bass fishing team ended a second strong season at the state championship at Lake Eufaula with six student-anglers competing in the event held in late May.
Qualifying for state were high school division team members Marshall Harrelson of Clarkesville, Marshall Williams, Caleb Griffis and Caden Griffis of Martin and junior division team members Molly Mitchell and Jacob Mitchell of Cornelia.
"After a season that started last September traveling from one end of the state to the other, a break from the action will be welcome before the 2018-19 season begins," said captain Russell Williams.
Two of the student-anglers, Marshall Harrelson and Marshall Williams will travel to Paris, Tennessee in August to fish in the national championship tournament, Williams said.
The angling pair qualified to compete for the Mossy Oak Fishing Bassmaster High School Series National Championship three months ago, finishing ninth in a field of 145 teams launching out of South Carolina on Lake Hartwell at a national open event.
"They now will get to see how their fishing skills and abilities stack up against the country's best high school anglers at Kentucky Lake," Williams said. "We are looking forward to the challenge and the privilege to represent TFS while we compete for a national championship."
As the sport continues to explode in popularity across the country, TFS is fortunate to experience growth as well, he added.
Plans for the 2018-19 include adding a team at both the middle school and upper school. A meeting for interested TFS students is planned for June 25. For more information about fishing at TFS or about the meeting, call 706-839-2024.
For scores from the Georgia BASS Nation High School State Classic, visit, www.gabassnationhs.com/state-classic-entries.html.