News & Announcements
TFS rising senior kicks up her heels in NYC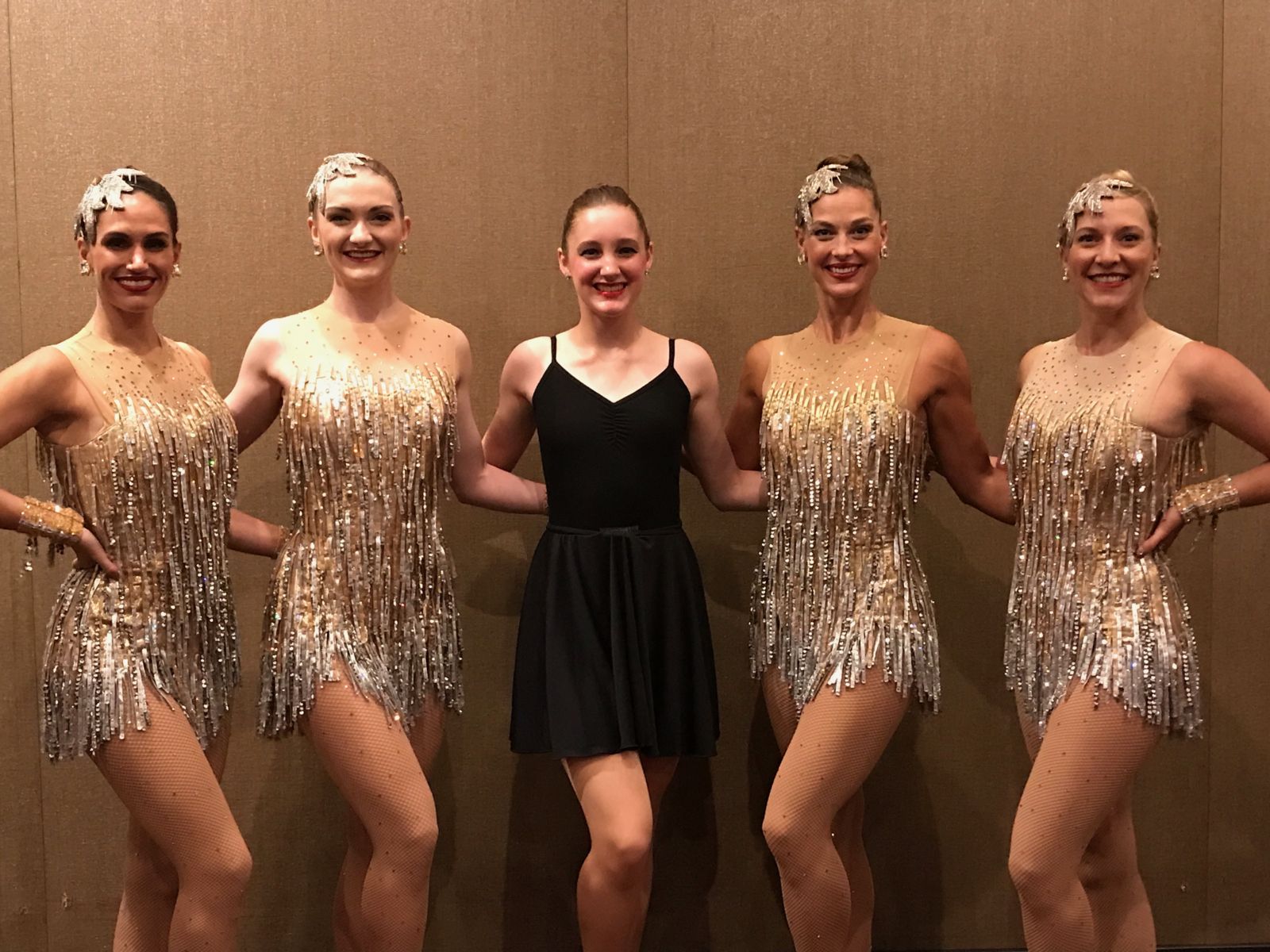 An accomplished dancer is one synchronized dance step closer to realizing a dream after training with the world-famous Rockettes this summer.
Rising Tallulah Falls School senior Madeline McClurg of Clarkesville spent a week at the annual Rockettes Summer Intensive dance program designed for advanced dancers interested in training in the Rockettes style.
Entering its 16th season, this summer dance intensive has produced more than 70 Rockettes.
"I had the most incredible experience that I have ever had," McClurg said. "My instructors were four current Rockettes, and along with learning Rockette choreography, I also got an inside look into their lifestyles and how they prepare for The Christmas Spectacular every year."
After the workshop, McClurg said she realized how much teamwork is involved and the commitment required to join this troupe.
"One person out of line or one person on the wrong foot can ruin a dance and it was eye-opening to actually be able to experience this," she said.
After six days of intensive training, she performed three dances during the final showcase, including "The Parade of the Wooden Soldiers," which the Rockettes have been performing since 1933," she said. "The whole week really made me realize how hard I am willing to work to make this dream happen. Not only would I get to dance at Radio City Music Hall with other passionate women, but I would also get to live in my favorite city: NYC! This past week at RSI showed me just how much I want to chase my dream to one day be a Rockette."
According to the website, the Rockettes reflect individual talent, hard work, athleticism and teamwork. The summer intensive offers aspiring professional dancers the unique opportunity to train with the Rockettes and a Rockettes director/choreographer, learning their world-famous precision dance technique. This distinctive style transcends a multitude of dance disciplines, including jazz, tap, musical theater, lyrical and the legendary kick line.
The program curriculum focuses on original tap and jazz choreography from the Rockettes repertoire and culminates in a student showcase performance in a New York City theater. This opportunity for dancers to connect with the professional dance world and study the world-famous Rockette precision dance technique is invaluable to the dedicated dancer.